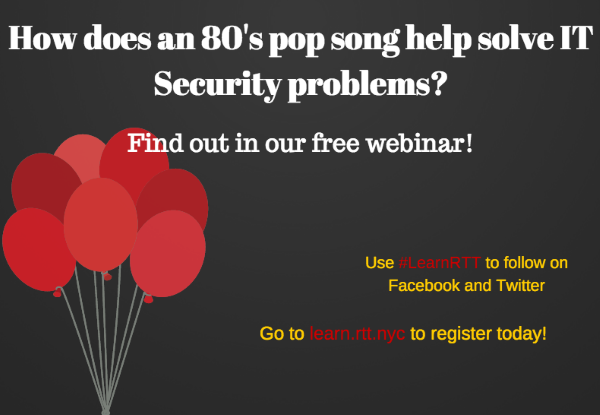 When
: This webinar has already occurred. If you would like to view the recording and get the materials, please register below.
Cost:
Free
Description:
How in the world, you ask, could a pop song from the 1980's help IT security risks? Well, here is just one verse:
"Back at base, bugs in the software
Flash the message, 'Something's out there!'"
Hacking, botnets, ransomware, the list of threats goes on and on. There ARE bugs in the software, something IS out there and it's making some of us nervous.
Following clear-headed advice from the international pop hit "99 Red Balloons", this workshop will guide you through a methodology and toolset to move from anxiety to action.
While you can't eliminate risk (one glance at the news makes this obvious), there are many practical steps you can take to better understand your risks and then manage those risks.
You will leave this webinar with:
The ability to identify your biggest security risks

Practical steps you can take to address those risks

Tools to assess your organization's security risk so

Language to start an informed discussion about security with your leadership & staff

Reduced anxiety because you have a better understanding of the risks you face and what you can do about them.

A newfound appreciation for 80's pop music videos
Who: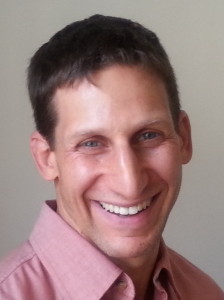 Joshua Peskay is the Vice President of RoundTable Technology and an accomplished technology leader with more than two decades of experience managing technology for New York City nonprofit organizations. Joshua is a dynamic and engaging public speaker with a proven track-record for developing,  implementing and supporting a wide range of successful technology solutions for nonprofits. Prior to becoming vice president of RoundTable, Joshua served as Director of Information Technology at the Fund for the City of New York, where he oversaw a program that provided technology services to over one thousand NYC nonprofits.
Joshua also confesses to unironically loving the song 99 Red Balloons.