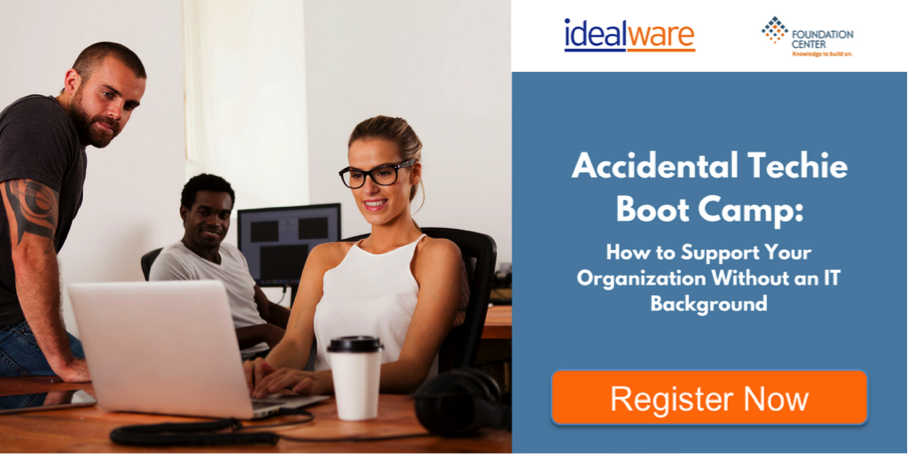 When: Wednesday, November 30th, 9 am - 4 pm
Where:
Foundation Center
32 Old Slip
New York, NY 10005
Description:
You save colleagues from IT disasters on a weekly basis, often finding the solution while scrambling for a manual or Googling furiously. You're heroic, but you need help.
Join Idealware and Foundation Center for Accidental Techie Boot Camp: How to Support Your Organization Without an IT Background. This workshop will help you streamline your IT duties, make your organization's technology more secure and efficient, plan for big technology projects, and better support your colleagues.
IT is probably only a fraction of what you do. Get the help you need to do it well and take back the time you need to focus on mission-driven work. Register at: bit.ly/NYCAccTech.
In this full-day workshop on November 30, you will:
Familiarize yourself with the basics of your organization's infrastructure.
Learn the fundamentals of networking and backing up shared files.
Discover best practices that will make you a more effective software administrator.
Explore new software options.
Review security risks and safety principles.
Discuss technology planning and how to help everyone at your organization get what they need from their technology resources.
Learn how to keep your IT responsibilities from taking over your job.
The cost is $250 when you enter BOOTCAMP16. For more information, or to register, visit http://bit.ly/NYCAccTech.
The main presenter at the training will be Karen Graham of Idealware. Speakers include Joshua Peskay of RoundTable Technology, among others.
Who: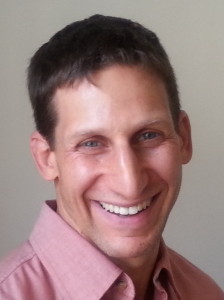 Joshua Peskay is the Vice President of RoundTable Technology and an accomplished technology leader with more than two decades of experience managing technology for New York City nonprofit organizations. Joshua is a dynamic and engaging public speaker with a proven track-record for developing,  implementing and supporting a wide range of successful technology solutions for nonprofits. Prior to becoming vice president of RoundTable, Joshua served as Director of Information Technology at the Fund for the City of New York, where he oversaw a program that provided technology services to over one thousand NYC nonprofits.