When: Thursday, December 6th, 2018, 9:40 AM-10:55 AM EST
Where: Faculty House at Columbia University - 64 Morningside Dr, New York, NY 10027
Description
We invite you to join RoundTable Technology at NPCC's Inaugural Best Nonprofit Conference, the culminating event of The New York Community Trust 2018 Nonprofit Excellence Awards, and NPCC's first full-day conference focused on nonprofit management practices. RoundTable will be presenting a session called "What the Tech? How to Use What You've Got Strategically".
Challenge
Nonprofits face all sorts of challenges around technology. Nonprofit leaders wonder if the technologies they are using are right for their organization or, if they are the right technologies, whether they're using them effectively. How can nonprofit leaders know whether the challenges they face can be addressed through the adoption of new technology, better use of existing technology, or if their challenges are even technology-related at all?
Approach
Using the NPCC "NED Talk" format, Joshua Peskay from RoundTable will present approximately 20-30 minutes on best practices around technology management for nonprofits. This will include engagement with the audience in the form of moving surveys and other interactions.
This will be followed by a review of the NPCC Information Technology Checklist and an overview of other technology self-assessment tools available for free. Participants will then take an interactive survey to see where their organizations stand in relation to others in the room in key technology areas (all responses anonymous).
We'll then hear from the excellence winner in the area of Information Technology who will tell us a bit about who they addressed their IT challenges.
Last, we'll spend some time discussing challenges faced by those in the room and provide guidance and suggestions for concrete steps they can take to move toward excellence in the area of technology.
Key Takeaways / Learning Objectives
Why and how seeking out different organizational perspectives is critical
How to prioritize your challenges / projects
Thinking about what success will look like
How to prepare your organization to deal with technology people
How to organize your organization and take action
What to Bring
A smartphone
Some general ideas about existing challenges you face, whether or not you think they specifically have to do with technology
A spirit of adventure
Who: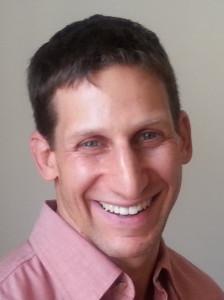 Joshua Peskay is the Vice President of Technology Strategy at RoundTable Technology and an accomplished technology leader with more than two decades of experience leading technology change for over a thousand New York City nonprofit organizations. Joshua has a proven track-record for ​planning, implementing and supporting a wide range of successful technology solutions for nonprofits. Joshua is committed to helping organizations sort through the rapid pace of technological change to select the best products and services available and use them effectively.
Joshua is a dynamic and engaging public speaker and teacher, teaching topics such as Technology Strategy, Cybersecurity and Project Management. Joshua is an Expert Trainer for Idealware, faculty for the Nonprofit Technology Network (NTEN) and also partnered with Whole Whale on a Cybersecurity course for the online learning platform, Udemy.
In recent years, Joshua has been focusing on cybersecurity in the nonprofit sector, working with at-risk organizations to address digital security challenges and providing cybersecurity training and awareness programs to thousands of nonprofit personnel.
If you would like to speak with Joshua, you can book a time with him here.
Or contact Joshua via:
Email [email protected]
Signal +1 917 747 1154
Public PGP Key