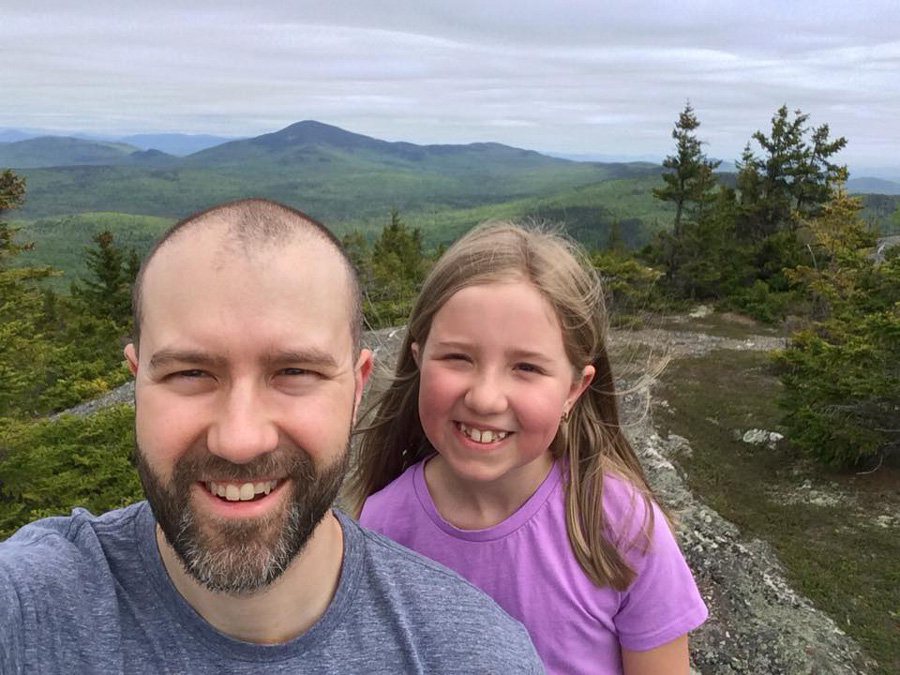 What do you do at our company?
I am a Senior Support Engineer.
What do you ACTUALLY do at our company?
I fix things and help people. Whether it's a support ticket generated for a client or a question from a teammate, my job is to help people get the technology answer or fix they need. This includes a lot of phone and remote support but I also visit clients onsite.
What motivates you to wake up and go to work?
I feel personally invested in the success of our clients and the important work they do. I feel that's a common quality for people at RoundTable in general, actually. We almost become team members of the organizations we support and many of them treat us as such, which is an incredibly rewarding feeling.
What's something most people don't know about you?
I live in rural Maine surrounded by trees on 50 acres of land. I only have 7 MB of internet service available to me but it's enough.
What are your hobbies?
I'm a huge New England sports fan, especially the Patriots. I love hiking and camping as often as time allows and spending time with my wife and two daughters.
Tell us two truths and one lie about yourself.
My family and I own three horses and take care of two more. I really enjoy them. They take a lot of work!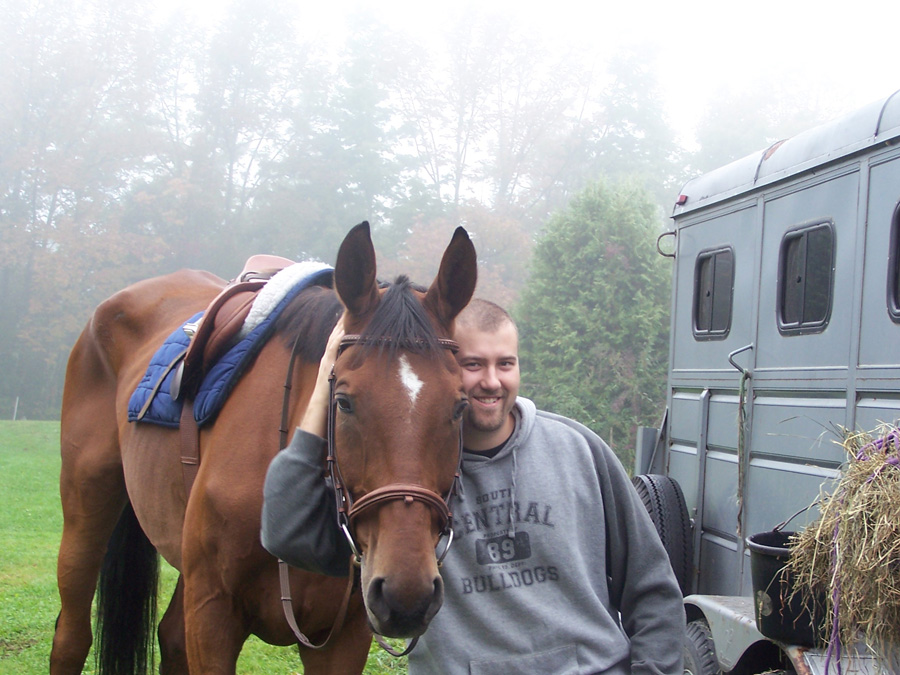 What types of devices do you support? What kind of work do you do?
I mostly support desktops, servers, and firewalls and a lot of the software that runs on them. However I also end up doing a lot of work with printers, switches, access points, mobile devices, UPS units, etc. Most important to me is making sure that the people using these devices are getting the support they need.
What's your favorite piece of tech?
Tough question to answer as I consider them all to be just tools to perform the job required. If I had to pick I'd say the new Datto backup devices we've been using as it's been the best iteration of a total backup solution I've seen that tremendously helps us and our clients.
What tools or apps are most important to your job?
Luckily Roundtable has positioned ourselves to be very mobile and flexible when it comes to our virtual toolkit. Most of our systems are web and cloud based so we can work from almost anywhere.
Do you prefer hands-on or troubleshooting from afar?
Definitely hands on. I love being face to face with people and helping them in person. However, I recognize the value in the remote work we provide. Plus I've gotten to know and enjoy working with countless people who live hundreds of miles away from me which would not have happened otherwise.
What's on your desk?
My work desktop, three monitors and an assortment of parts and cords from my travels.
How did you start your career in IT?
I actually hated computers in the beginning of high school. I thought they were cumbersome and a waste of time. By the time I graduated I could see the future potential and decided to give them a shot as a career. I got my associates degree in 2004 and haven't looked back since.
What was your proudest professional moment?
Being actively recruited and sought after by RoundTable. Runner up would be being made supervisor of a team of nine at a Maine hospital I worked at after only five months.
What are the biggest misconceptions of your role, internally or externally?
The skillset required is much broader. People seem to think if it's on a computer or phone every IT professional knows how to handle it. I strive to learn as much as I can but the more I learn the more I realize how much I don't know.