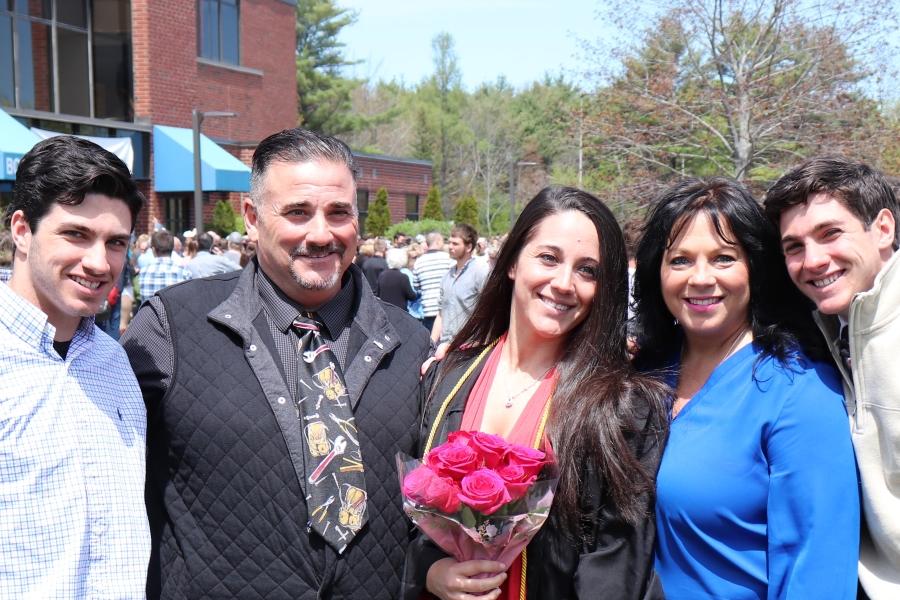 Michele and family at her daughter's college graduation
(
1 son missing from the picture
)
What do you do at our company?
I am the Business Manager.
What do you ACTUALLY do at our company?
Hmmm, I wear many hats! I work with our internal team to process orders, solve client issues, handle invoicing, receive payments, work with vendors and contracts, and work with clients to solve issues.
What motivates you to wake up and go to work?
I LOVE my job! I really enjoy feeling like I have helped somebody whether it is a big or small need. The sense of accomplishment on a daily basis.
What's something most people don't know about you?
I was born in Maine, raised in Maryland, then moved back to Maine for my job. I was in Property Management for 30 years and then started working in the IT world back in 2011.
What are one or two hobbies you enjoy?
I am an avid reader! I try to read every day to relax and get my mind off of work! My other main hobby is being involved in my kids sports. Whether it is just watching or volunteering for everything under the sun!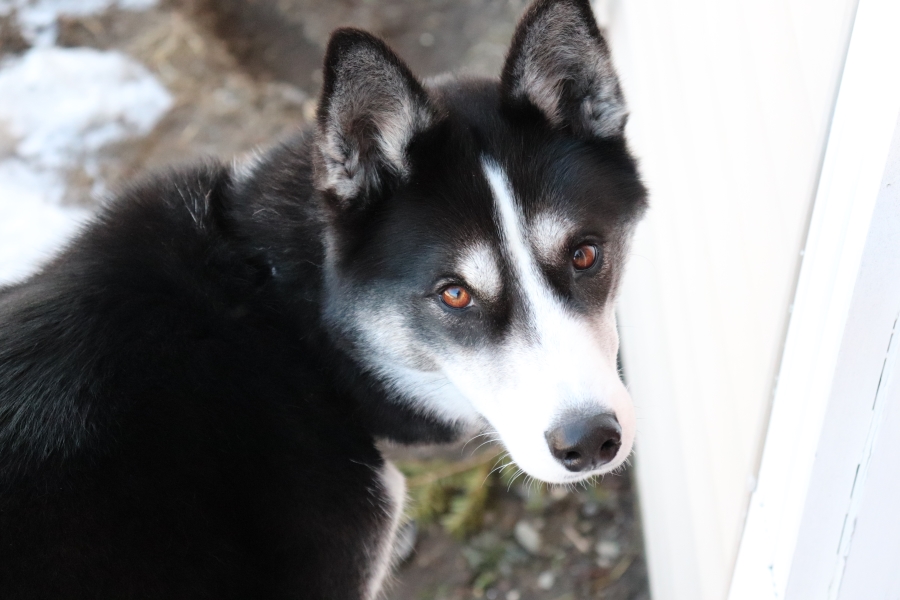 Our Siberian Husky, Ella
Tell us two truths and one lie about yourself.
I have been married for 31 years. I have 4 kids ranging in age from 29 down to 16. I am a fan of all the New England sports teams....
How did you start your career in IT?
I had moved back to Maryland in 2010 to further my property management career. Decided after 6 months that the craziness of the Washington, DC metropolitan area was NOT for this quiet girl from Maine. I moved back without a job lined up so friends referred me to a relative of theirs with an IT company that needed some temporary office help. That temporary job turned into a full-time job within a month and I haven't left the field since then!
What is currently on your desk?
A Himalayan salt lamp, a vase of roses, pictures of my kids, engraved name plate from my 1st "real" job, spiral notebook with way too many to-do notes and a glass of water!
What are the biggest misconceptions of your role, internally or externally?
Since we are remote workers, I think it is hard for some people to understand just how much work you have on your plate, coming from many different angles of the business.
What was your proudest professional moment?
Honestly, I can't think of one particular proud moment. I am very proud to say that I have only left two companies in my career and it was always for a better position. I have never left a company on bad terms and remain friends with coworkers from every job I have ever had.
What are the biggest challenges in your work?
Juggling and not dropping the ball on so many varied projects and tasks! There are constant distractions and I always want to help people quickly so it's my own personal challenge.
Anything else?
Please feel free to reach out to me at any time if there is something you need help with. I am here to help as much as I can and if I can't help, I will find somebody who can!