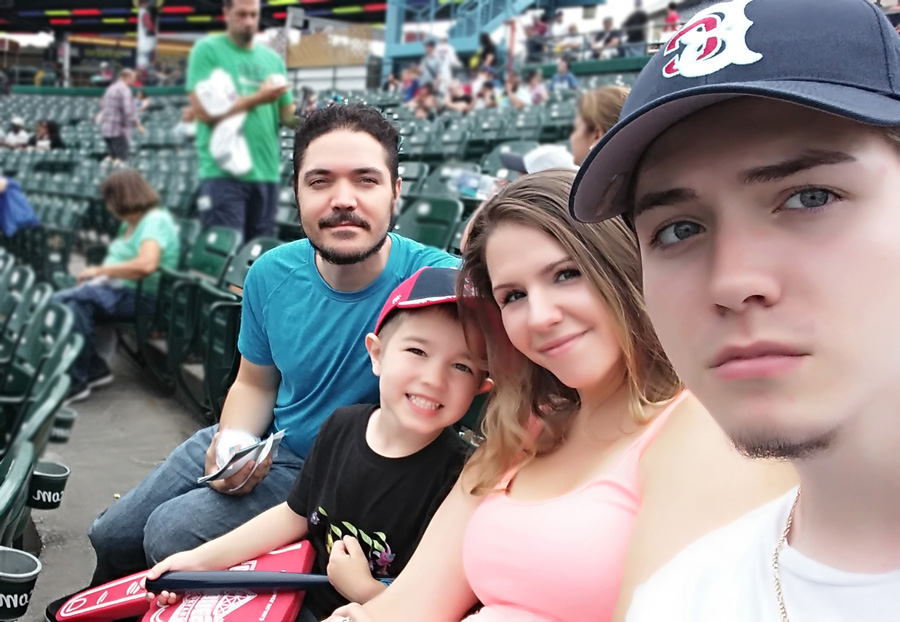 Anthony with his wife and two sons
What do you do at our company?
I provide front-line phone, email and chat support for everything from password resets to server troubleshooting.
What motivates you to wake up and go to work?
What motivates me to wake up and go to work is the people that I work with and the people we support.
What's something most people don't know about you?
Most people can't guess my age.
What are one or two hobbies you enjoy?
I enjoy playing board games and video games with my son.
Favorite thing about YOUR IT environment.
My favorite thing about my IT environment is that it is in my house.
What is currently on your desk?
A Rocket Raccoon figurine, a ceramic frog that I painted at a pottery store, a wind-up clock that I can't get to work, two computer monitors, a ceramic owl that I bought at Marshall's and a coffee mug.
How did you start your career in IT?
I took a class on software documentation in college, and, as part of my final project, got an internship where I created a data dictionary for a contact-tracking database. I asked to stay on to finish the project when my class ended and was offered a part-time job at the company. I then expanded into desktop and server support for internal staff and clients.
What are the biggest misconceptions of your role, internally or externally?
People tend to think that I know how to hack into personal accounts and do all the cool IT stuff on they do TV shows and movies; I don't know how to do that.
Anything else?
My mother tends to think that I should know how to fix any problem she is having on her computer or phone or printer even though she gives me very little information about the problem, what she was doing when the problem first happened or what she is trying to do.