What: Webinar
When: Thurs, April 25th, 1:00 - 2:30 pm ET
From the Maine Association of Nonprofits' website:
Projects are judged by the impact they have on the organization and for the majority of projects, that impact is going to be hugely dependent on behavioral changes of people. And getting people to change is hard. In fact, resistance to change is often cited by leaders as the biggest obstacle to making organizational improvements.
Why is change so hard? And more importantly, as project leaders, what can we do to make it easier?
This webinar will look at how differing perspectives can challenge our efforts to affect change and what we can do to put ourselves, our projects, and our organizations in the best position for success.
Key Takeaways:
Through this webinar, participants will learn:
Different obstacles to both organizational and individual change
Why the notion "people hate change" is false
Specific strategies and tactics for successfully managing change
What the hardest thing is about organizational change
Intended Audience
Any nonprofit professional responsible for or looking to learn about effective organizational change practices.
Cost
$30 MANP Members / $50 Non-members
Registration
See the registration details on the MANP website
This workshop will be presented by Joshua Peskay, VP of Technology Strategy of RoundTable Technology.
Who: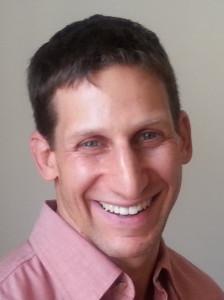 Joshua Peskay is the Vice President of Technology Strategy at RoundTable Technology and an accomplished technology leader with more than two decades of experience leading technology change for over a thousand New York City nonprofit organizations. Joshua has a proven track-record for ​planning, implementing and supporting a wide range of successful technology solutions for nonprofits. Joshua is committed to helping organizations sort through the rapid pace of technological change to select the best products and services available and use them effectively.
Joshua is a dynamic and engaging public speaker and teacher, teaching topics such as Technology Strategy, Cybersecurity and Project Management. Joshua is an Expert Trainer for Idealware, and is faculty for the Nonprofit Technology Network (NTEN). Joshua has also partnered with Whole Whale on a Cybersecurity course for the online learning platform, Udemy and teaches Cybersecurity at Civic Hall in New York City.
In recent years, Joshua has been focusing on cybersecurity in the nonprofit sector, working with at-risk organizations to address digital security challenges and providing cybersecurity training and awareness programs to thousands of nonprofit personnel.
If you would like to speak with Joshua, you can book a time with him here.
Or contact Joshua via:
Email [email protected]
Signal +1 917 747 1154
Public PGP Key