What: In-person training
When: Tue, February 5th, 9:00 am - 12:00 pm
Location: NPCC 135 West 36th Street 15th Floor, New York, NY 10018
From NPCC's website:
Are you the Accidental Data Nerd at your organization? Do you feel like you've been thrown into a cauldron of silo'd systems, mismatched spreadsheets and dirty data? This workshop will introduce attendees to the Data Maturity Model (DMM), which was developed through years of direct work with nonprofits. The DMM serves as the basis of providing Accidental Data Nerds with a roadmap for building organizational data capacity. This workshop will show the pathway to transform the Accidental Data Nerd into the role of Organizational Data Leader. The good news is that through hands-on exercises, attendees will see that they already have many of the essential skills needed for moving forward.
Key Takeaways:
Data Maturity Model - Where is your organization, and what's needed to move forward?
Data Management - Why does this need to be a virtuous cycle at your organization?
Data Plan - What are the building blocks for an organizational data plan?
Data Stakeholders - Who needs to be in the room when you build a data management plan?
This workshop will be presented by Kim Snyder, Vice President of Data Strategy, and Joshua Peskay, Vice President of Technology Strategy, of RoundTable Technology.
Who: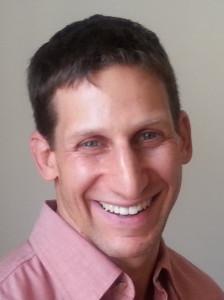 Joshua Peskay is the Vice President of Technology Strategy at RoundTable Technology and an accomplished technology leader with more than two decades of experience leading technology change for over a thousand New York City nonprofit organizations. Joshua has a proven track-record for ​planning, implementing and supporting a wide range of successful technology solutions for nonprofits. Joshua is committed to helping organizations sort through the rapid pace of technological change to select the best products and services available and use them effectively.
Joshua is a dynamic and engaging public speaker and teacher, teaching topics such as Technology Strategy, Cybersecurity and Project Management. Joshua is an Expert Trainer for Idealware, and is faculty for the Nonprofit Technology Network (NTEN). Joshua has also partnered with Whole Whale on a Cybersecurity course for the online learning platform, Udemy and teaches Cybersecurity at Civic Hall in New York City.
In recent years, Joshua has been focusing on cybersecurity in the nonprofit sector, working with at-risk organizations to address digital security challenges and providing cybersecurity training and awareness programs to thousands of nonprofit personnel.
If you would like to speak with Joshua, you can book a time with him here.
Or contact Joshua via:
Email [email protected]
Signal +1 917 747 1154
Public PGP Key
---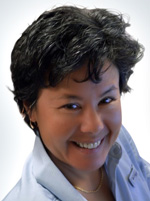 Kim Snyder, PMP
Vice President of Data Strategy
Project Management Professional (PMP) and Agile Certified Professional (ACP)
Salesforce Certified Administrator
RoundTable Technology is dedicated to creating a roadmap for companies to succeed through technology. Kim fits right in with over 20 years of experience with data systems, business analysis and change management, not to mention accolades as an Agile Coach, a certified PMP (Project Management Professional) and a ACP (Agile Certified Professional).
Kim is definitely a people person. She's all about communication and she acts as the conscience of the company, making sure we complete projects, meet deadlines and exceed the expectations of our customers each and every time.
If you would like to speak with Kim, you can book a time with her here.