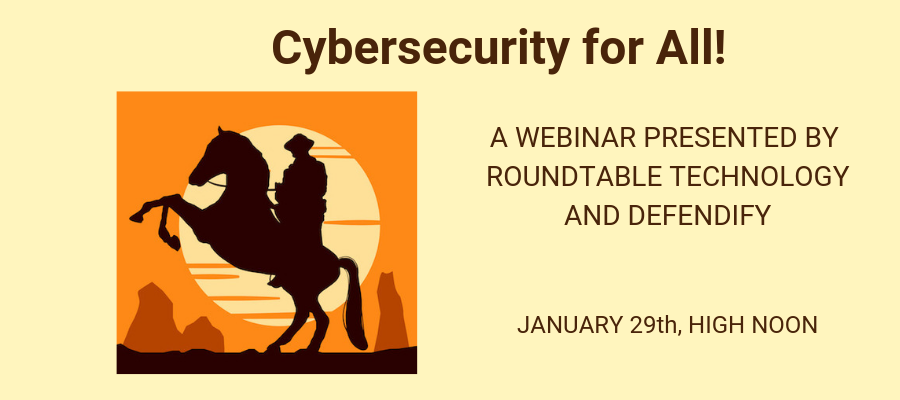 When: This webinar has already occurred. If you would like to view the recording and get the materials, enter your email address below for access.
Description:
Most nonprofits and small businesses WANT to improve their cybersecurity, but they find it overwhelming, complex and expensive. RoundTable's new service offering, Defendify by RoundTable, changes the game by making cybersecurity simple, manageable, and affordable.
We are excited to announce our upcoming information session, Cybersecurity for All. In a tight 30 minutes, we'll talk about why it's so important to bring cybersecurity to your organization.
This free 30-minute webinar, led by Joshua Peskay of RoundTable Technology and Rob Simopoulos of Defendify, will demonstrate an all-in-one cybersecurity platform for nonprofits and small business that brings together multiple layers of defense to protect your organization. The ongoing service includes:
A Cybersecurity Health Checkup
Ongoing scans of the Dark Web for compromised passwords with Stolen Password Scanning
Create a Technology and Data Use Policy
Stay in the know about Recent Threat Alerts
Educate your personnel with Security Training Videos
Test your staff with Phishing Simulations
Website Scans to check for malware and blacklisting on your website
Support from a dedicated RoundTable expert
We will discuss cybersecurity threats and how you can reduce your risk. You will gain a better awareness of the cybersecurity risks that are out there today and the steps you can take to reduce vulnerabilities and protect your organization.
Who: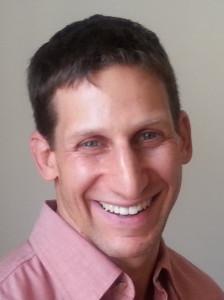 Joshua Peskay is the Vice President of Technology Strategy at RoundTable Technology and an accomplished technology leader with more than two decades of experience leading technology change for over a thousand New York City nonprofit organizations. Joshua has a proven track-record for ​planning, implementing and supporting a wide range of successful technology solutions for nonprofits. Joshua is committed to helping organizations sort through the rapid pace of technological change to select the best products and services available and use them effectively.
Joshua is a dynamic and engaging public speaker and teacher, teaching topics such as Technology Strategy, Cybersecurity and Project Management. Joshua is an Expert Trainer for Idealware, and is faculty for the Nonprofit Technology Network (NTEN). Joshua has also partnered with Whole Whale on a Cybersecurity course for the online learning platform, Udemy and teaches Cybersecurity at Civic Hall in New York City.
In recent years, Joshua has been focusing on cybersecurity in the nonprofit sector, working with at-risk organizations to address digital security challenges and providing cybersecurity training and awareness programs to thousands of nonprofit personnel.
If you would like to speak with Joshua, you can book a time with him here.
Or contact Joshua via:
Email [email protected]
Signal +1 917 747 1154
Public PGP Key