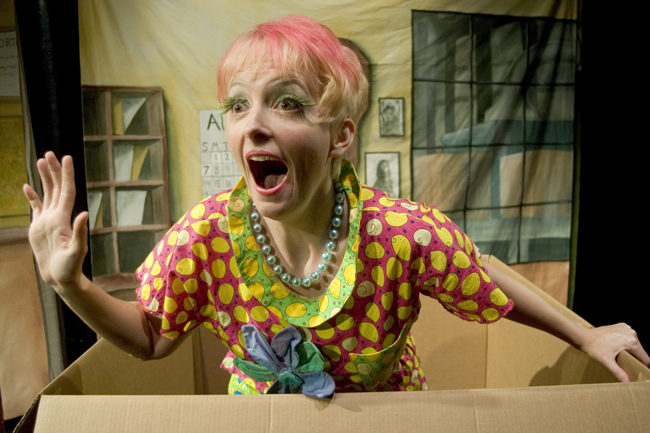 What are one or two hobbies you enjoy?
I have a theater degree and I produced and acted in a couple of plays after moving to New York City in 1999. The above photo is of me in "Box of Fools", which ran for a few shows at a theater called HERE in Soho in 2005. My husband (Joshua Peskay), his brother Matthew and I also created a play set in the Internet called "In the Wire" in 2002 which followed an email through the internet. Read about it here.
What tools or apps are most important to your job?
I was a beta version user of both gmail and Google Drive (docs/sheets) for my personal email account (currently 9,571 gmail message sent over 13 years). RoundTable uses both of these services too (currently 16,776 gmail messages sent over 6 years). Once a year I like to put an "out of office" on both my personal email and work email for a full break from email.
At work, I appreciate project management tools like Kanban boards (Kanban Flow is the one I use) and a project & communications tool called Asana to manage projects. For website redesign projects, I enjoy using Browser Stack as a site testing platform. In my personal life, my password manager is my number one favorite tool, and at work RoundTable's documentation & password management tool is a frequently visited application.
What do you do at our company?
I am an Account Manager and Project Manager.
What types of technology do you most enjoy supporting?
Websites are the thing I spend most of my time supporting.
What's your favorite piece of tech?
Video and conferencing tools like Zoom and Uberconference. They make it easy for me to connect with everyone I need to work with during the day.
Favorite thing about YOUR IT environment
I appreciate that I can work from anywhere with my laptop and internet hotspot.
What is currently on your desk?
Photos of friends and family, my computer, and a 3-D printed flower from my son.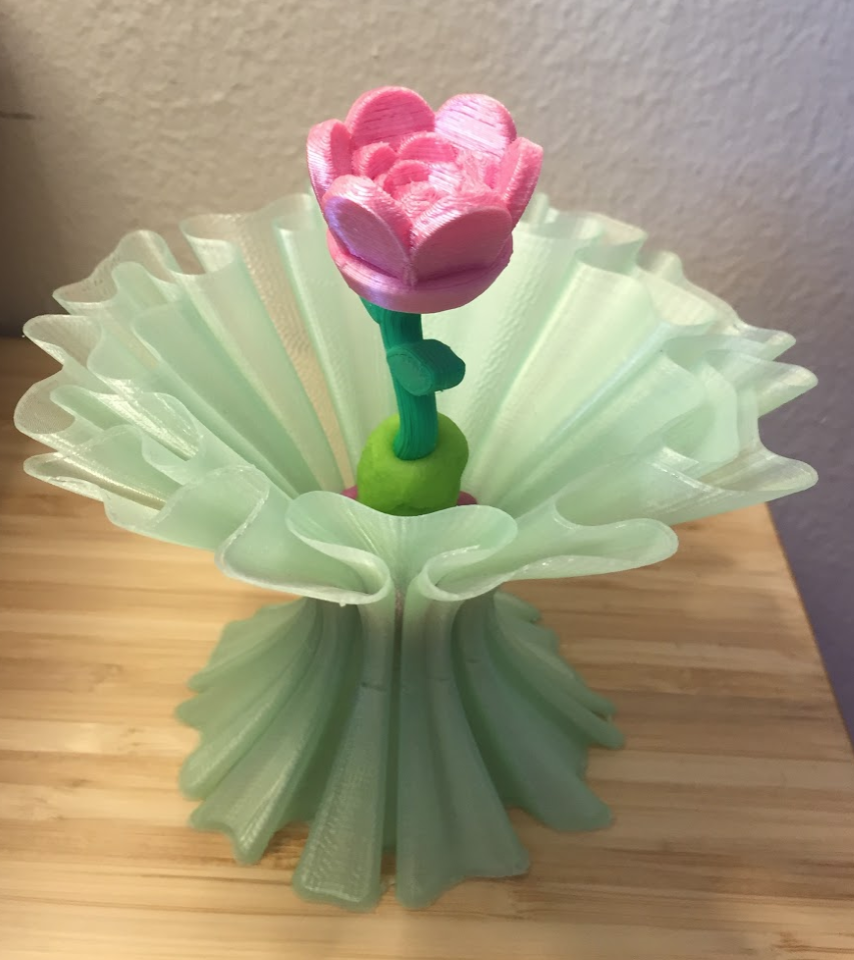 How did you start your career in IT?
Previously I worked at HarperCollins Publishers where I managed 30-50 concurrent book projects in various stages of production. In 2013, I began working for RoundTable Technology on websites projects as a project manager. It seemed like a natural shift to move from print production to digital with project management being the through-line.
What are the biggest challenges in your work?
The biggest challenge is managing my time during the busiest months.
Tell us two truths and one lie about yourself.
I'm from Michigan.
I once hiked up (and down) a mountain despite the fact that the soles of my hiking boots disintegrated in the first 500 feet of the trail.
I enjoyed having pink hair for one summer of my life.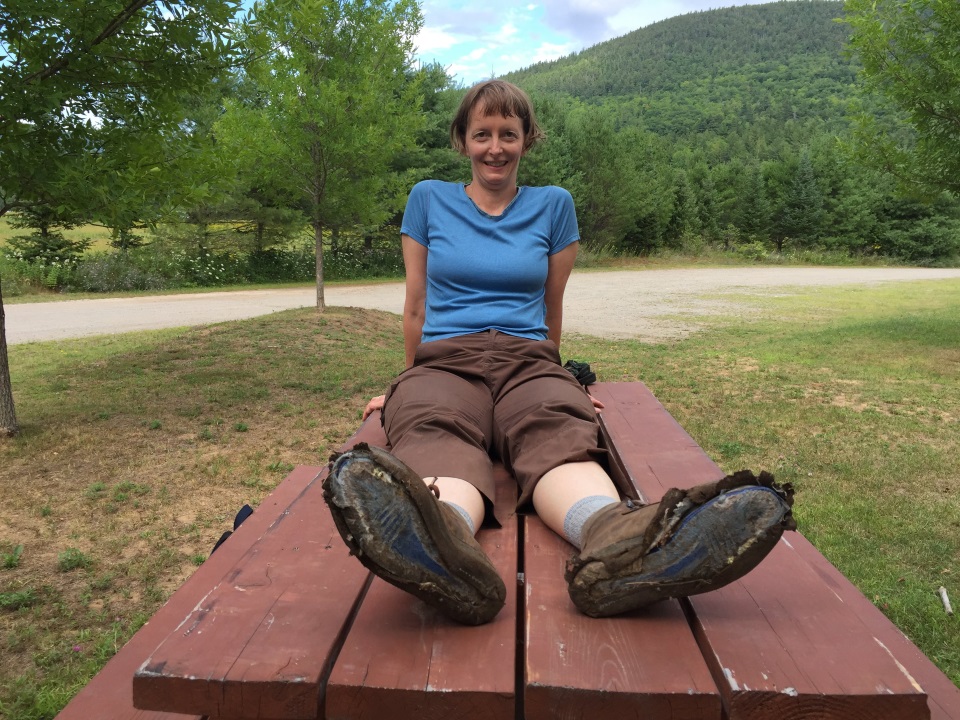 What motivates you to wake up and go to work?
Perhaps because I am mid-career and well-used to working, or perhaps because I like working at RoundTable, I no longer "have" to go to work, I get to go to work. I like working!