12th Annual "MSP 501" Identifies Top Forward-Thinking Global MSPs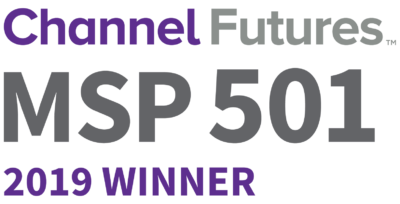 JULY 10, 2019: RoundTable Technology has been named by Channel Futures as one of the world's premier managed service providers in the prestigious, 12th annual MSP 501 rankings.
"The 2019 MSP 501 winners are the most elite, innovative and strategic IT service providers on the planet, and they stand as a model of excellence in the industry," says Kris Blackmon, Content Director of Channel Partners and Channel Futures and lead of the MSP 501 program.
Channel Futures is pleased to name RoundTable Technology to the 2019 MSP 501.
"As the MSP 501 Community grows, leagues of managed service providers learn from the successes of these winning companies, gaining insight into the best practices, strategies and technologies that elevate an MSP to the level of the 501 winners. Our heartfelt congratulations to the 2019 winners and gratitude to the thousands of MSPs that have contributed to the continuing growth and success of both the 501 and the thriving managed services sector."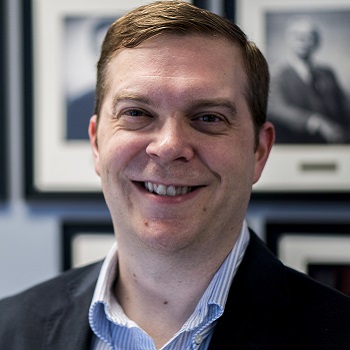 "We're incredibly grateful to be recognized by the MSP 501, and it's very affirming for me to have Channel Futures validate what I've known for a long time. We have an incredible team that works relentlessly every day to provide incredible customer service and technology leadership that keeps our clients focused on having massive impact in their industries and communities." said Evan Desjardins, CEO, RoundTable Technology. "Our passion for continuous improvement, super-fast and friendly help, strategic insight at the C-Suite level, and streamlining our own internal processes is paying huge dividends for everyone we work with."
In the 12 years since its inception, the MSP 501 has evolved from a competitive ranking list into a vibrant group of service providers, vendors, distributors, consultants and industry analysts working together to define the growing managed service space.
About Informa
Channel Futures, Channel Partners Online, Channel Partners Conference & Expo and Channel Partners Evolution are part of Informa, the international business intelligence, academic publishing, knowledge and events group. Informa serves commercial, professional and academic communities, helping them connect and learn, and creating and providing access to content and intelligence that helps people and businesses work smarter and make better decisions faster.
Informa has over 10,000 colleagues in more than 20 countries and a presence in all major geographies. It is listed on the London Stock Exchange and is a member of the FTSE 100.
About RoundTable Technology
RoundTable Technology was founded in 2010 as one of the first organizations focused on bringing the benefits of enterprise-level cloud computing to small and medium-sized businesses in Maine.
RoundTable has seen year over year growth since its founding through the strength of long-term relationships, with many of our employees having worked together at previous companies and many of our clients being with us since our inception. We are an organization that is in it for the long haul, both for our staff and for our clients. Currently, RoundTable has 30 staff and consultants serving ~300 organizations. RoundTable has operations in Dallas, New York City, and Maine. RoundTable serves approximately 70% nonprofit organizations and 30% SMB.