What: In-person Event
Where: Civic Hall, 118 W 22nd St 12th fl, New York, 10011
When: Feb. 19, 2020, 6 p.m.
Description
Between ongoing cybersecurity threats, emerging technology, and new data privacy laws, cybersecurity best practices have moved from nice-to-have to must-have for nonprofit organizations.
This session will break down cybersecurity into common-sense, understandable components that you can use to help your organization move toward greater cybersecurity maturity. We will help you understand how to think about what information is important to protect and how much protection it might need. Then we'll give you specific tools, practices and templates to help you get started.
In this session, you'll learn about:
The components of threat modeling and risk analysis
Why change management is critical to cybersecurity
Free and low cost tools and resources
3 things your organization can do to immediately improve cybersecurity
Agenda
6:00 PM Light Snacks and Drinks
6:30 PM Presentation
7:30 PM Q & A
Hosted by NTEN.
NTEN's Nonprofit Tech Clubs provide free, friendly events for nonprofit staffers to learn about technology. Meet up with your peers to talk about tech and program management, fundraising and development, marketing and communications, leadership, and, of course, IT. Nonprofit Tech Clubs are a program of NTEN. Learn more at nten.org.
Who: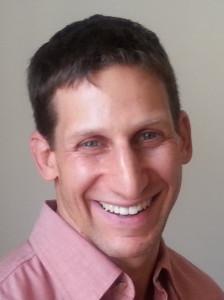 Joshua Peskay is the Vice President of Technology Strategy at RoundTable Technology and an accomplished technology leader with more than two decades of experience leading technology change for over a thousand New York City nonprofit organizations. Joshua has a proven track-record for ​planning, implementing and supporting a wide range of successful technology solutions for nonprofits. Joshua is committed to helping organizations sort through the rapid pace of technological change to select the best products and services available and use them effectively.
Joshua is a dynamic and engaging public speaker and teacher, teaching topics such as Technology Strategy, Cybersecurity and Project Management. Joshua is an Expert Trainer for Idealware, and is faculty for the Nonprofit Technology Network (NTEN). Joshua has also partnered with Whole Whale on a Cybersecurity course for the online learning platform, Udemy and teaches Cybersecurity at Civic Hall in New York City.
In recent years, Joshua has been focusing on cybersecurity in the nonprofit sector, working with at-risk organizations to address digital security challenges and providing cybersecurity training and awareness programs to thousands of nonprofit personnel.
If you would like to speak with Joshua, you can book a time with him here.
Or contact Joshua via:
Email [email protected]
Signal +1 917 747 1154
Public PGP Key