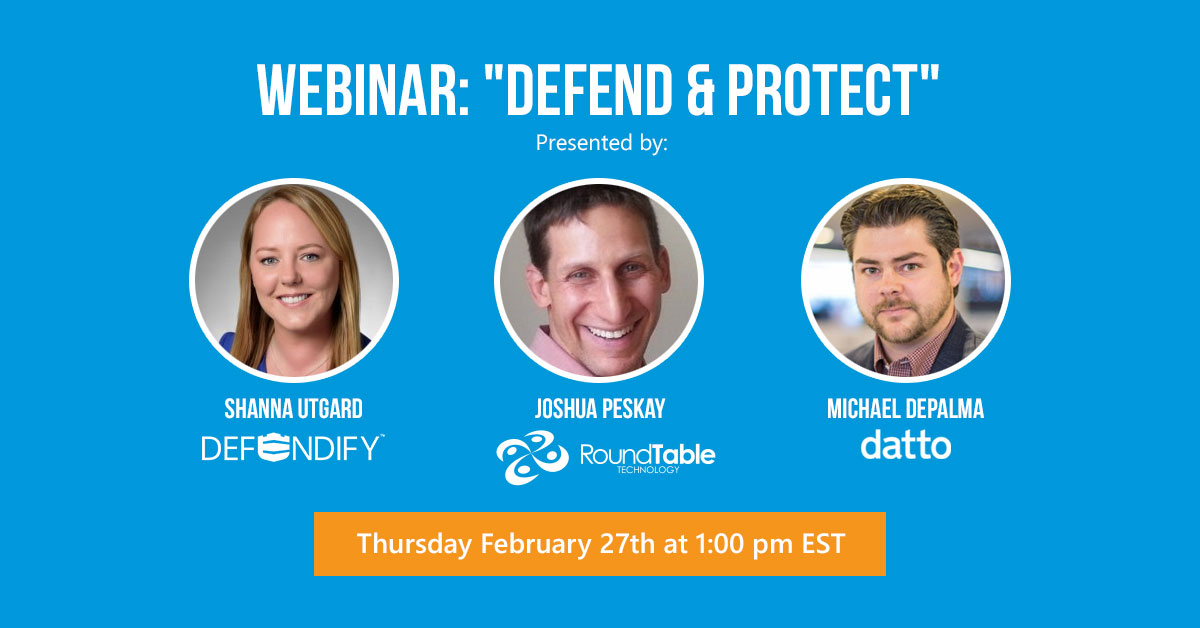 What: 60 Minute Webinar
When: Thu, Feb. 27th at 1:00 pm
Description:
You may or may not have heard of new privacy laws sweeping the nation.
If you haven't heard of new laws like CCPA (the California Consumer Privacy Act) NY SHIELD (New York Stop Hacks and Improve Electronic Data Security) and COPRA (Consumer Online Privacy Rights Act) yet, you will.
These new laws are just the beginning of a clear trend toward regulating the privacy and security of information for individuals. What these laws have in common is that they mandate "reasonable cybersecurity" measures for organizations that collect personal information of individuals.
That almost certainly includes YOUR organization.
In this webinar, we'll explain exactly what "reasonable cybersecurity" looks like. Our own cybersecurity expert, Joshua Peskay, will walk you through these new privacy laws and what they require for cybersecurity.
If you have data, you need to DEFEND and PROTECT it. After this webinar, you will know exactly how to do just that.
Joshua will be joined by Shanna Utgard of Defendify. Shanna will walk you through the Defendify platform and how you can leverage Defendify to DEFEND your organization against cyber-attacks.
Then we'll hear from Michael DePalma of Datto who will show you how Datto's world-class business continuity platform can PROTECT your organization's critical data.
If you can't attend the webinar but want to watch it, no problem! Register anyway and you'll get a link to the recording emailed to you.
Who: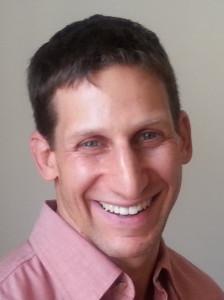 Joshua Peskay is the Vice President of Technology Strategy at RoundTable Technology and an accomplished technology leader with more than two decades of experience leading technology change for over a thousand New York City nonprofit organizations. Joshua has a proven track-record for ​planning, implementing and supporting a wide range of successful technology solutions for nonprofits. Joshua is committed to helping organizations sort through the rapid pace of technological change to select the best products and services available and use them effectively.
Joshua is a dynamic and engaging public speaker and teacher, teaching topics such as Technology Strategy, Cybersecurity and Project Management. Joshua is an Expert Trainer for Idealware, and is faculty for the Nonprofit Technology Network (NTEN). Joshua has also partnered with Whole Whale on a Cybersecurity course for the online learning platform, Udemy and teaches Cybersecurity at Civic Hall in New York City.
In recent years, Joshua has been focusing on cybersecurity in the nonprofit sector, working with at-risk organizations to address digital security challenges and providing cybersecurity training and awareness programs to thousands of nonprofit personnel.
If you would like to speak with Joshua, you can book a time with him here.
Or contact Joshua via:
Email [email protected]
Signal +1 917 747 1154
Public PGP Key