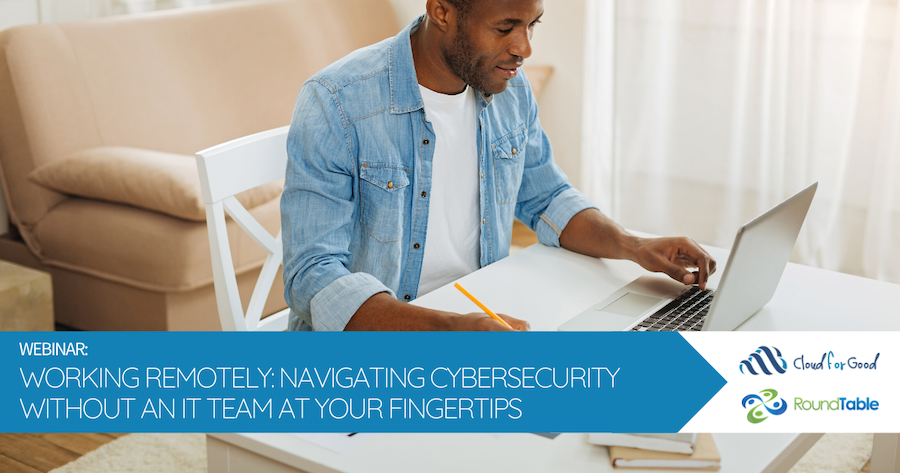 What: Free, 60 minute webinar, Co-Presented by Cloud4Good
Date: Friday, April 10, 12 pm ET
Description:
Staying home and social distancing is a key factor in limiting the spread of COVID-19. Many organizations have closed their offices and moved business practices online accordingly to ensure the safety of their staff and those around them. Unfortunately, due to the rapid turnaround of their office closures, the majority of these employee's home office networks remain unsecured. As a result, hackers are seeking to take advantage of the new remote work and capitalize on a lack of cybersecurity with stressed people using personal computers on home networks. Now, more than ever, it's essential to invest in proper cybersecurity measures to protect yourself and your organization.
In this webinar, we'll explain how to safeguard your information and systems with everyone working from home. Cybersecurity expert, Joshua Peskay, of RoundTable Technology, along with Cloud for Good expert, Aiden Martin, as they walk you through the steps to protect yourself, your data and your organization, including:
How to make sure your remote working environment is secure
Tricks to resolving your in-home security issues without an IT team
Tactics for securing your Salesforce instance while away from the office
Who: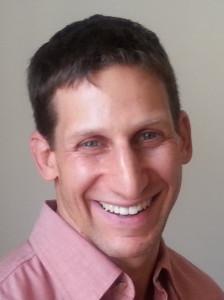 Joshua Peskay is the Vice President of Technology Strategy at RoundTable Technology and an accomplished technology leader with more than two decades of experience leading technology change for over a thousand New York City nonprofit organizations. Joshua has a proven track-record for ​planning, implementing and supporting a wide range of successful technology solutions for nonprofits. Joshua is committed to helping organizations sort through the rapid pace of technological change to select the best products and services available and use them effectively.
Joshua is a dynamic and engaging public speaker and teacher, teaching topics such as Technology Strategy, Cybersecurity and Project Management. Joshua is an Expert Trainer for Idealware, and is faculty for the Nonprofit Technology Network (NTEN). Joshua has also partnered with Whole Whale on a Cybersecurity course for the online learning platform, Udemy and teaches Cybersecurity at Civic Hall in New York City.
In recent years, Joshua has been focusing on cybersecurity in the nonprofit sector, working with at-risk organizations to address digital security challenges and providing cybersecurity training and awareness programs to thousands of nonprofit personnel.
If you would like to speak with Joshua, you can book a time with him here.
Or contact Joshua via:
Email [email protected]
Signal +1 917 747 1154
Public PGP Key