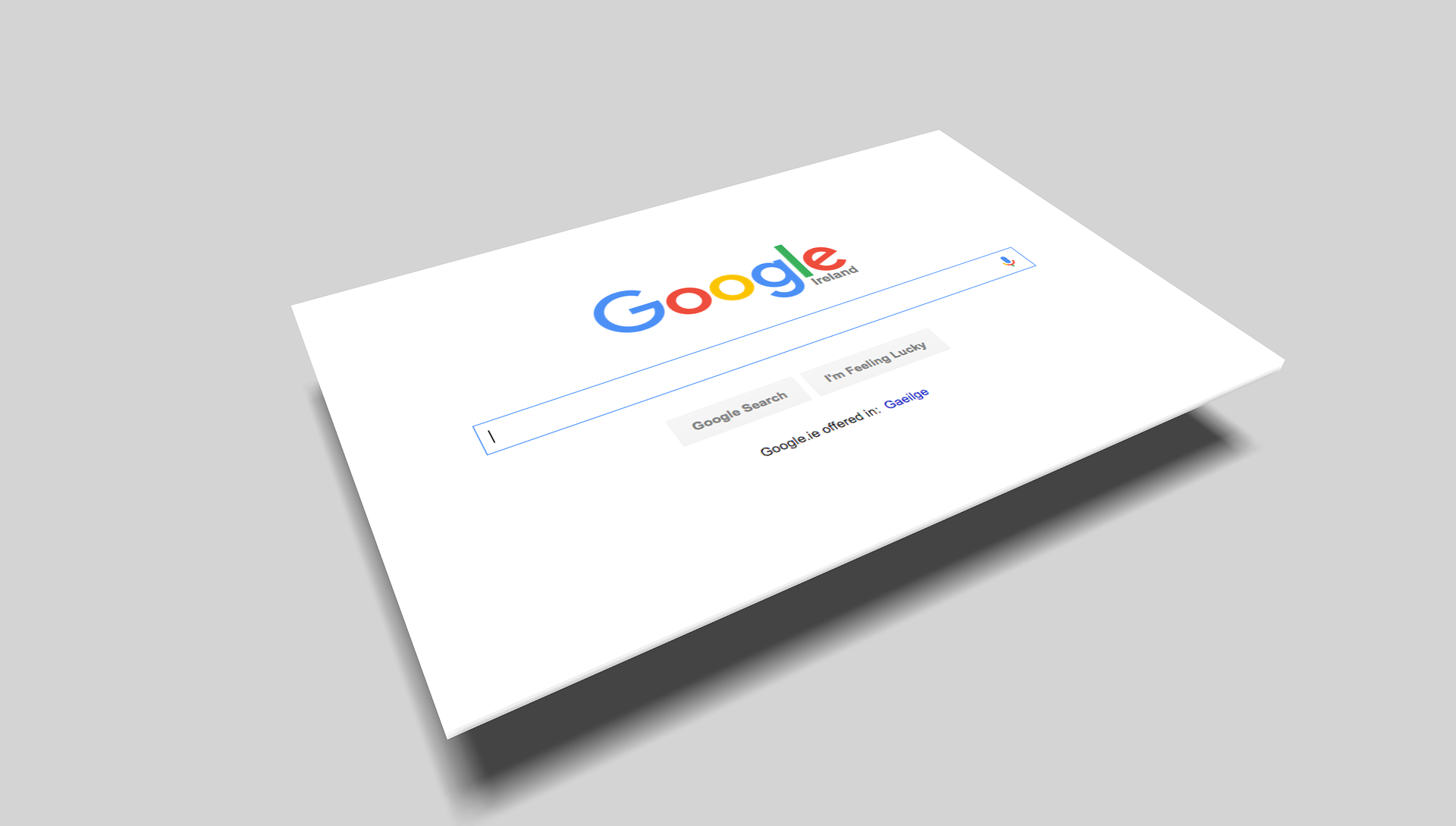 Did you know that your nonprofit organization has access to Google's suite of tools completely for free? Google Workspace for Nonprofits, previously, G-Suite for Nonprofits, grants access to Google Workspace for $0 per user per month only for nonprofit organizations.
In order to meet eligibility requirements to receive this offer from Google, your organization must be a government entity, a hospital or healthcare organization, or a school (academic institution or university). As long as you are a nonprofit charitable organization in good standing you should be approved for this offer.
TechSoup handles Google's verification process, so if your organization is already registered, this should be a quick and easy process to set up. Google also provides a Quick Start Guide for Nonprofit Organizations that provides tips for getting started.
You get access to Google's huge suite of professional tools, including but not limited to Gmail, Google Docs, Sheets, Slides, and Google Drive. Custom email addresses with your nonprofit's domain are also included in this free plan. Email addresses using your own domain can help to increase trust when emailing your nonprofit's supporters.

Up to 30GB of storage for each user at your nonprofit, up to 100 participants in video meetings using Google Meet, and Google's world-class standard security measures are all included in their Nonprofit-Only Offer.
For larger nonprofit organizations that may still be interested in G-Suite and Google Workspace but require some more premium features, Google continues to steeply discount its tools. Up to 75% off of standard pricing depending on the plan you choose, and your nonprofit can get access to increased cloud storage, higher security, larger video meetings on Google Meet, and increased Google support.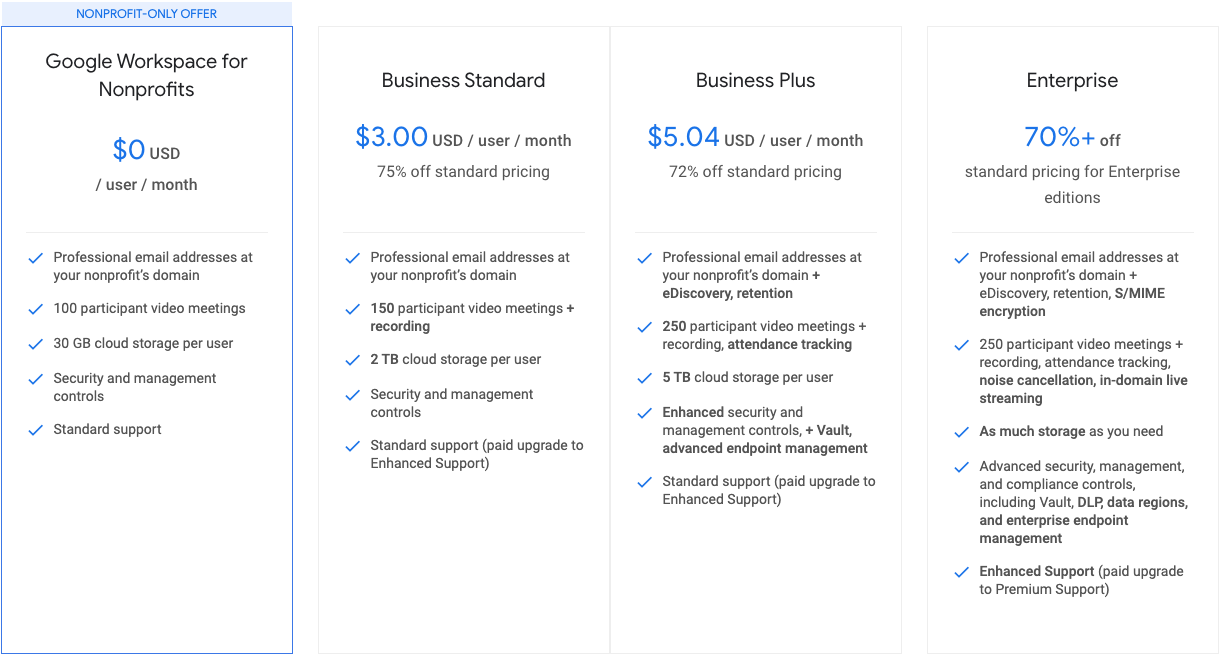 Just some of the things you can do with Google Workspace for Nonprofits include:
organizing your nonprofit's resources all in one place
connecting your team across time zones
communicating more efficiently
making your funding proposals pop
easily onboarding new staff members or volunteers
With Workspace (G-Suite) and Microsoft Office 365 being the two most commonly used email tools, Workspace for Nonprofits' offering looks tempting. Google offers other programs specifically designed to help nonprofits engage with their supporters online. The YouTube Nonprofit Program and Google Ad Grants are two other popular such programs.
Integrations with Google Workspace for Nonprofits
Workspace for Nonprofits, because Google is so prevalent in the market, allows for many different 3rd part integrations, giving your nonprofit organization the ability to increase cybersecurity easily.
RoundTable Technology offers many security options that integrate seamlessly both with G-Suite and with Office 365 tools. If you're just setting up your email or already established and haven't yet thought about how your organization will achieve "reasonable" levels of cybersecurity, take our Cybersecurity Readiness Checklist assessment to see how you'll fare in the event of a cyberattack.

How will you fare in a Cyberattacks?
Take our Cybersecurity Readiness
Start Self-Assessment