Free And Confidential Cybersecurity Risk Assessment, Vulnerability And
Dark Web Scan
When this 100% confidential Risk Assessment is complete, you will know:
If employees' credentials, passwords and private information are being sold on the Dark Web.
If your website is vulnerable to takeover by hackers or malware injection.
If your staff are vulnerable to phishing and other social engineering attacks.
If your IT systems, backup and data handling meet compliance requirements for data protection such as GDPR, SHIELD and CCPA.
You will also receive a customized "Cybersecurity Assessment Report" that outlines specific actions you can take to improve your security, mitigate your risk, limit your liability and gain peace of mind. Don't wait to find out the hard way! Be assured that everything we discuss and discover will be strictly confidential.
---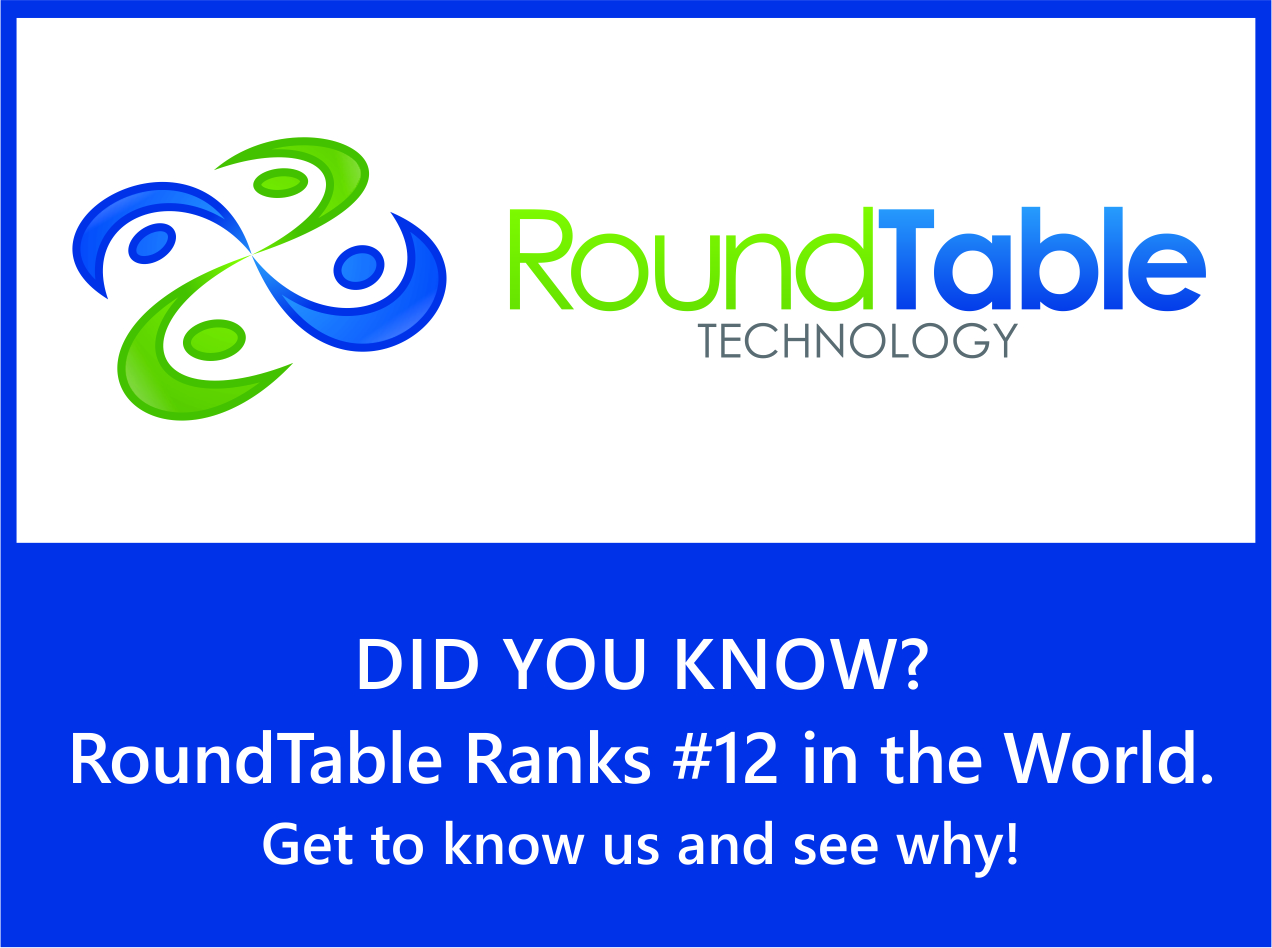 About Us
Started in 2010, RoundTable Technology is a complete technology solution provider. We are 100% committed to making sure organizational leaders and business owners have the most reliable and professional IT services available. Our team of talented professionals are on standby to solve your technology problems anytime you need. Get to know us and learn why RoundTable ranks #12 in the world for technology service providers.
---
Complete This Form
To Claim Your
FREE


Cybersecurity Assessment
Important! We hate spam as much (or more!) than you and promise to NEVER rent, share, or abuse your e-mail address and contact information in any way.
See What Our Clients Are Saying
A Quality IT Provider.
RoundTable provides a solution-focused approach to IT. In addition to being a quality IT provider, RoundTable provides training to our staff on areas such as cybersecurity awareness, project management and more.
Alex Havriliak,
Chief Financial Officer
Habitat for Humanity
With RoundTable we are in control of our own destiny!
RoundTable makes me feel like we are in control of our own destiny. With their guidance, we can move forward without feeling like we have to spend a ton of money to stay state of the art to protect ourselves from invading hordes of hackers, or on technical equipment – they respect our budget.
RoundTable is totally accessible, especially Joshua Peskay, and they have great engineers, even the new guys. We have had no significant security issues/concerns and RoundTable stays on top of infractions our users might be engaging in, and all at an affordable cost.
Sally Weissman,
Director of Operations
Children's Rights
Our cybersecurity awareness assessment project exceeded expectations.
Joshua was super knowledgeable, understood our issue areas and the risks and constraints we face.
Teresa Huang,
Operations Manager
Represent Us