Webinar Details:
"Roundtable Holiday Q&A Giveaway"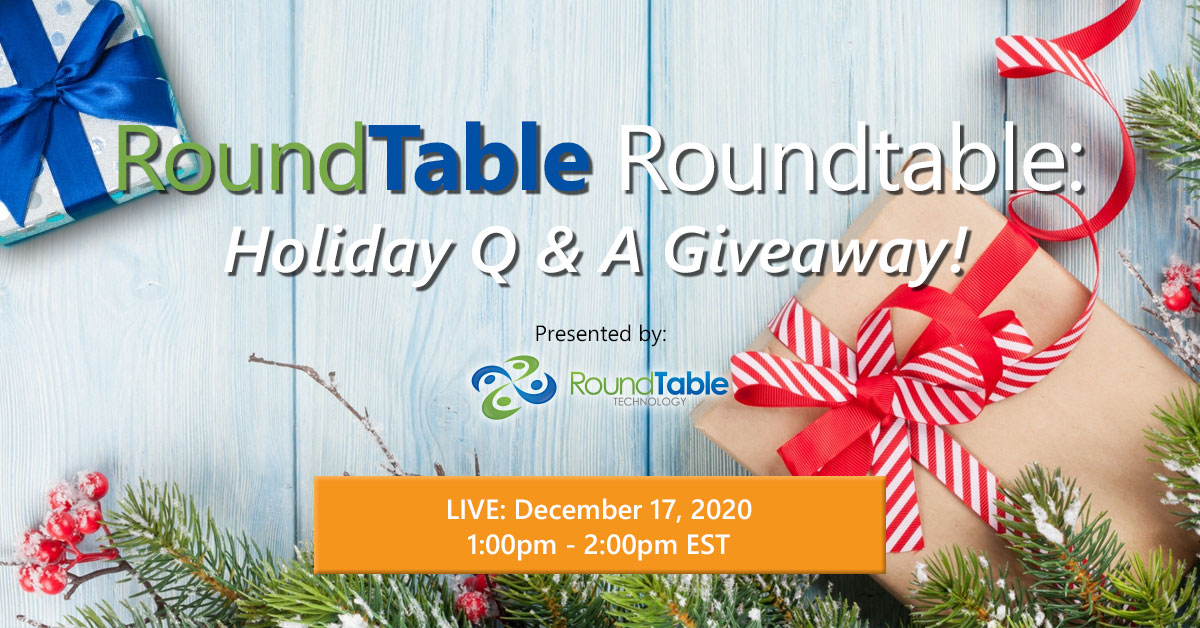 Are you perplexed by some aspect of technology at your organization? Are you responsible for making a big technology-decision and want to get an expert opinion? Are the technology quandaries that decision-makers at other organizations are wrestling with of interest to you
Bring your curiosity, your questions and a cold mug of eggnog (or a warm pumpkin spice latte) to RoundTable's first-ever Roundtable Holiday Q&A Giveaway!
Our holiday gift to you is a not only an incredible Panel of Experts to answer your questions, but prizes of $50 or more for everyone who's questions get selected during the webinar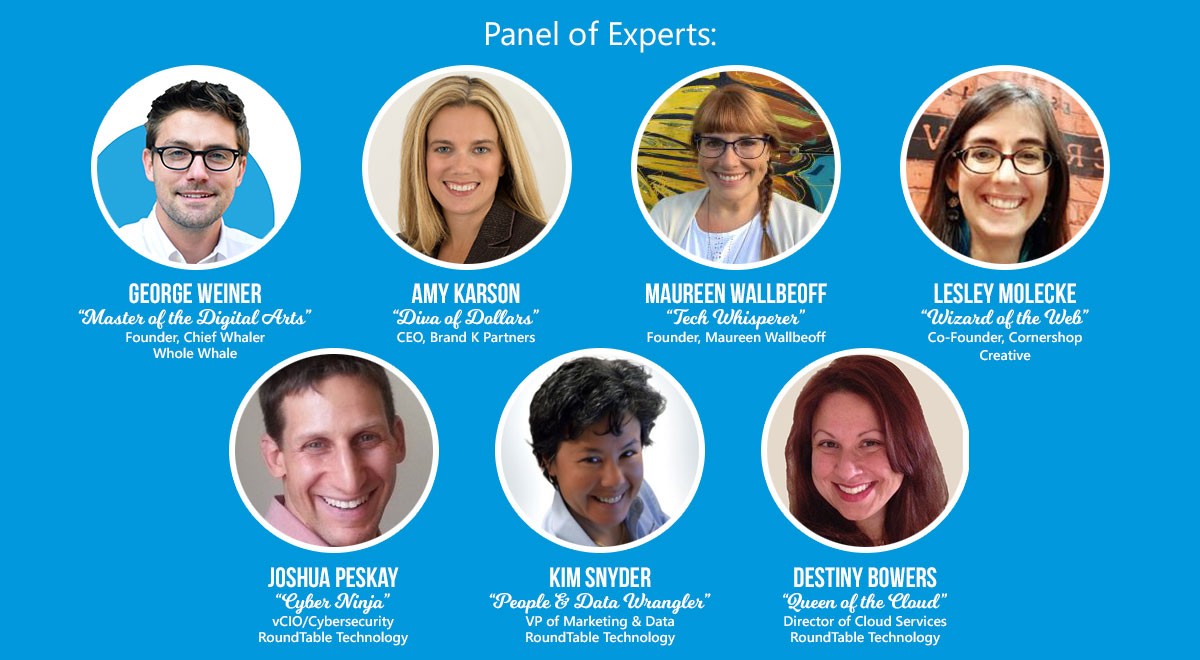 Who Should Attend?
Organizational leaders, Program Managers, Accidental Techies -- anyone who is involved in technology decision-making or implementing technology at your organization who has a question about technology.
Register By Completing The Form Below:
Important! We hate spam as much (or more!) than you and promise to NEVER rent, share, or abuse your e-mail address and contact information in any way.