What is this exactly?
Beginning October 1, 2017, Google's Chrome browser will show a "Not secure" warning on any website where visitors enter text into a form on any page that is not encrypted. This can include things like "Contact Us" forms, newsletter subscriptions or even simple search.
How does this affect me?
If you are in charge of one or more websites for your organization, then you might have website visitors asking why it's showing as "Not Secure" when they enter any information into a form. Below are two visuals (courtesy of 9to5Google.com) that help explain.
The image explains that for people using Chrome versions earlier than 62, HTTP pages will display normally. Starting with Chrome 62 (releasing October 1st, 2017) this behavior will change. As soon as a person using Chrome 62 or later begins entering text into any field on a website, the address bar (where you see the website URL) will update to not "Not secure" as in the third line below.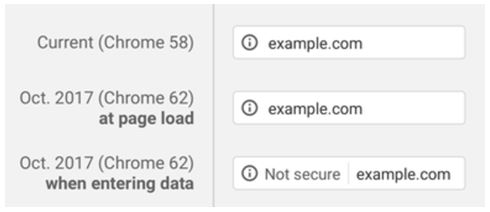 Here's a gif of what this looks like in action: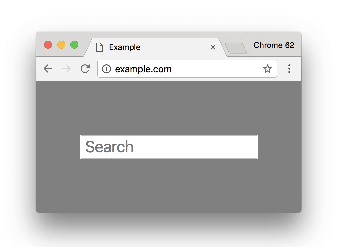 Visitors to your website may notice this and may be reluctant to enter information into your website when they see this "Not secure" warning. Also, this is indicative of a larger trend that will eventually impact other browsers (Firefox, Internet Explorer, Safari, etc.).
Eventually, ANY non HTTPS web page will throw some kind of "Not secure" warning.
How do I know if this impacts my website?
Does your site take any text input? This includes contact forms, search bars, login panels, etc.
Is your website using HTTP:// in the address bar?
If you answered "yes" to both of those questions, you will need to implement an SSL certificate to avoid showing a "Not secure" warning in visitor's browsers.
What Can I Do About It?
RoundTable recommends you talk to your website developer and/or website hosting provider to learn what options they have for making your entire website encrypted (HTTPS).
You can also purchase SSL Certificates through a wide variety of vendors. Which option is best is something you should talk over with your website developer, hosting provider and/or IT support provider.
Can RoundTable Technology Help Me With This?
Of course. If you would like help from RoundTable in sorting through this, please contact us via our (secure) contact form.