What does "Strategic Services" mean?
Do You Need Technology Leadership?
Are you responsible for the technology at your organization and feeling overwhelmed? RoundTable Technology is a trusted managed services provider specializing in strategic IT services for the nonprofit sector. With a deep understanding of the unique challenges faced by nonprofits, we offer a range of services designed to empower organizations to achieve their mission while leveraging technology effectively.
Some of these strategic services include, Assessments (let's see where the problems are), Projects (let's fix the problems), and ongoing Programs (let's make sure this doesn't happen again).
Here are some examples of Strategic Services we offer:
Technology Planning
Digital Transformation
Cybersecurity Assessments & Recommendations
Data Assessment
Business Analysis
Business Continuity and Disaster Recovery (BCDR)
IT Budgeting
IT Roadmapping
IT Project Planning and Management
Change Management
Cloud Migration and Services
Vendor Management
Software/Hardware Management
Assessments
Let us help you find your problems and offer recommendations on how to solve them.
Projects
Let us fix your problems. We'll do the hard work for you and help make your technology more efficient and secure.
Programs
Partner with us for a longer term to help solve more complex problems and ensure that they don't happen again.
What Problems Can We Help You Solve?

Technology Alignment
Get recommendations on how to align technology with your mission's goals and strategies.

Vendor Management
Learn how to better manage your technology vendors, reduce costs, and improve service levels.

Infrastructure
Get advice on infrastructure optimization to reduce costs, minimize downtime, and improve performance.

Data Privacy
Learn how to better manage your data and stay in compliance with the data privacy laws in your state.
Cybersecurity
Find gaps in your security and decide on a roadmap for your future cybersecurity growth in order to better protect your donors, employees, and mission.

Innovation
Discover new ways to improve your organization through new technology and frameworks. For example, make a plan for how AI can transform the way your nonprofit operates.
Assessments
We believe that a a solid foundation begins with comprehensive assessments. Our team of experienced consultants can conduct in-depth assessments of your organization's IT infrastructure, systems, and processes. We identify strengths, weaknesses, and areas for improvement, helping you make informed decisions and prioritize your technology investments.
The importance of assessments in identifying organizational needs
Assessments play a critical role in aligning technology with your nonprofit's goals. By understanding your current IT landscape, we can develop tailored strategies that optimize efficiency, enhance security, and streamline operations.
Examples of deliverables you might see from an assessment include:
Assessment reports
Gab analysis documents
Roadmaps for process implementation
And more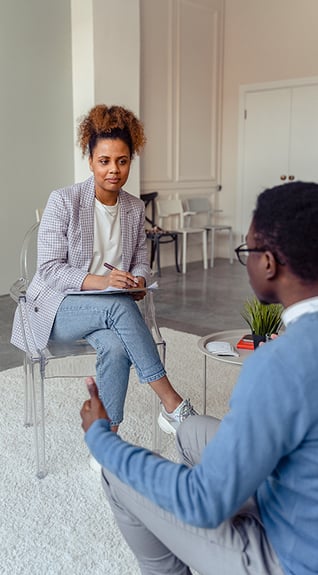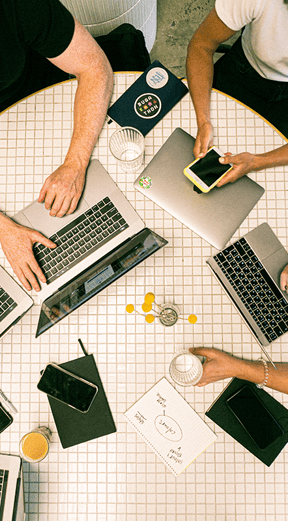 Projects
Our project services are designed to help nonprofits successfully execute technology initiatives that drive organizational growth. Whether you're implementing a new CRM system, migrating to the cloud, or launching a digital transformation project, our expert team ensures a smooth and efficient process from start to finish.
How projects help nonprofits achieve specific goals
We understand that, like each nonprofit's mission, each project is unique, with its own set of challenges and objectives. Our experienced project managers work closely with your team to define project goals, develop a comprehensive plan, and execute it with precision, keeping your organization's mission at the forefront.
Examples of Deliverables
As part of our project services, we deliver detailed project plans that outline timelines, milestones, and resource requirements. We also provide implementation guides to support your team in navigating the implementation process effectively.
Some of the more frequent projects we do:
Programs
Our ongoing programs such as the Virtual Chief Information Officer (vCIO) and Virtual Chief Information Security Officer (vCISO) services, provide nonprofits with strategic guidance and support. With a deep understanding of the nonprofit sector, our dedicated experts become an extension of your team, offering ongoing technology leadership and ensuring that your organization's IT strategy aligns with your mission.
Benefits of continuous strategic support
By partnering with RoundTable Technology for our vCIO or vCISO programs, you gain access to senior-level expertise without the cost of hiring a full-time executive. Our professionals work closely with your organization to develop long-term technology roadmaps, assess risks, provide cybersecurity guidance, and optimize your IT investments for maximum impact.
Examples of Deliverables
Through our vCIO and vCISO programs, we deliver comprehensive program roadmaps that outline strategic initiatives and recommended actions to drive your organization's technology success. Additionally, we provide ongoing strategic recommendations to ensure your technology aligns with your evolving goals.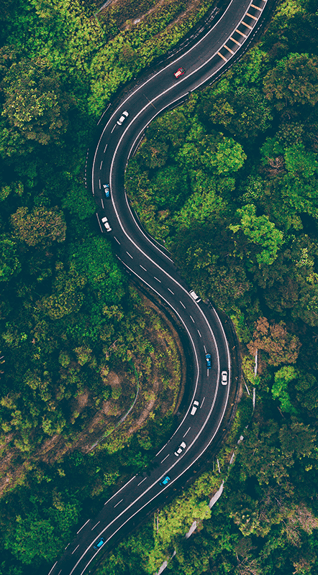 What some of our customers have to say:
We thought long and hard before deciding to rely on a largely outsourced IT function and I can now look back and say that we've found a model that works very well for us. This is in no small part due to the expertise, diligence and responsiveness that Joshua, Evan and every one of the RoundTable team have given us. Having IT taken care of by professionals like these allows me to focus on the other pressing priorities of our organization.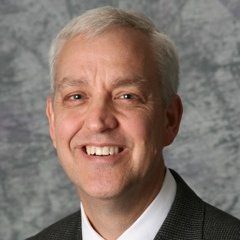 Former Chief Finance Officer | Friends of Hudson River Park
RoundTable Technology is simply majestic in their ability to think creatively and work decisively. They have created several new solutions for our school, and working with them is a real privilege.
Principal | Milken Community High School
Meet Our Team of Experienced
Strategic Service Professionals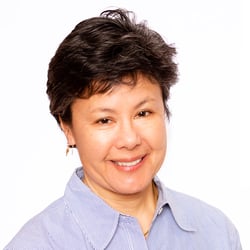 Kim Snyder
Kim has over 20 years of experience working with nonprofits and their data systems, not to mention accolades as an Agile Coach, certified PMP, and ACP. She's dedicated to creating roadmaps for nonprofits to succeed through technology.
Destiny Bowers
Destiny has two decades of IT experience across a wide range of projects and platforms, she's helped organizations large and small, nonprofit and for-profit, cloud-loving and cloud-phobic to select and implement technology that helps them succeed.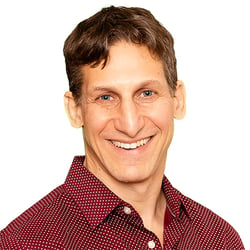 Joshua Peskay
Friendly and enthusiastic, Joshua has been helping non-profit organizations get more out of their technology since the 1990s. Over the last three decades, he's helped thousands of nonprofits meet their goals and help people. He loves helping organizations think more strategically about their tech and make smart decisions.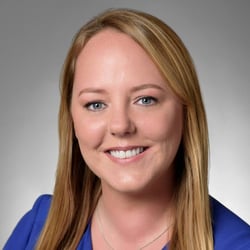 Shanna Utgard
Shanna Utgard guides organizations on navigating the complex requirements of compliance frameworks and regulations. Shanna has strategized with thousands of organizations on the best ways to manage risk, create a security culture, and ace their audits and assessments.
Education and Learning
Our team is dedicated to sharing knowledge and expertise with the nonprofit community. We actively participate in teaching, presenting, and sharing insights on various technology and security topics.