What does "Strategic Services" mean?
Streamlining Audit & Compliance and Empowering Nonprofits
At RoundTable Technology, we understand the unique compliance and audit challenges faced by non-profit organizations. We are proud to offer Compliance as a Service (COMPaaS), a specialized solution tailored to meet the information technology, security and privacy needs of nonprofits.
Our dedicated team of experts is committed to helping you streamline your compliance efforts and enhance operational efficiency, allowing you to spend more time focused on your mission, and less time dealing with audits, documentation and compliance controls.
Consequences of non-compliance
Non-compliance with applicable laws & regulations can result in severe consequences to all organizations:
Penalties and Fines

Reputational Damages

Loss of Funding

Legal Actions and Revocation of Tax-Exempt Status
Challenges faced by nonprofits in staying compliant
Compliance is an ever-changing field, and some challenges that nonprofits can run into in trying to stay up to date include:
Limited Resources

Evolving Regulations

Complex Reporting Obligations

Governance and Board Responsibilities

Diversity of Regulations
How Can We Help?
Compliance as a Service
Readiness
A 1-6 month project depending on your needs to get you to a base level of compliance readiness.
Monitoring & Maintenance
Ongoing monitoring and maintenance with evidence collection, monthly reporting and check-ins to help keep you compliant.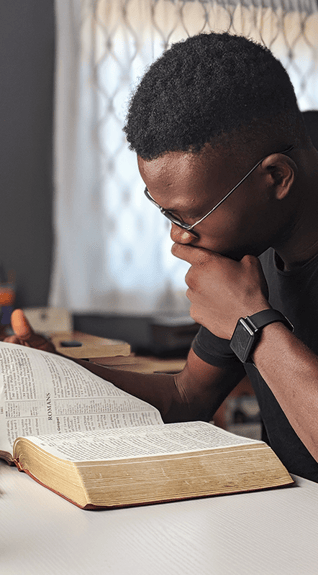 Readiness
The Readiness phase of COMPaaS involves assisting your nonprofit organization in developing a tailored compliance plan and implementing necessary policies, procedures, and controls. After this phase, your organization will have a clear picture of your compliance readiness and a roadmap to guide you.
Here's a quick explanation of the process:
Compliance Assessment:

Our

COMPaaS

team will conduct a thorough assessment of your existing compliance practices, then compare them against applicable legal and regulatory requirements to help identify areas where there are gaps.

Compliance Plan Development:

Based on the findings and recommendations from the assessment, our

COMPaaS

team works closely with your organization to develop a customized plan to address the gaps and ensure ongoing compliance with relevant laws.

Policy Review:

We work with you to develop a comprehensive documentation framework customized to your unique compliance requirements. This framework encompasses policies, procedures, and guidelines that align with your organization's operations, ensuring a solid foundation for compliance.

Compliance Controls Implementation

:

Having processes in place is not enough. Your organization will need to demonstrate your practices and protocols are being followed. Our team will help you gather the evidence needed to prove you are compliant, and provide a central place to store and manage the documentation.

Training and Education: We recognize the importance of educating staff and stakeholders on compliance requirements and best practices. Our team will help develop training programs and educational materials tailored to your organization's needs.
Monitoring & Maintenance
The Monitoring & Maintenance phase is where the "as a Service" comes into play. This involves long-term monitoring and maintenance of your compliance needs, with monthly reporting and check-ins with our Customer Success Team.
Here's a quick explanation of the process:
Ongoing Evidence Gathering and Management:

We simplify the process of organizing and managing your compliance documentation by using automation to continuously gather essential evidence into a centralized repository. From tracking your most recent policy versions, to maintaining training attendance records, we streamline evidence management to provide peace of mind and allow you to maintain your compliance and audit evidence year over year.

Compliance Reporting:

Our team guides you in generating comprehensive compliance reports, showcasing real-time adherence to regulations, security measures, training commitments and data protection protocols. These reports reinforce your commitment to compliance and build trust with stakeholders, such as regulatory bodies, donors, and grant-making organizations. In addition, these reports can be used with cyber insurance providers, which in many cases, can result in a decreased premium upon renewal.

Compliance Updates and Alerts:

We provide regular updates and alerts to your organization regarding these changes in legislation, regulations, and compliance requirements and how they may impact operations through your personalized online compliance portal and ongoing check-in sessions.

Customer Success Team:

Your Customer Success Team will be there with you every step of the way, providing guidance and support on how to navigate regulatory changes, offering best practices, and meeting with you regularly with updates.
We thought long and hard before deciding to rely on a largely outsourced IT function and I can now look back and say that we've found a model that works very well for us. This is in no small part due to the expertise, diligence and responsiveness that Joshua, Evan and every one of the RoundTable team have given us. Having IT taken care of by professionals like these allows me to focus on the other pressing priorities of our organization.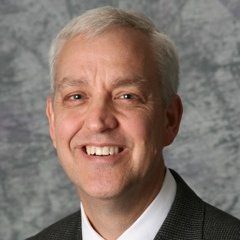 Former Chief Finance Officer | Friends of Hudson River Park
RoundTable Technology is simply majestic in their ability to think creatively and work decisively. They have created several new solutions for our school, and working with them is a real privilege.
Principal | Milken Community High School
According to marketing analysts, 98% of nonprofit organizations are subject to at least 1 federal or state compliance requirement.
Many nonprofits aren't even aware of which state or federal compliance requirements apply to their organization. In addition, many cyber liability and third party risk audits are becoming more and more complex and demand similar robust controls and documentation that mirrors local, state and federal regulations.
Examples of COMPaaS Solutions:
NYS Shield Act

Texas Cybersecurity Framework

Third Party Risk Audits

Federal Trade Commission Safeguards Rule

PCI-DSS Compliance

Cybersecurity Insurance Readiness (NIST/CIS frameworks)

NY Department of Financial Services (23 NYCRR 500)

HIPAA

GDPR

HITRUST
Let our team help you make sense out of your information technology, security and privacy compliance & audit needs and help build a lasting solution that minimizes your internal time and resources.