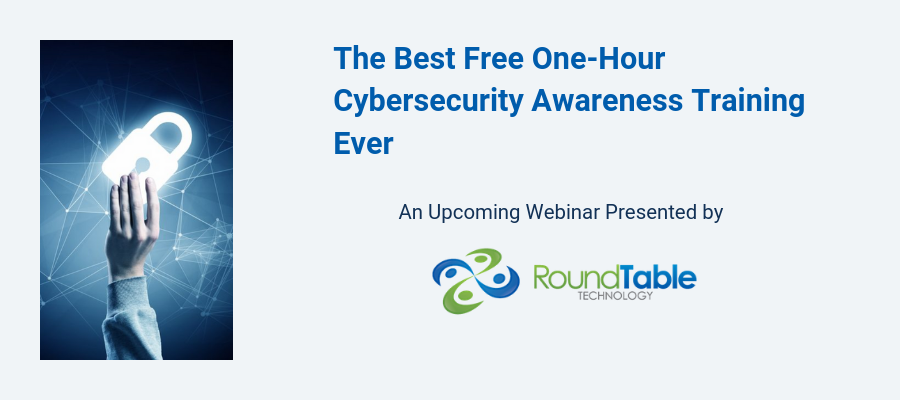 When: This webinar has already occurred. If you would like to view the recording and get the materials, enter your email address below for access.
What: A free online webinar
Description:
Cybersecurity training is one of the easiest and most cost-effective things you can do to improve digital security at your organization. And yet, according to NTEN's 2018 State of Nonprofit Cybersecurity Report, more than half of nonprofits do not provide ANY kind of security training to their staff.
Let's change that!
Join RoundTable Technology, a nationally recognized leader in cybersecurity for nonprofits and small businesses for a free cybersecurity awareness training, in fact, "The Best Free One-hour Cybersecurity Awareness Training Ever."
Invite your colleagues to attend - the more the merrier! Make it your New Year's resolution to get your entire staff FREE cybersecurity awareness training on January 15th at noon. Save the date, book your conference room, get some snacks and invite your entire staff.
And if you need a little more motivation to get your staff to attend, how about this? The webinar will include several live quizzes using a mobile quiz platform and the winners of each quiz will get a $100 gift card. So every single attendee will have multiple chances to win $100.
Key Takeaways / Learning Objectives
Among the topics we'll be covering are:
Thinking about risk
Security culture
Social engineering & phishing
Passwords & authentication
Mobile security
Working from home & travel
And hey, if you think the subject line is immodest, we challenge you to attend the webinar and then tell us if you can find a better one!
What to Bring
Yourself!
Your colleagues!
A smartphone
A spirit of adventure!
Who: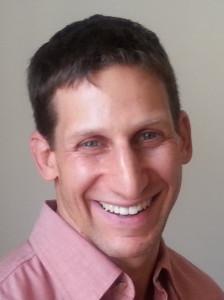 Joshua Peskay is the Vice President of Technology Strategy at RoundTable Technology and an accomplished technology leader with more than two decades of experience leading technology change for over a thousand New York City nonprofit organizations. Joshua has a proven track-record for ​planning, implementing and supporting a wide range of successful technology solutions for nonprofits. Joshua is committed to helping organizations sort through the rapid pace of technological change to select the best products and services available and use them effectively.
Joshua is a dynamic and engaging public speaker and teacher, teaching topics such as Technology Strategy, Cybersecurity and Project Management. Joshua is an Expert Trainer for Idealware, and is faculty for the Nonprofit Technology Network (NTEN). Joshua has also partnered with Whole Whale on a Cybersecurity course for the online learning platform, Udemy and teaches Cybersecurity at Civic Hall in New York City.
In recent years, Joshua has been focusing on cybersecurity in the nonprofit sector, working with at-risk organizations to address digital security challenges and providing cybersecurity training and awareness programs to thousands of nonprofit personnel.
If you would like to speak with Joshua, you can book a time with him here.
Or contact Joshua via:
Email [email protected]
Signal +1 917 747 1154
Public PGP Key