2021 Edition: Best Free 1-Hour Cybersecurity Training Ever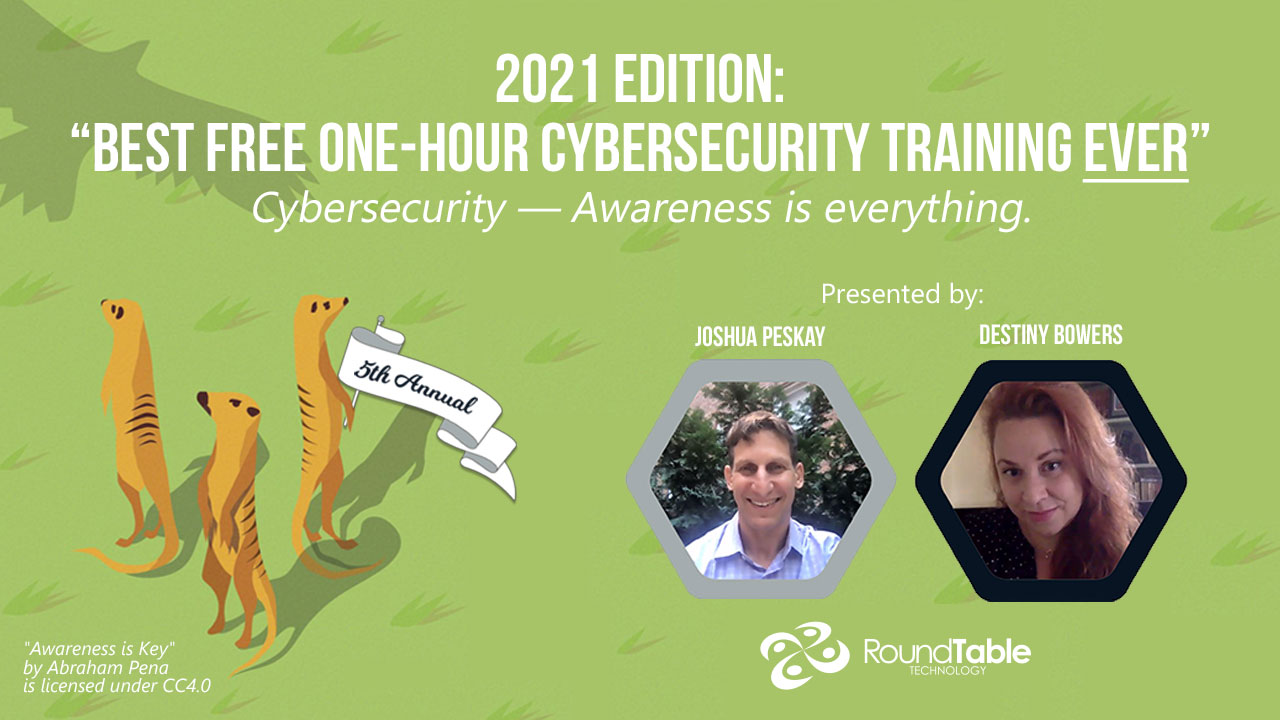 "Abraham Pena" is licensed under CC4.0
The BAD news is that for many people and organizations, cybersecurity seems scary and overwhelming. And now annual cybersecurity training is REQUIRED (at least for New York-based organizations).
The GOOD news is that there are some basic things you can do to train your staff and make yourself and your organization much more secure.
The GREAT news is that, for the fifth year in a row RoundTable Technology conducted a 1-hour cybersecurity awareness training that's targeted to the needs of nonprofit and small business staff AND we're made training available for free here.
Share this video with your colleagues and train your entire staff.
Who Should Watch?
Everyone in your organization should take an hour to watch this video. Today's organizations are far more exposed than most realize. Every day cybercrime incidents have the potential to cost millions and harm organizational reputation. Preparation is one of the best (and only) forms of mitigation. Further, providing your staff with annual cybersecurity training is now a requirement for compliance with the New York SHIELD Act.
Access the Training by Completing the Form Below:
Important! We hate spam as much (or more!) than you and promise to NEVER rent, share, or abuse your e-mail address and contact information in any way.
Presenters: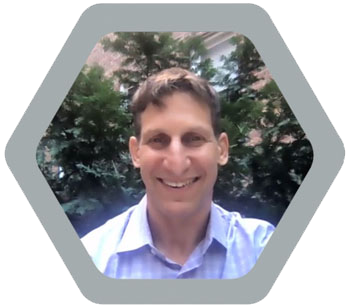 Joshua Peskay
Joshua Peskay is the Vice President of Technology Strategy at RoundTable Technology and an accomplished technology leader with more than two decades of experience leading technology change for over a thousand New York City nonprofit organizations. Joshua has a proven track-record for ​planning, implementing and supporting a wide range of successful technology solutions for nonprofits. Joshua is committed to helping organizations sort through the rapid pace of technological change to select the best products and services available and use them effectively.
In recent years, Joshua has been focusing on cybersecurity in the nonprofit sector, working with at-risk organizations to address digital security challenges and providing cybersecurity training and awareness programs to thousands of nonprofit personnel.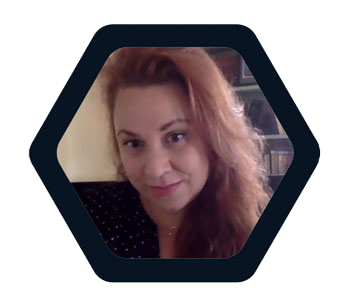 Destiny Bowers
Destiny Bowers is RoundTable's Director of Cloud Solutions. If your organization looking to go Google, bounce to Box, move to Microsoft or dabble in Dropbox, Destiny is our expert. She can help you navigate your path to the cloud: from planning to migration to training and optimization. Destiny is also a member of our Cybersecurity and Project Management Teams, making her a rare IT triple threat that can handle the technology, the security and the people. With two decades of IT experience across a wide range of projects and platforms, she's helped organizations large and small, nonprofit and for-profit, cloud-loving and cloud-phobic to select and implement technology that helps them succeed.