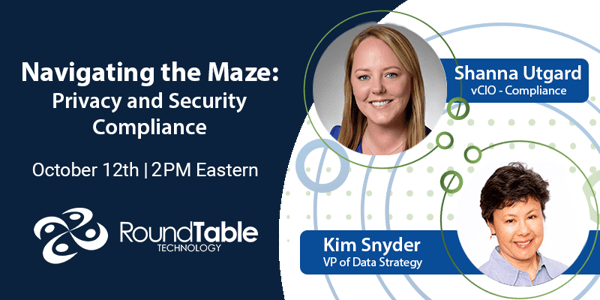 Navigating the Maze
Privacy and Security Compliance
What it's all about
Nonprofit organizations face unique challenges around data privacy and cybersecurity compliance. Navigating the maze of ever-changing regulations can feel overwhelming, but the right knowledge and insights makes maintaining compliance more manageable.

Join RoundTable Technology for an informative webinar where Shanna Utgard, our vCIO of Compliance, and Kim Snyder, our VP of Data Strategy, will draw from their extensive nonprofit experience to break down common compliance regulations. Shanna and Kim can offer practical guidance on today's evolving privacy and security compliance landscape within the United States.

Key topics that will be covered include:
The most common privacy and security compliance requirements for nonprofits
The compliance acronym soup - GRC, SHIELD, HIPAA, PCI, oh my!
Your PCI obligations (even if you use an external vendor to process donations)
The states that offer protection from lawsuits around data breaches
Ways you can leverage technology to streamline your compliance processes
The continuous compliance approach that can help you stay audit-ready and reduce the burden on your organization
Whether you hold an executive role, serve on a board, work in IT, or are involved in compliance management, you won't want to miss this opportunity to gain valuable insights and practical strategies from experts in the field of data privacy and cybersecurity compliance.

Register now to secure your spot!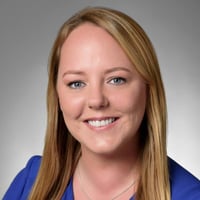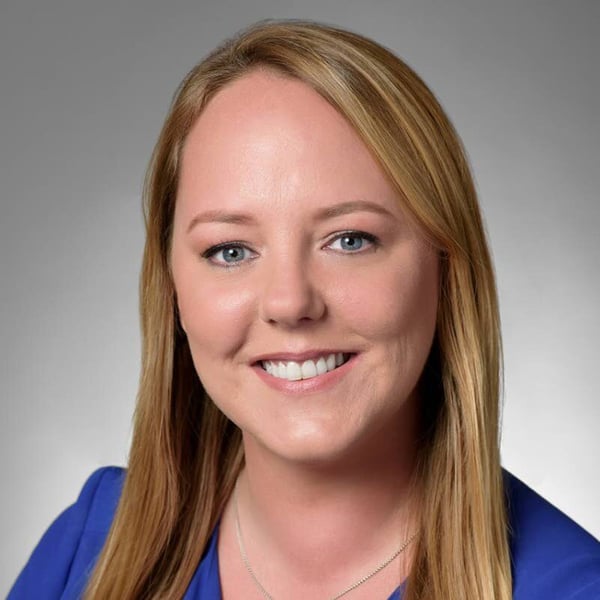 Shanna Utgard
Cybersecurity & Compliance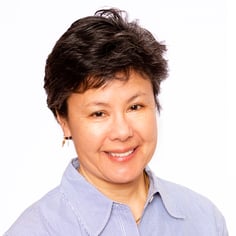 Kim Snyder
VP of Data Strategy