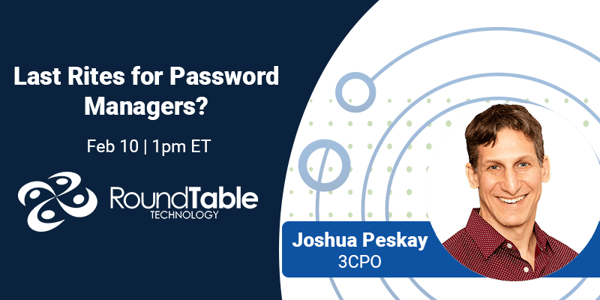 Last Rites for Password Managers?
Fill out the form below to access the webinar
What it's all about
RoundTable's cybersecurity lead, Joshua Peskay, talks about the recent LastPass breach and its implications for RoundTable, RoundTable's customers and Password Managers more broadly.

We will be discussing:
- An update from RoundTable and response on LastPass Breach
- A discussion and our viewpoint on password managers in general
- Next steps for RoundTable Technology & its customers
- Q&A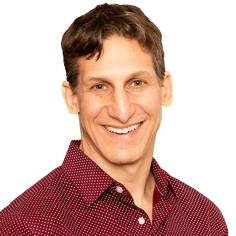 Joshua Peskay
Joshua is usually one of the first people new clients of RoundTable meet. And this explains why so many of them go on to enjoy a long and profitable partnership with us. Friendly and enthusiastic, Joshua has been helping non-profit organizations get more out of their technology since the 1990s. Over the last three decades, he's helped thousands of nonprofits meet their goals and help people. He loves helping organizations think more strategically about their tech and make smart decisions.