Our Team
Here at Round Table Technology, we are passionate about IT. We know the power that tech has to change lives, especially when it's put to use helping nonprofits and small businesses achieve their missions. We come to work each day with one aim: to help organizations like yours to overcome any technology challenges you face. We want to get your IT working for you, streamline it and enhance it so that you get to do the job you love more efficiently and help the people you serve.
This means we only take on people of passion who are committed to giving you the best service and solutions you can imagine. So, if you're ready, let's meet the team, each of them exceptional in their own way.
All of the people who work at RoundTable Technology are exceptional in their own way.
---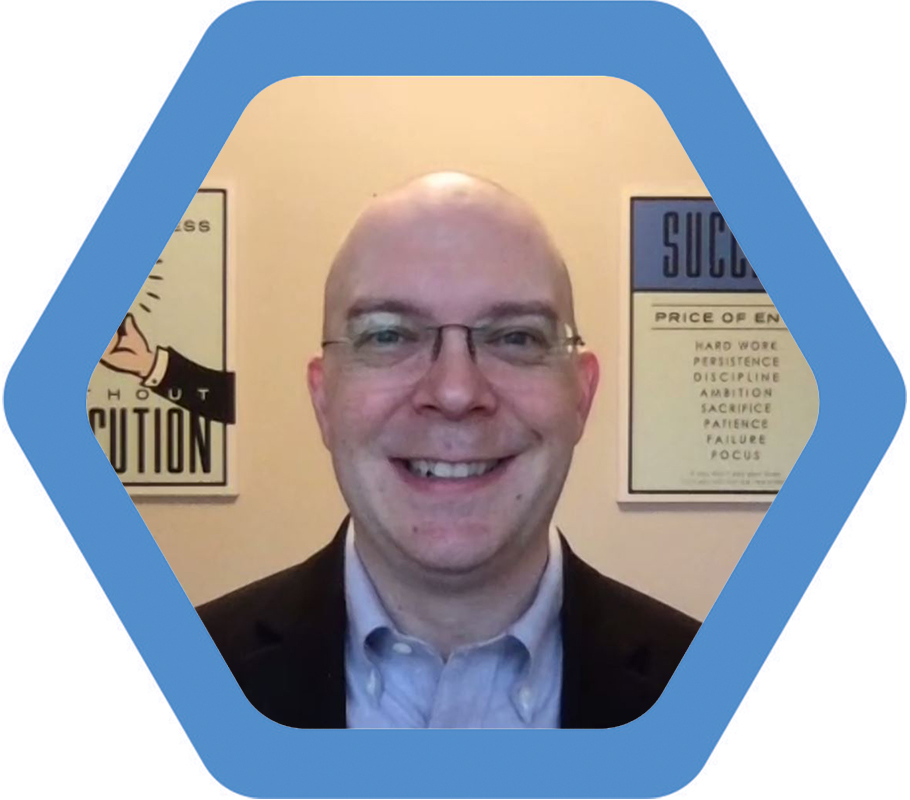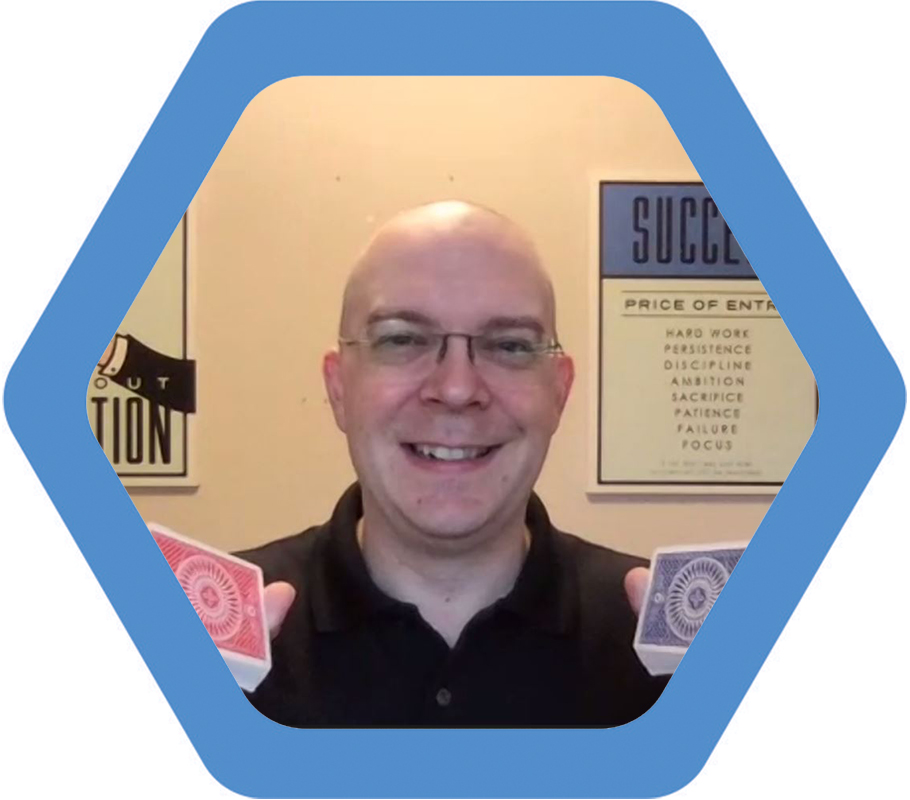 Evan Desjardins
CEO
Evan is the inspirational leader here at RoundTable and keeps a keen eye on the business side of things. A Steve Jobs-like visionary when it comes to technology, he is on a mission to bring enterprise level technology services to nonprofits and businesses to help them achieve their missions. Evan's greatest skill is to amplify talent, getting great people to work together and achieve truly incredible things. He's one person you want leading your team and with him at the helm you can expect great things ahead.
As founder and CEO of RoundTable Technology, Evan Desjardins operates with the objective of bringing enterprise-level technology services to mission-based organizations so they can worry less about technology and focus on their missions and impact. An industry leader when it came to embracing cloud-based technology early, Evan – when he started his business – rejected the traditional "bill-by-the-hour" service model that preyed on equipment breaking. He focused instead on solving problems collaboratively, putting talented people to work doing what they do best, operating with full transparency between RoundTable and its clients in order to build long-term relationships (many of which now span decades).
Evan's work ethic and moral code were inspired early in his childhood, as he was introduced to motivational speaker Zig Ziglar by his father at the age of 12. Zig's philosophy of "You can have everything in life you want, if you will just help enough other people get what they want" became one of the foundational principles by which Evan operates. Not long after, his knack for working with computers deemed him "the computer guy" at his high school, and when he dropped out of college (for a girl, of course), he found himself working for a Maine-based help desk and mostly providing remote services to customers in New York. It was there that he fell in love with helping people solve their technology problems. The idea of high-paying, remote, phone-based jobs in Maine for organizations in New York stuck with him, and while working as a network architect for a technology consulting firm, he brought in significant revenue by launching services to clients in New York City and creating relationships with several nonprofits there. Also pivotal to his career, it was at this firm that he experienced first-hand that not everyone carried the moral code with which he operated, and he eventually left to create his own business from scratch, vowing to never mistreat his future employees and clients in the ways he'd experienced and witnessed.
The IT Kings, Inc., as RoundTable was called then, endured a stressful beginning as Evan worked feverishly (and often alone) to generate a client base from the ground up, but a phone call from New York changed everything. The IT director of the Fund for the City of New York – the nonprofit connection he'd made previously, which partners with nonprofits and government agencies in the city – needed a new service provider, and from there, business boomed. A few years later, when the Fund was looking for a new home for their IT services business, their first phone call was to Evan. Evan stepped up, renamed his company to the inclusive and collaborative name RoundTable Technology and fully embraced supporting clients from the nonprofit sector of New York City.
Eight years later, RoundTable Technology employs more than 25 staff members and consultants and provides services to hundreds of small businesses and nonprofits, with operations in Dallas, New York City and Maine. The business was named one of the world's premier managed services providers on the prestigious 2019 annual Channel Futures MSP 501 rankings and has since ranked in the top 25 overall in the Global Ranking of 501 of the world's best technology services providers multiple years in a row.
Evan has also cowritten two books, was one of the first 10 Ziglar Legacy Certified Trainers and Coaches, and currently enjoys working with other MSP owners to have success with their businesses. RoundTable Technology, under Evan's leadership, is now applying their passion for the nonprofit space to developing a community for nonprofit organizations to focus on technology excellence, called RoundTable Square.
Evan and his wife, Crystal (the girl from college), live in Dallas with their three children, Mya, Eva and Leo. When he succeeds in delegating and finds downtime, he loves reading fiction, volunteering at his church, putting together the LEGO sets of his childhood dreams and exploring the coast of Maine with his family.
Founded in 2010, RoundTable Technology brings premier technology services to nonprofit organizations and mission-focused small businesses in New York, Maine and Texas. Founder and CEO Evan Desjardins bases his business's mission on Zig Ziglar's famous words "You can have everything in life you want, if you will just help enough other people get what they want." With this in mind, he ditched the idea of "bill-by-the-hour" for technology services that only preyed on equipment failing and, instead, focused on using the collaborative talents of employees and cloud-based services to provide technology excellence to organizations that would otherwise not be able to afford, implement or sustain a high level of technology service.
RoundTable's humble beginnings took root in 2010 when Evan, who freely admits his temper can sometimes get the better of him, literally threw his phone at his soon-to-be-former boss, vowing to start his own company that would operate with total integrity at all times and would never mistreat its customers or employees in the ways he'd experienced. Within the IT service provider space, Evan was way ahead of the curve when it came to cloud-based technology, insisting from its inception that the business model for his new venture would NOT depend on revenue from traditional maintenance contracts covering on-site infrastructure, but would focus on true value-add for revenue, helping small businesses and nonprofits take advantage of what was, to them, perplexing and scary cloud technology. Evan was confident that cloud services were the future and were also the best way to achieve his vision of bringing enterprise-level services to SMBs and nonprofits. Evan drew from experience at the start of his career working for a Maine-based help desk servicing clients in New York and expanded into providing even more managed services remotely, while also partnering with local IT companies as a cloud strategist/consultant.
Known then as The IT Kings, Inc., the one-man operation endured a slow start. Eventually, though, the business gained clout and recognition after taking on services for the Fund for the City of New York, which eventually led to its renaming, rebranding and renewed focus on the mission of helping people. The Fund for the City of New York had, almost by accident, built a nearly $1 million managed services business serving nonprofit organizations and was looking for someone to adopt this client base, but wanted to ensure that the quality and value of the service would not only be sustained, but improved. That the Fund entrusted Evan with this responsibility was due to the relationship formed over many years between Evan and the Fund, a testament to his skills in relationship-building, his work ethic and his unimpeachable integrity.
RoundTable nurtures a diverse and inclusive work environment, optimizing the talents of its employees and not just welcoming, but actively seeking, thoughts and ideas from different perspectives. Understanding that they exist not to serve technology but to help people solve meaningful problems, RoundTable relentlessly focuses on continuous improvement and customer service. This focus has helped lead to decades-long relationships with clients, partners and colleagues. Evan no longer works alone, and he employs more than 25 others who are as passionate as their leader; whenever two or more are gathered (whether seated at a round table or not), the time is usually spent brainstorming how to better serve their clients.
RoundTable has achieved annual growth since its founding, and in 2019, RoundTable Technology was named one of the world's premier managed services providers on the prestigious annual Channel Futures MSP 501. It has now ranked in the top 25 of the world's best technology services providers multiple years in a row.
---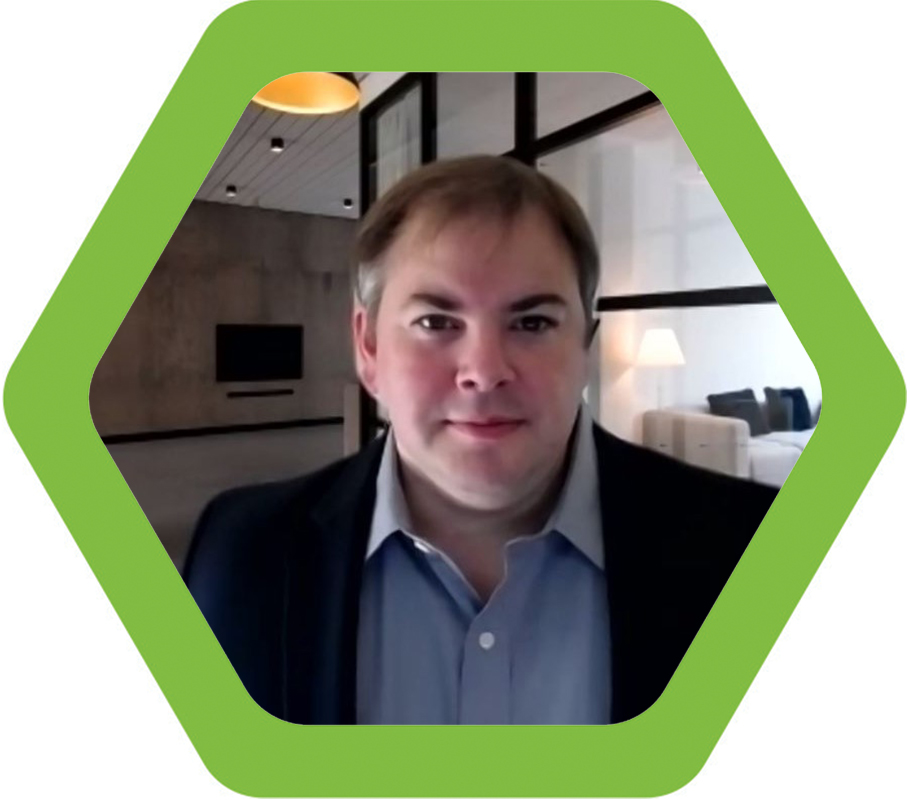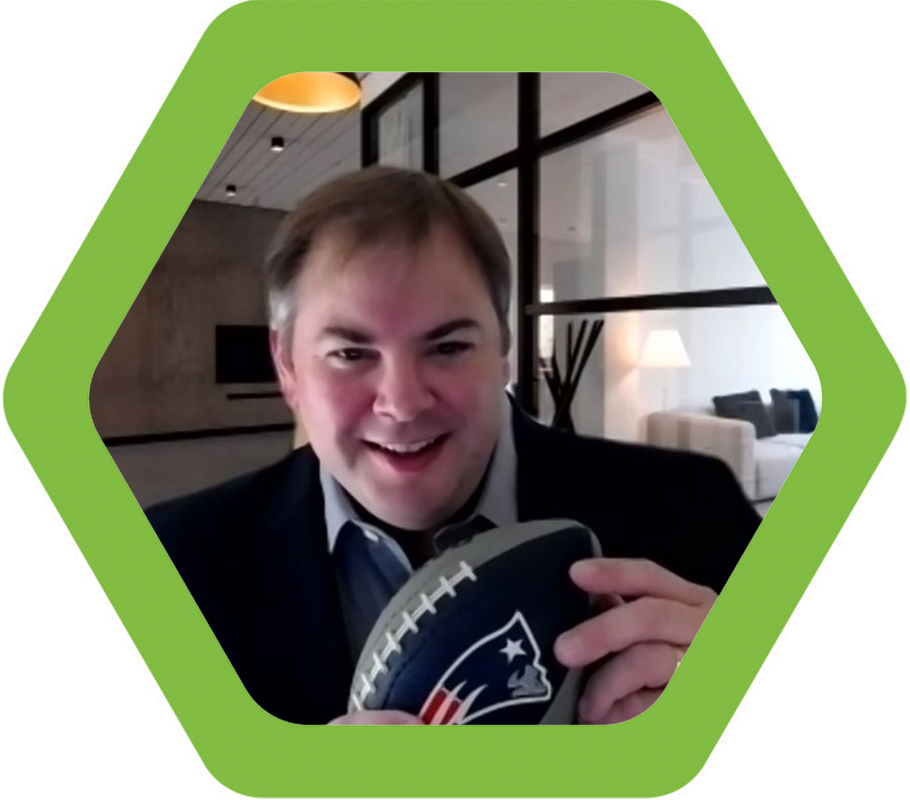 Derek New
President
Derek is a seasoned IT Professional with extensive experience in information technology management, projects and engineering roles. As RoundTable's President, Derek is responsible for aligning our teams, our people and our systems to ensure our customers are consistently delighted with RoundTable services.
---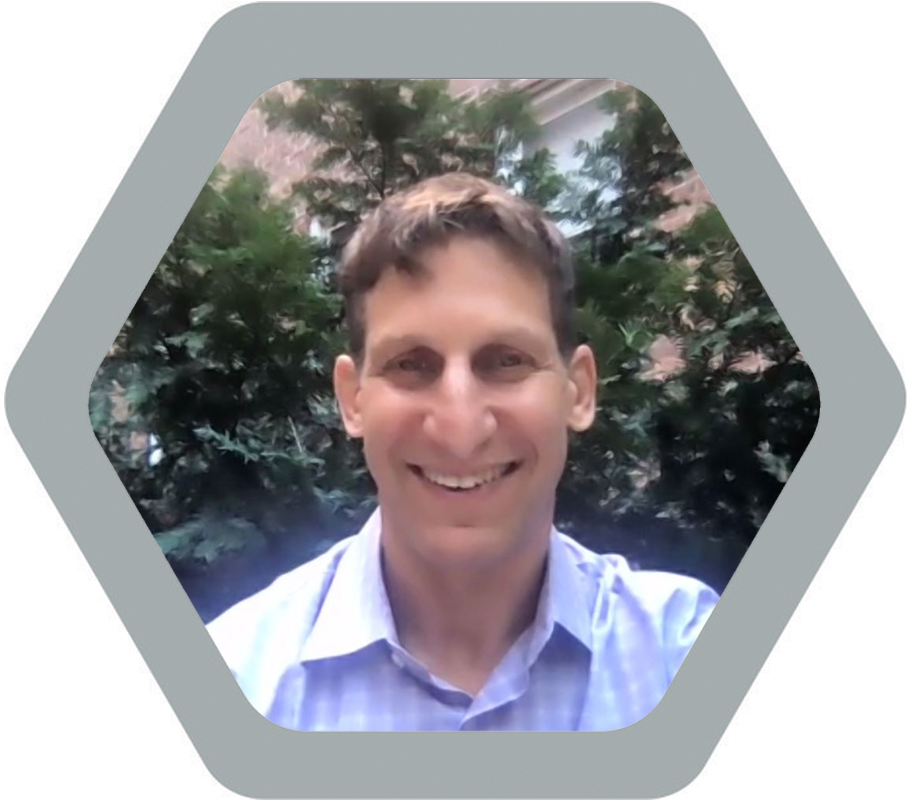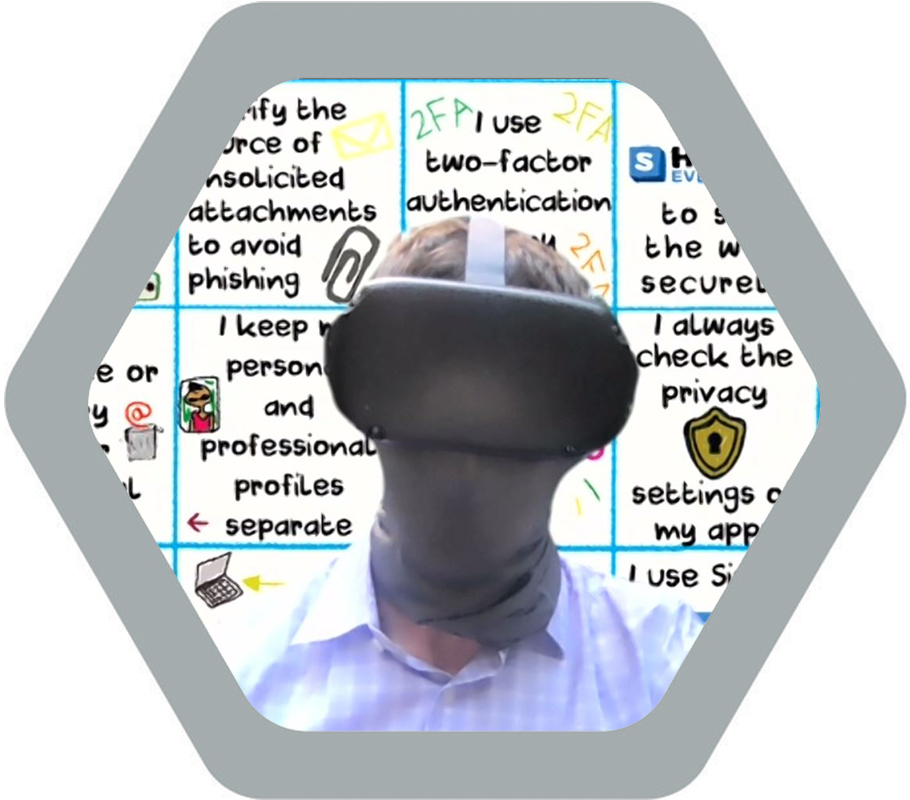 Joshua Peskay
Professional Services
vCIO/Cybersecurity
Joshua is usually one of the first people new clients of RoundTable meet. And this explains why so many of them go on to enjoy a long and profitable partnership with us. Friendly and enthusiastic, Joshua has been helping non-profit organizations get more out of their technology since the 1990s. Over the last three decades, he's helped thousands of nonprofits meet their goals and help people. He loves helping organizations think more strategically about their tech and make smart decisions.
---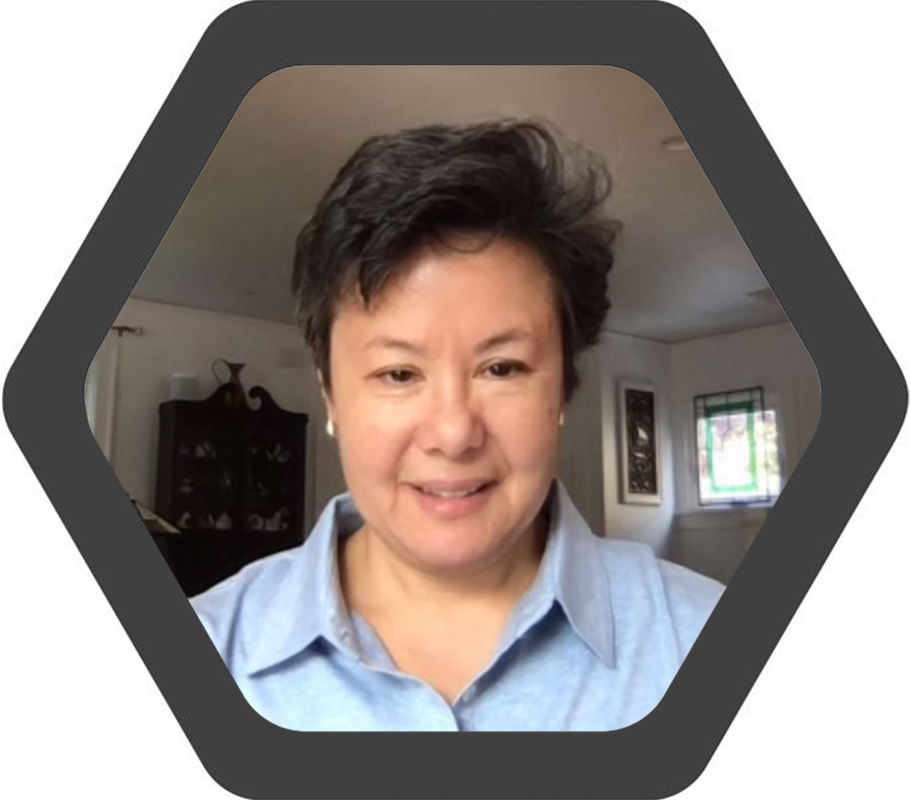 Kim Snyder, PMP, CIPP/US
VP of Data Strategy
RoundTable Technology is dedicated to creating a roadmap for companies to succeed through technology. Kim fits right in with over 20 years of experience with data systems, business analysis and change management, not to mention accolades as an Agile Coach, a certified PMP (Project Management Professional) and a ACP (Agile Certified Professional). Kim has recently completed the CIPP/US certification as an Information Privacy Professional.
Kim is definitely a people person. She's all about communication and she acts as the conscience of the company, making sure we complete projects, meet deadlines and exceed the expectations of our customers each and every time. More About Me
Schedule an appointment with me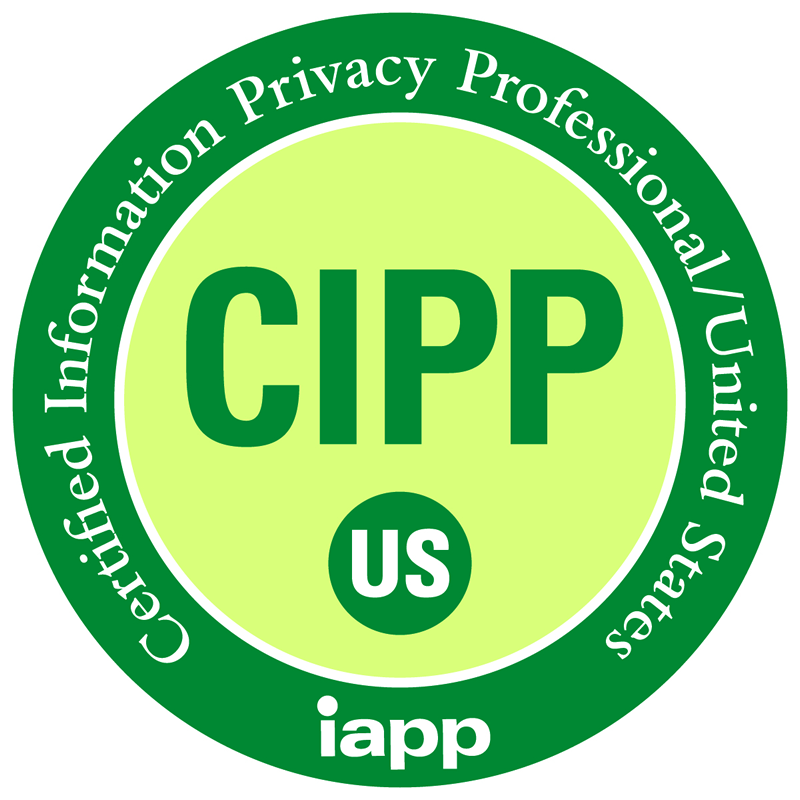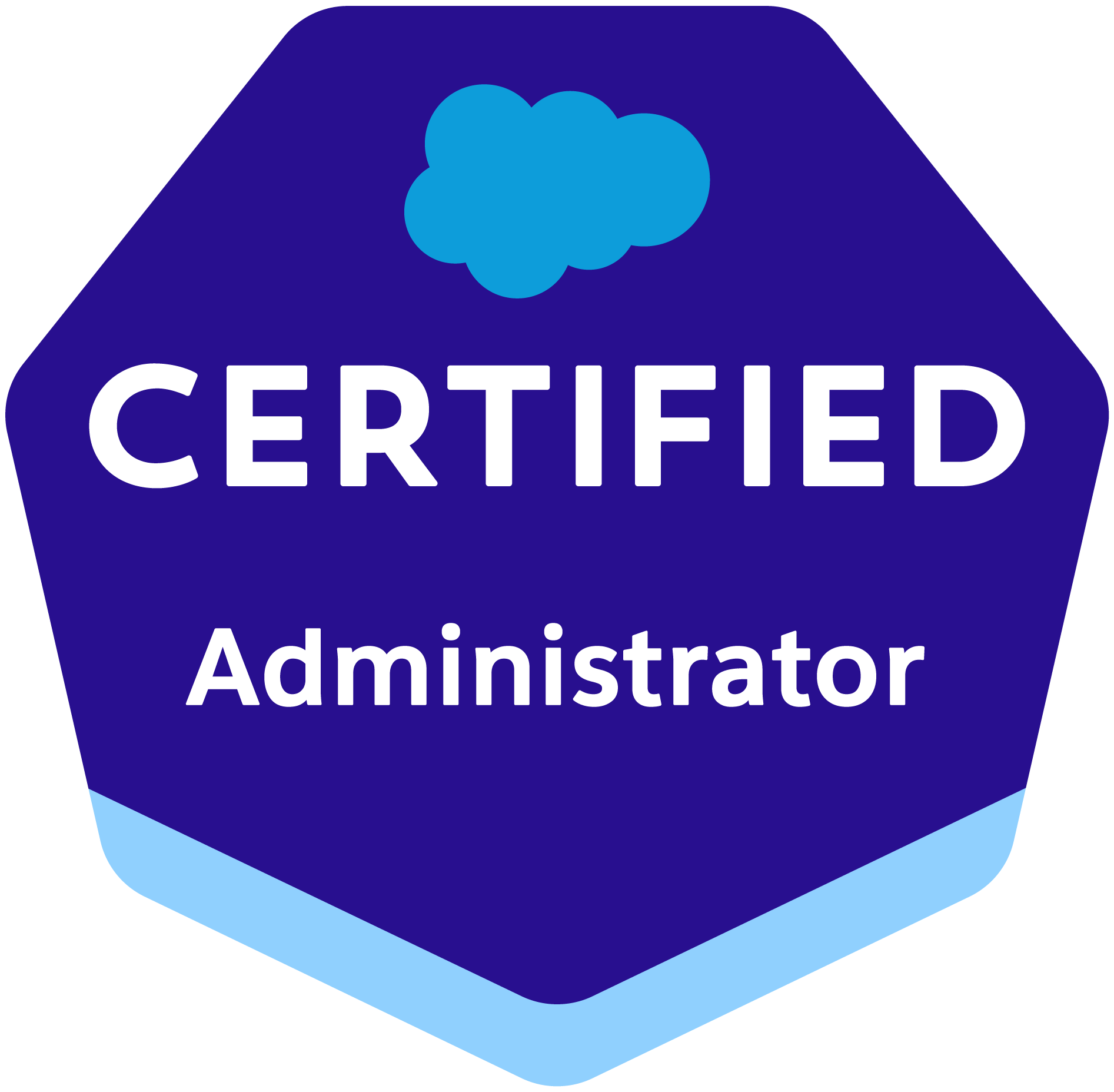 ---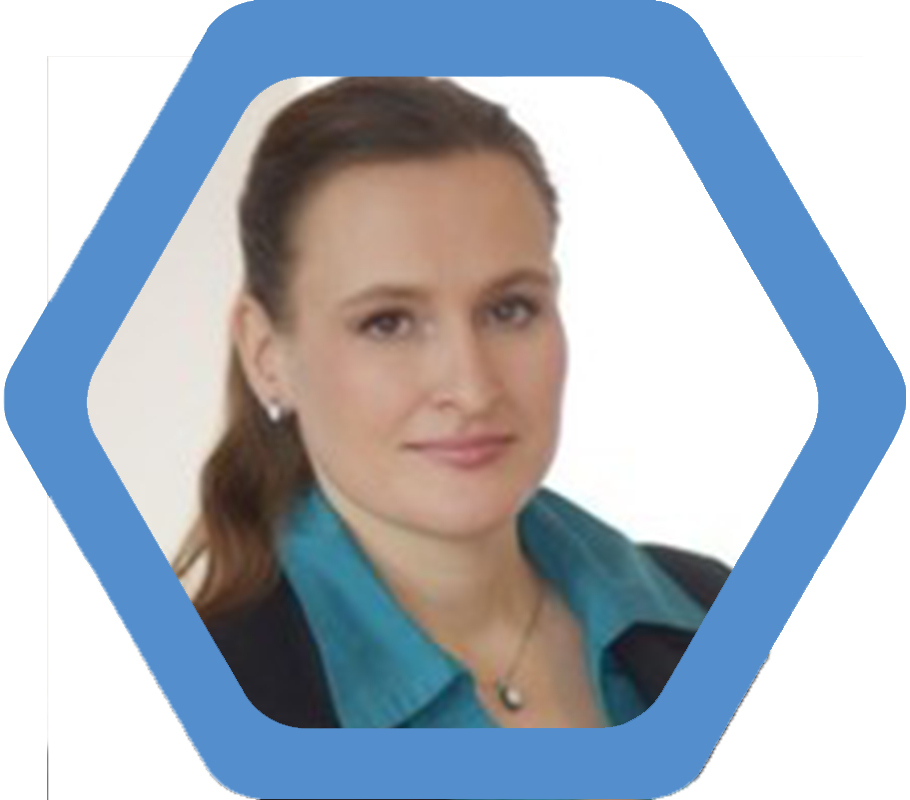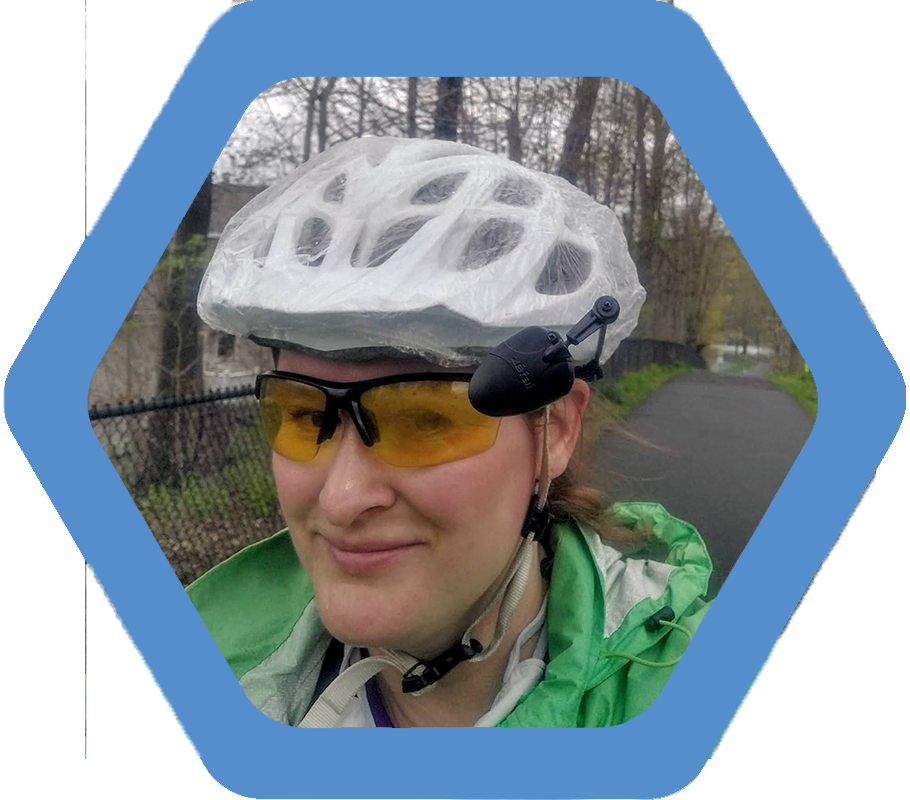 Laura Willis
VP of Business Development
Laura has decades of experience working with local and national nonprofits, helping to develop project scopes and outsourcing partnerships to provide technical and management assistance to improve operations and build organizational capacity. Additionally, she has extensive experience creating and executing sales and marketing strategies in the nonprofit sector. Laura takes a client-centric approach to business development, and since 2001 has only worked with nonprofit organizations, showing her passion and commitment to the sector. Laura serves on the board of the Association of Nonprofit Specialists, a volunteer-run educational organization that builds collaboration, capacity and community among consultants, professional service providers, and the nonprofits they serve.
In her spare time, Laura also runs Gotham Bike Tours with her husband and son, promoting transit-accessible bicycle travel in the Northeast.
---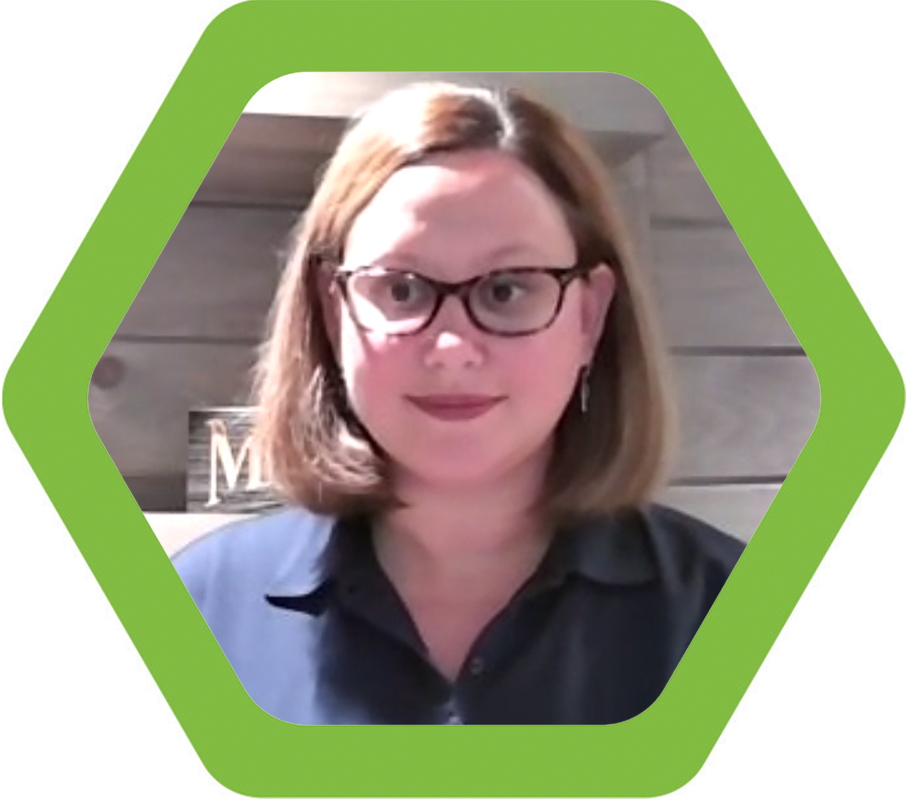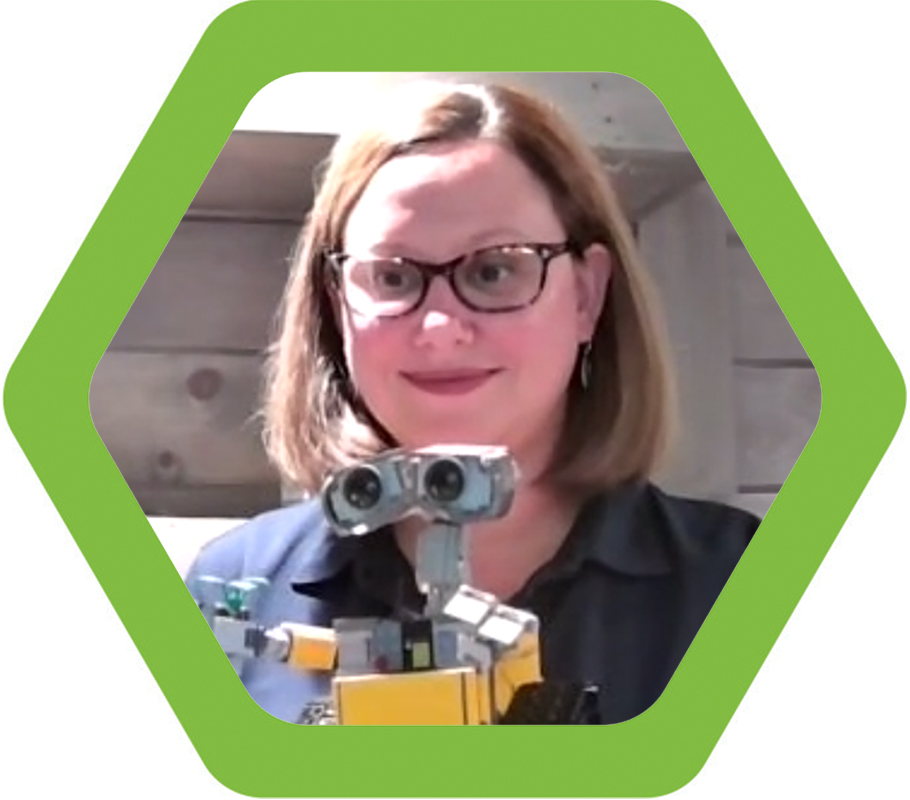 Heather Troidl
Director of Support Services
Heather brings 20 years of experience in a variety of IT roles including business analysis, project management, product management, testing, and release management. Throughout her career, she has worked at both large-scale levels and at small business levels delivering technology solutions. Heather is a BVOP certified Project Manager and enjoys helping customers plan for success. Heather is originally from Buffalo, NY and has lived in Maine for 12 years. In her free time she enjoys kayaking and being in the Maine outdoors with her family.
---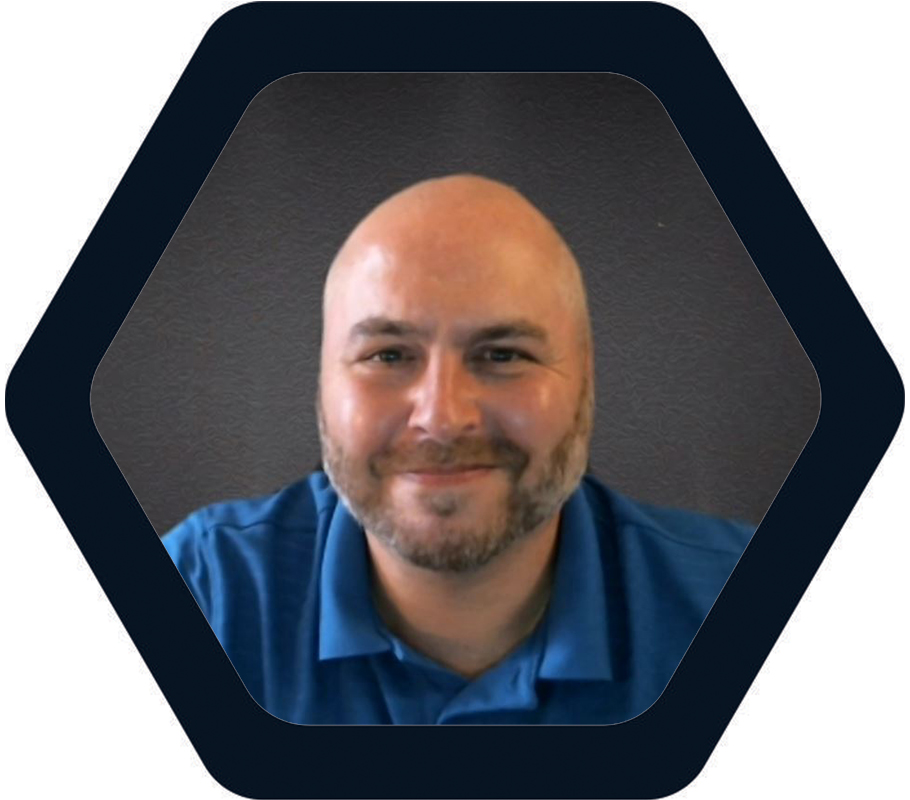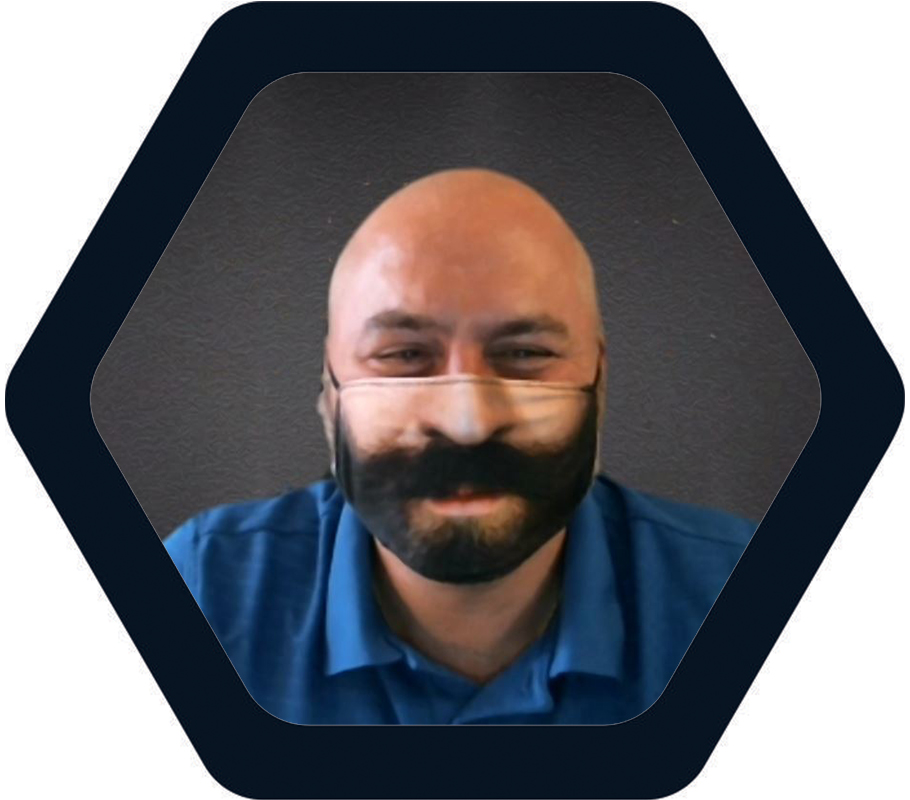 Christian Breau
Concierge
Director of Professional Services & Customer Success
Christian is like the flight traffic controller here at RoundTable and his job can be just as stressful. He spends his days handling dozens (sometimes hundreds) of requests that come into our office, and he makes sure they go to the right person each and every time. This can be a thankless job, but it's a vital one and Christian carries it out flawlessly. Without him, the office would be a disaster area. More About Me
---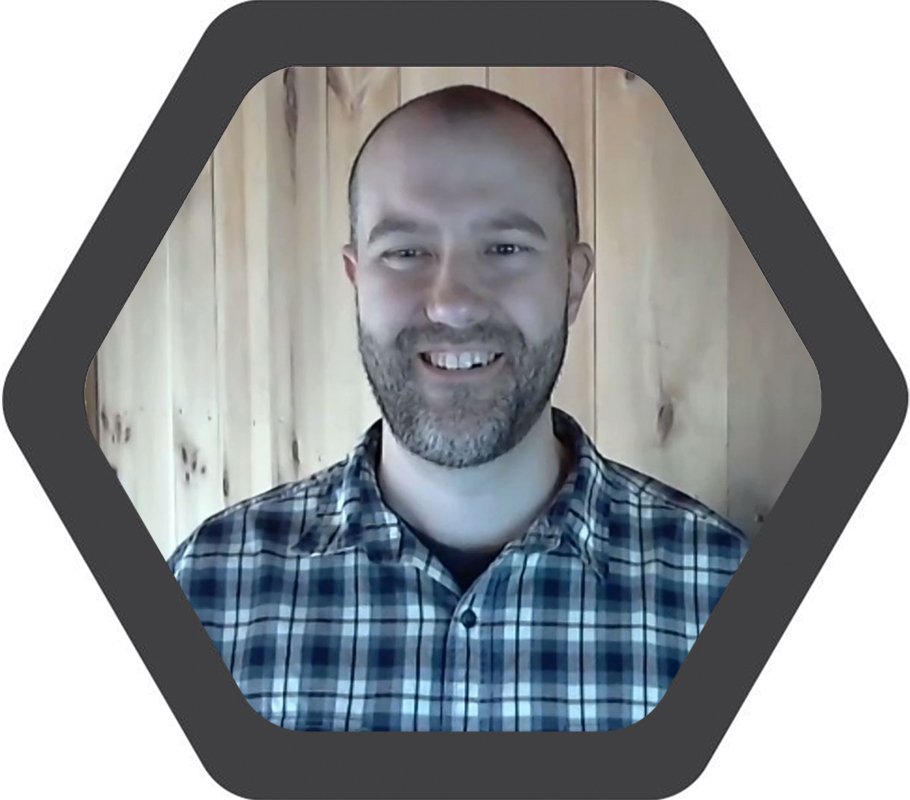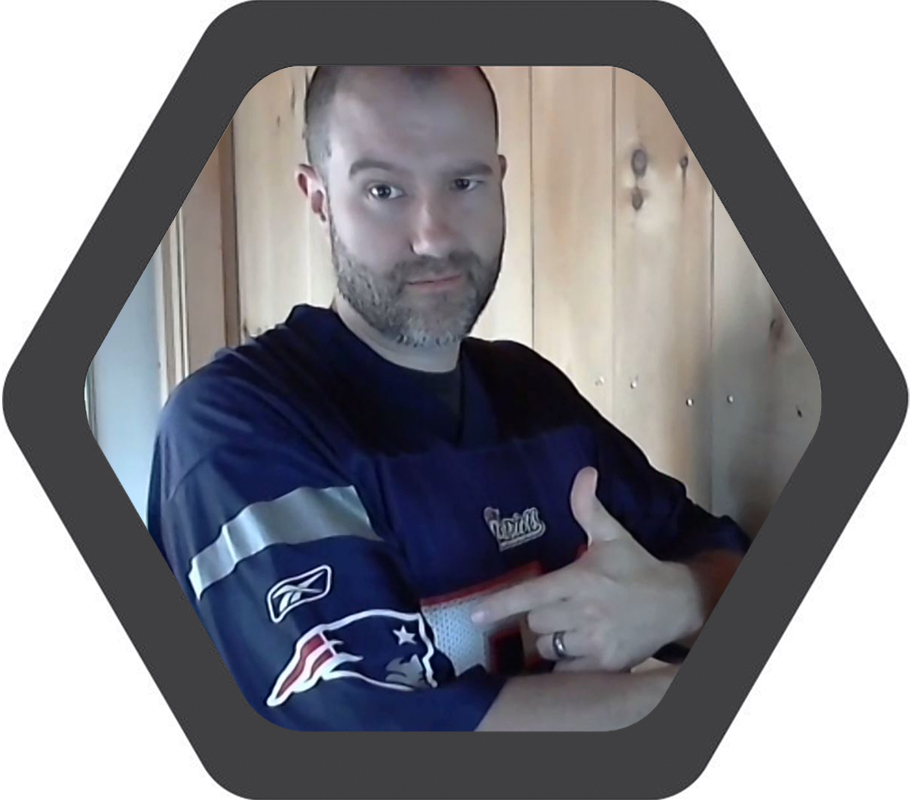 Israel Roy
Senior Escalation Engineer / Team Lead
Israel started his career in IT Support about 10 years ago after graduating from college. The rewarding feeling of solving problems and helping others has kept him in the field since. When not tied to a computer he enjoys the rural lifestyle in Maine with his family. He's also a rabid New England sports fan. More About Me
---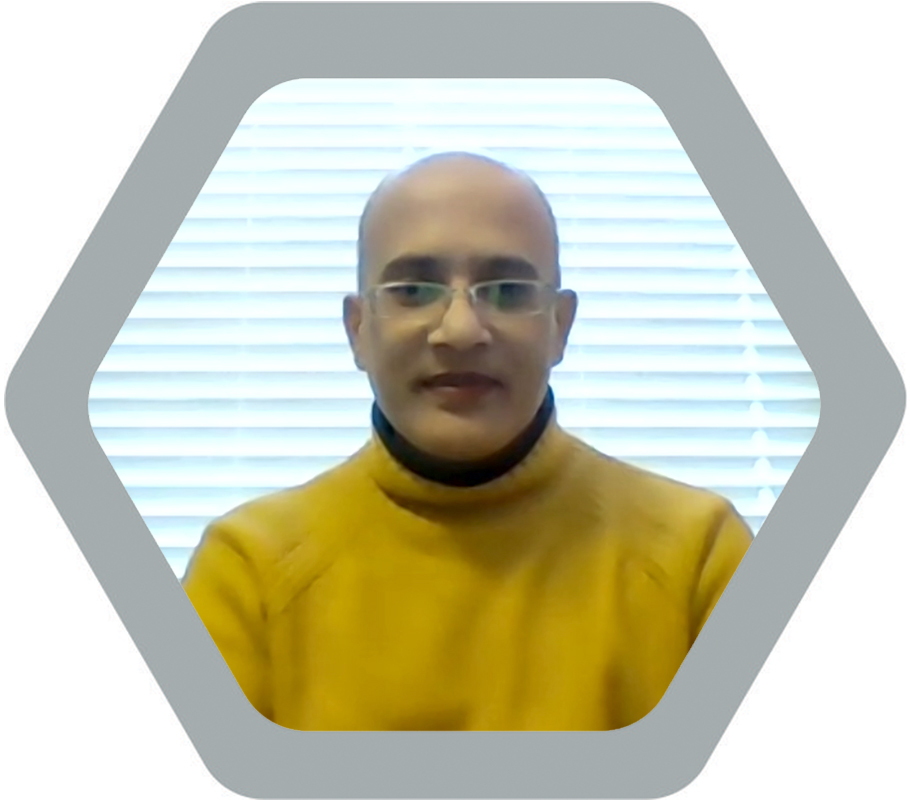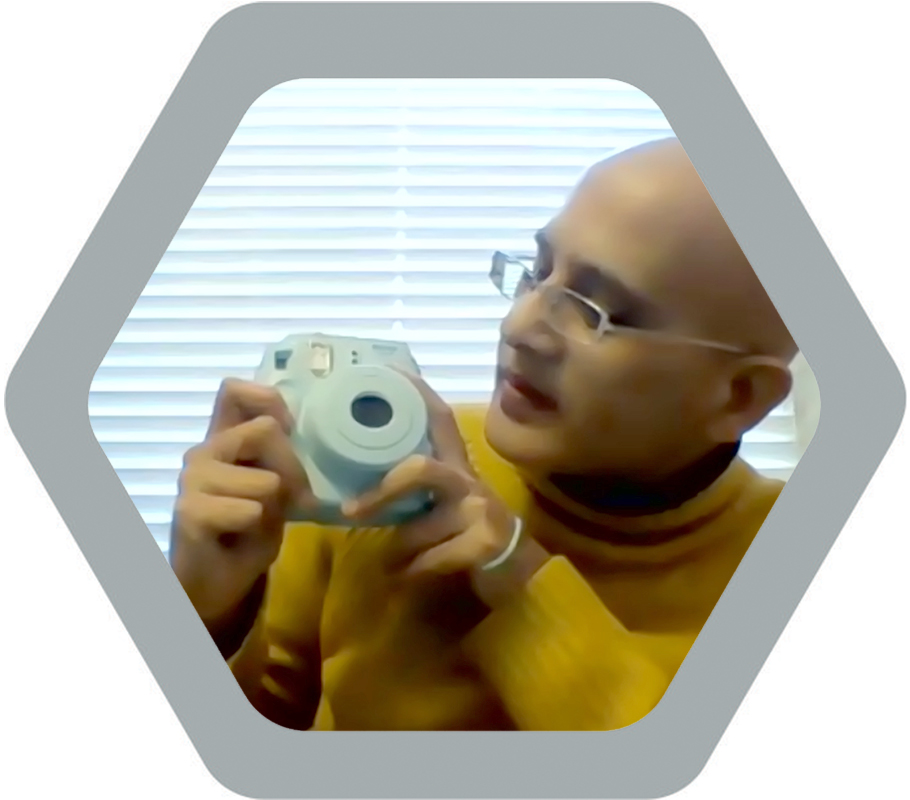 Anique Alam
Support Services
Senior Engineer
Anique brings over 20 years of experience in implementing, optimizing and supporting organization-wide technology systems. He has worked in multiple industries, and is comfortable implementing global-scale solutions. He takes special pride in implementing technologies that lead organizations to breakthroughs in performance and overall improvement. Anique has been a people-person from his very early days when he worked in social services. He places a high value on effective communications and is a firm believer in "no news is not good news but it is miscommunication." When he is not solving technology problems, Anique is an avid reader, tennis player and keyboardist.
---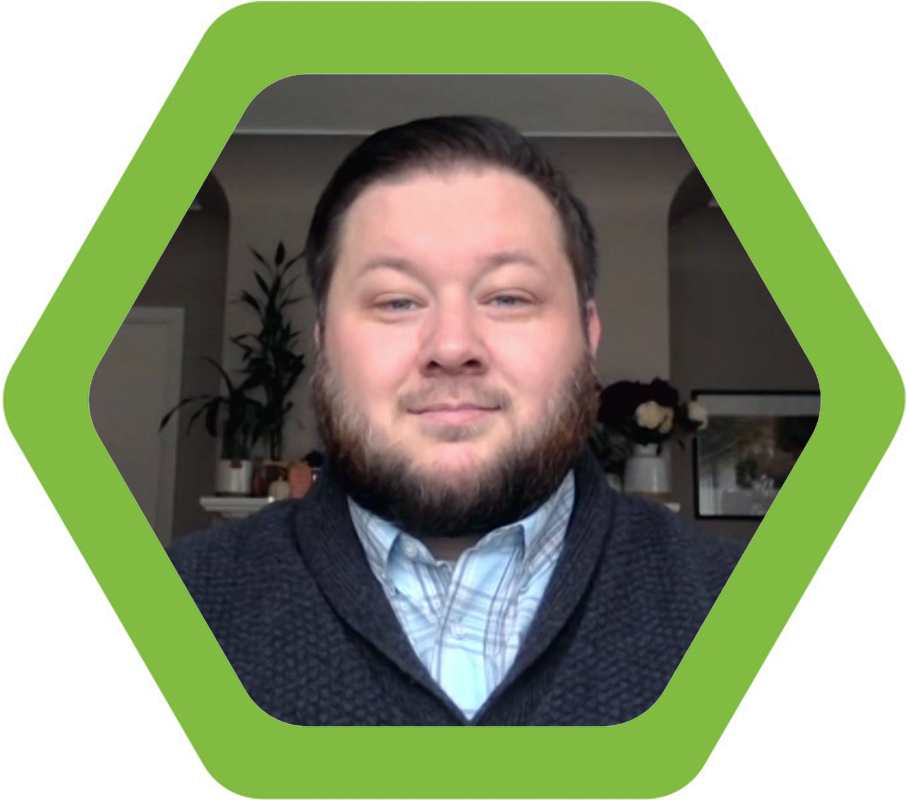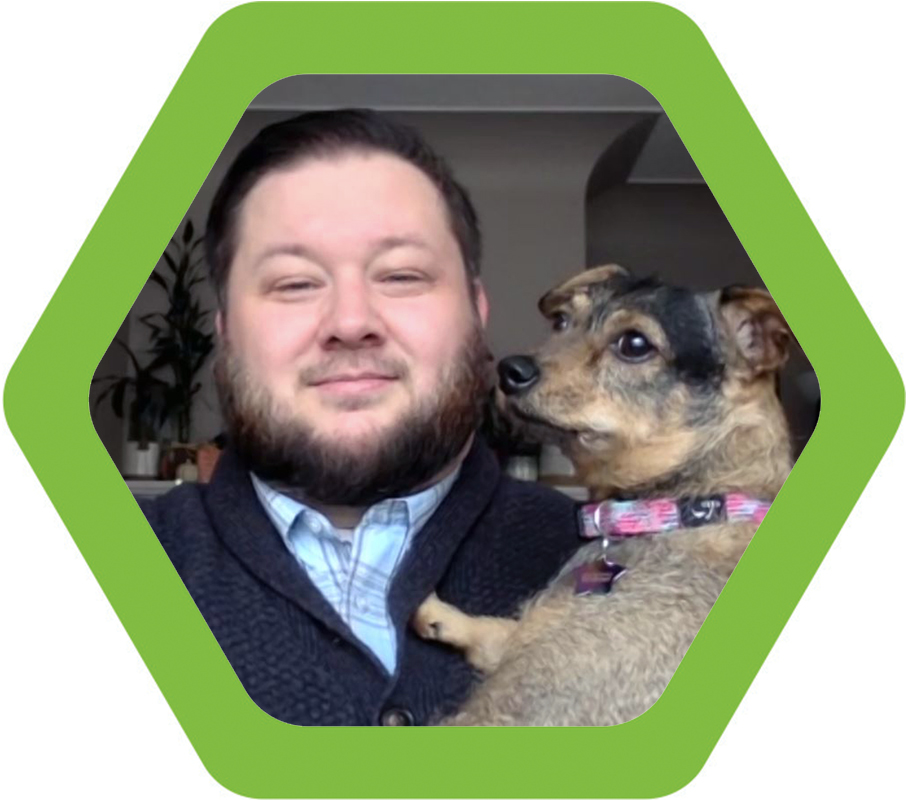 Anthony Collins
Support Services
Field Engineer
Anthony has been working with IT since he was a teenager, fixing computers for friends and family. He first started working in the IT field as a Tier-1 Support Technician while he was in college and has been working in the field for over seven years now. During that time he developed his skills from a Tier-1 level up to Jr. Engineering. He's always happy to help whether it's remotely or onsite.More About Me
---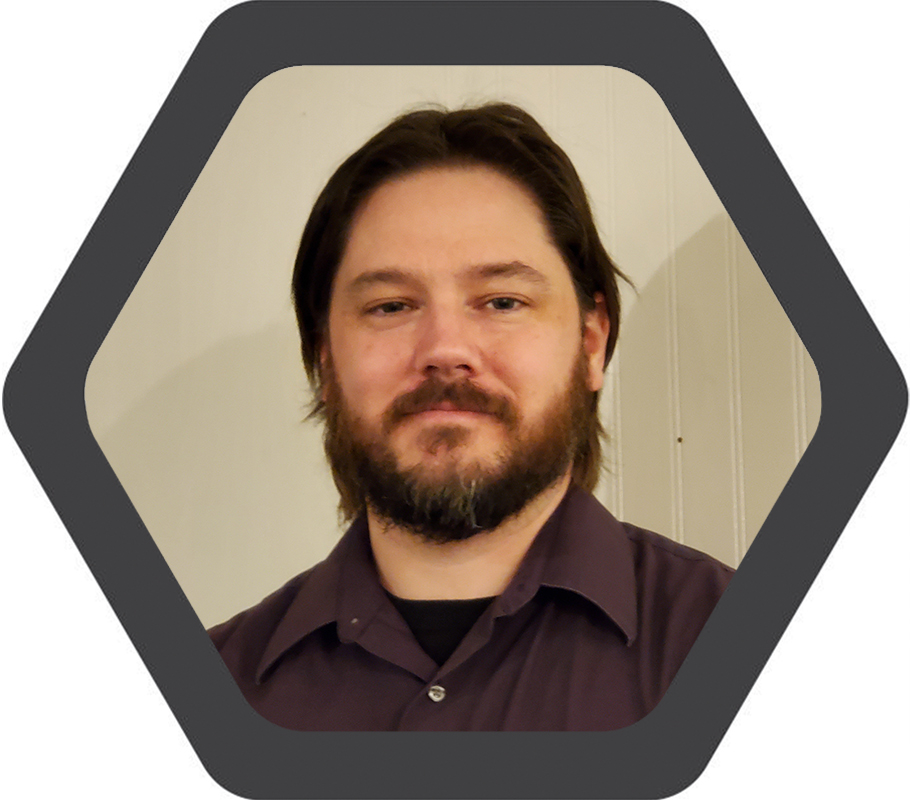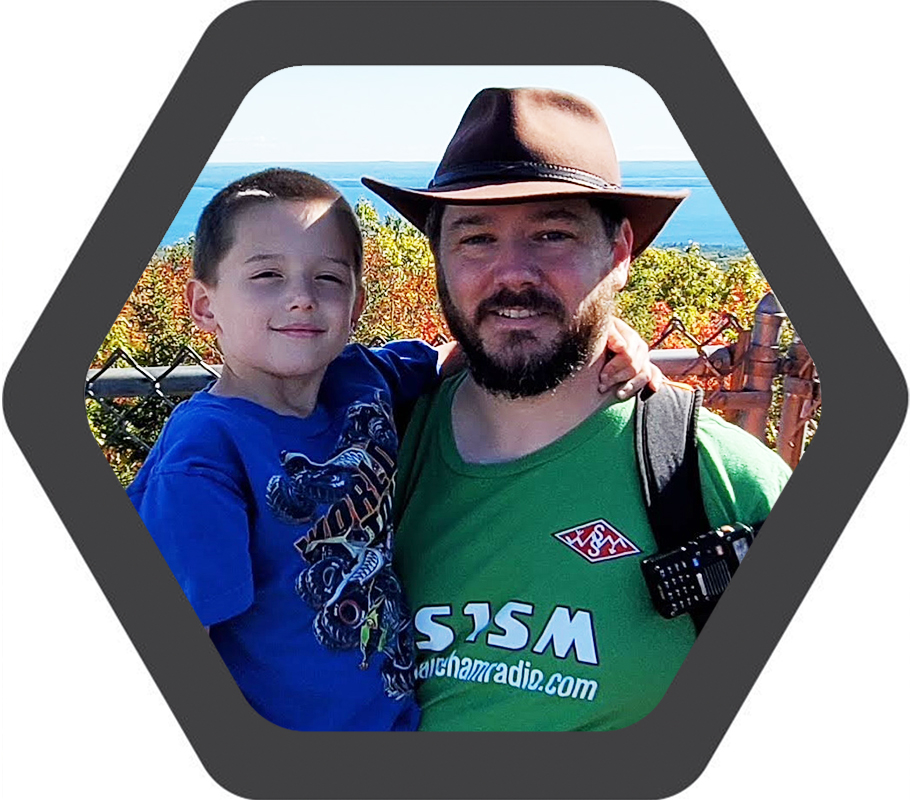 Brad Brown
Support Services
Senior Engineer
Brad has over 15 years of professional experience making technology work efficiently for its users. He is passionate about solving problems for people, and teaching others how to do so. He is both an avid hobbyist and tinkerer. Since childhood, he has learned by doing and loves sharing his knowledge of how things work with others. When not fixing technology problems, Brad enjoys amateur radio and sharing the gifts of the great outdoors with his Cub Scout den.
---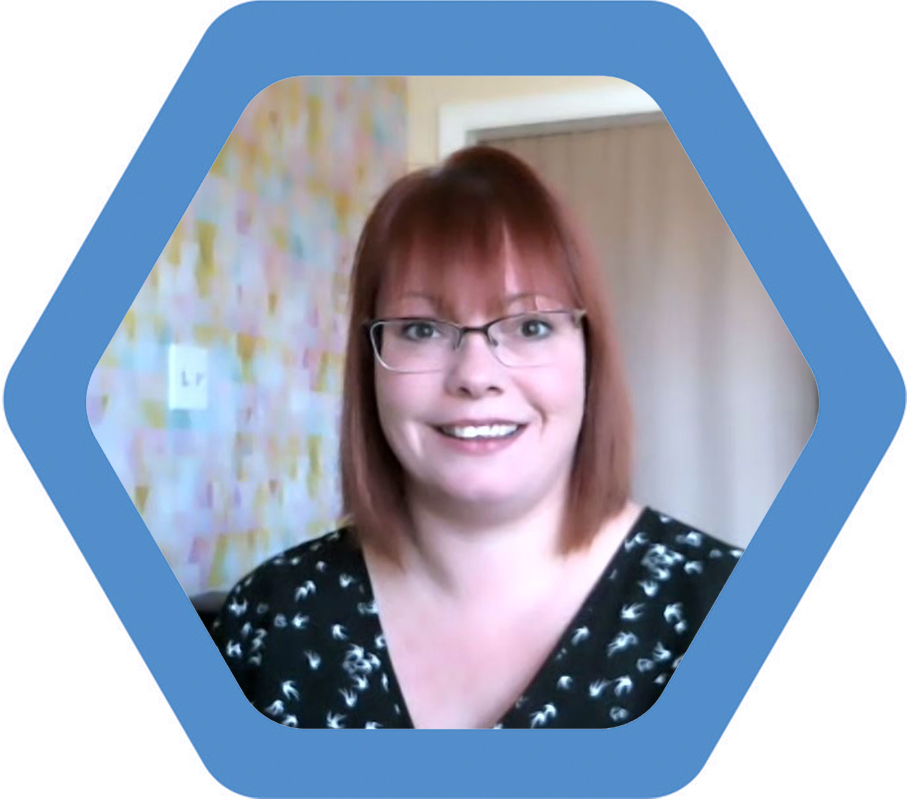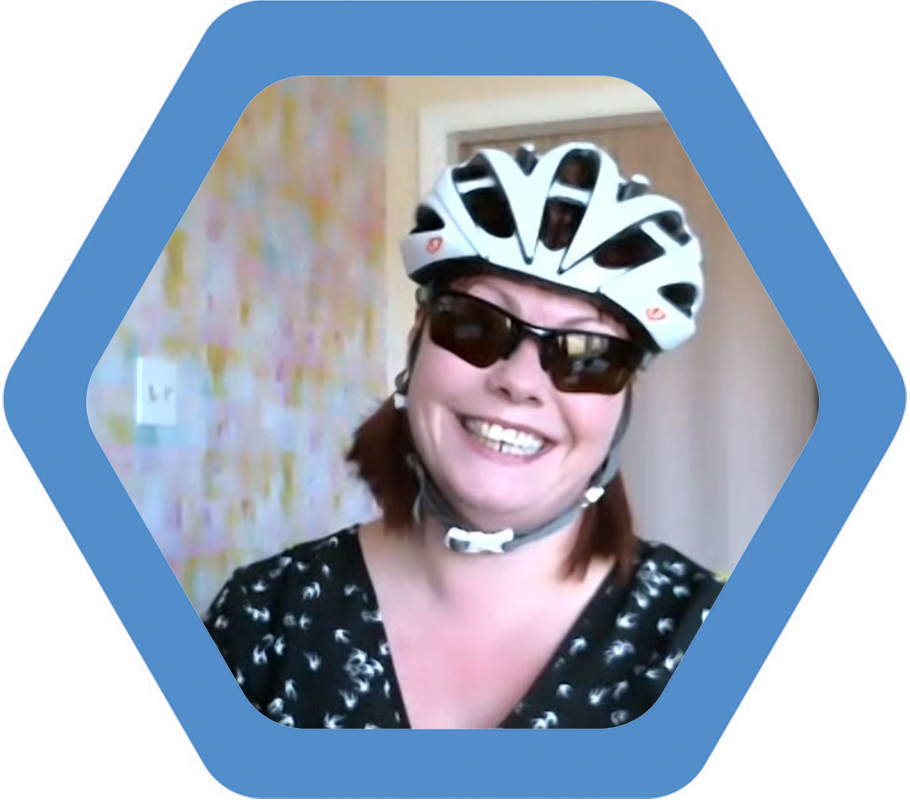 Christina Campion
Customer Success Manager
Christina found her way from England to Maine in 2005 and liked it so much, she hasn't left! She has worked with clients all across the country solving technology problems, and is passionate about providing an exceptional customer experience. Christina lives in southern Maine with her fiance and a rambunctious dog, where she plays the clarinet with the Maine POPS Concert Band and participates in triathlons.
---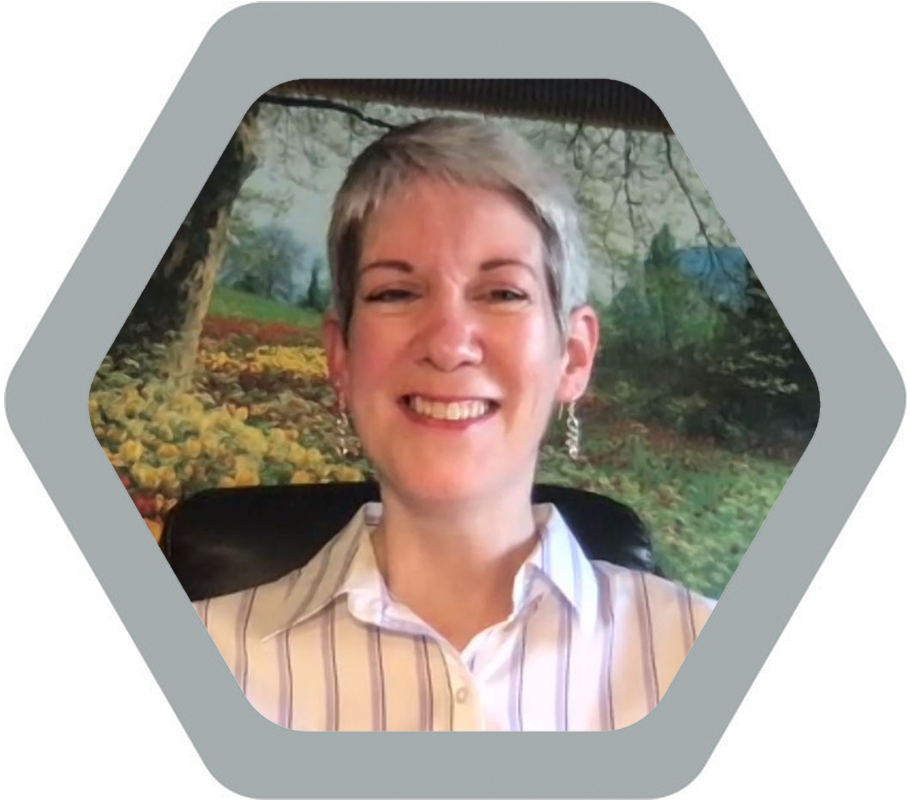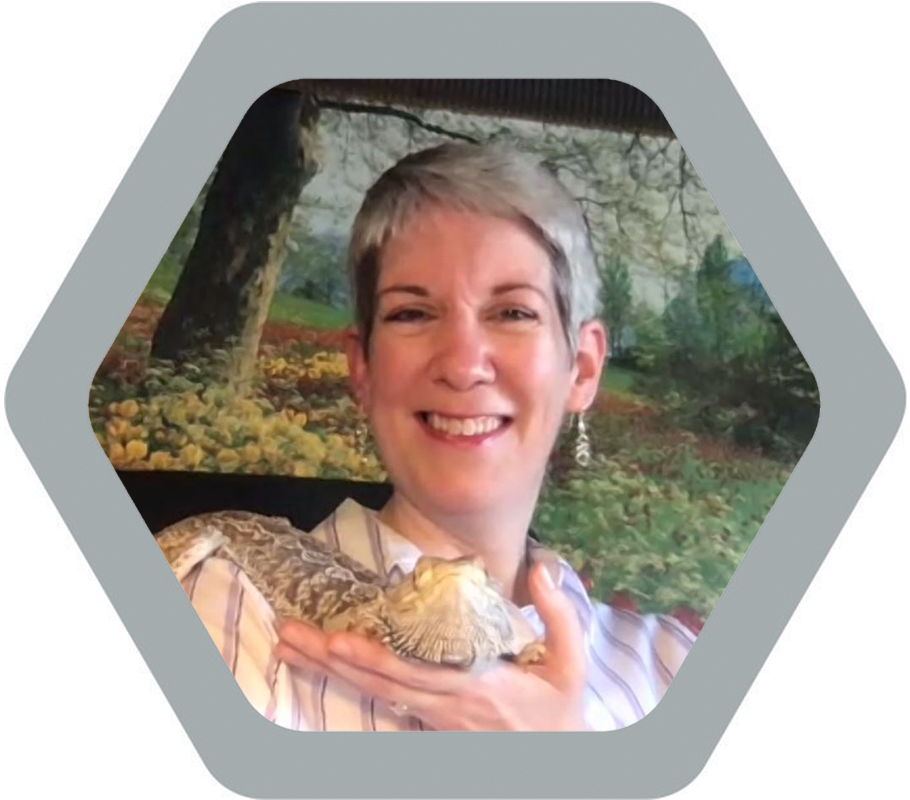 Crystal Desjardins
Marketing Administrator
Prior to joining RoundTable Technology, Crystal worked as an occupational therapist in hospitals and nursing facilities. She has held many roles at RoundTable, bringing her gift for seeing both the details and the big picture wherever she goes. Crystal is currently our Marketing Administrator, the hands-on person for implementing our marketing strategies. Crystal lives with her family in Texas and homeschools her three children.
---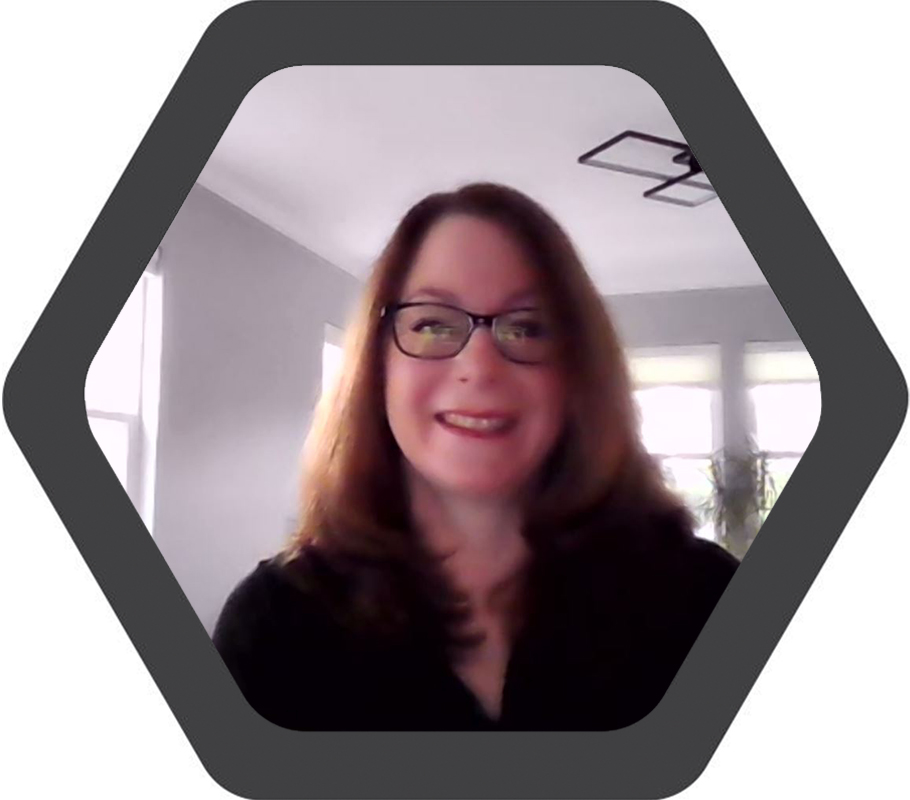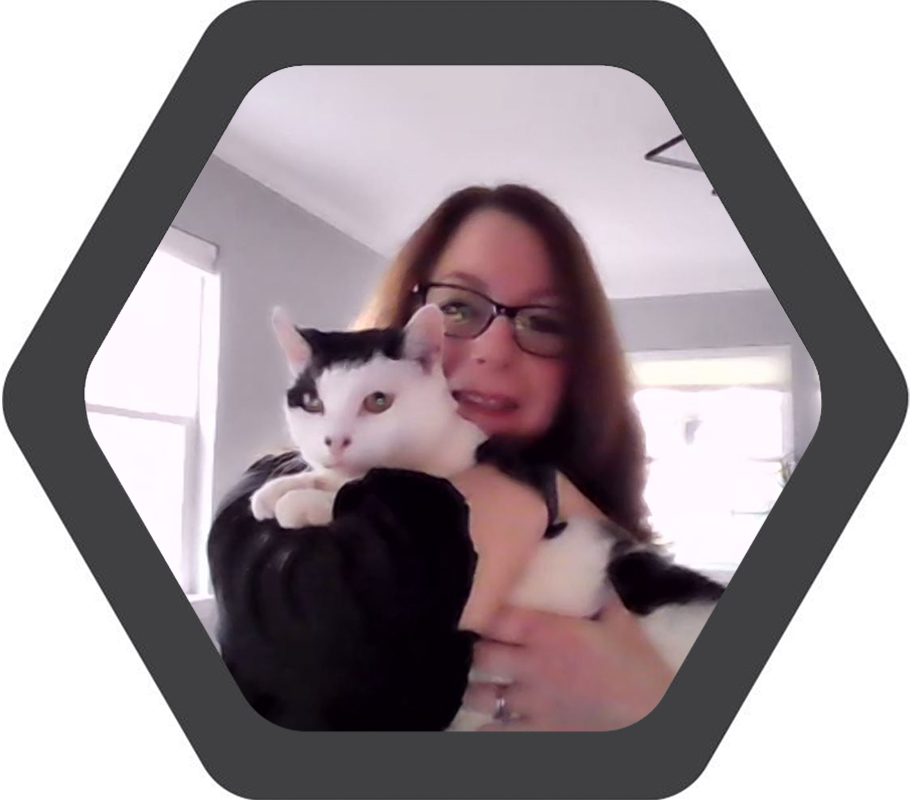 Dawn Khan
Customer Success Manager
Dawn is a big thinker but also keeps a keen eye on the little details. She has an innate understanding of how nonprofits operate and how to help them meet the needs of their members and donors. She's also helped whip the team here at RoundTable into shape and makes sure we are providing our clients with the right mix of services and that we're always operating at an elite level whoever we're helping. More About Me
---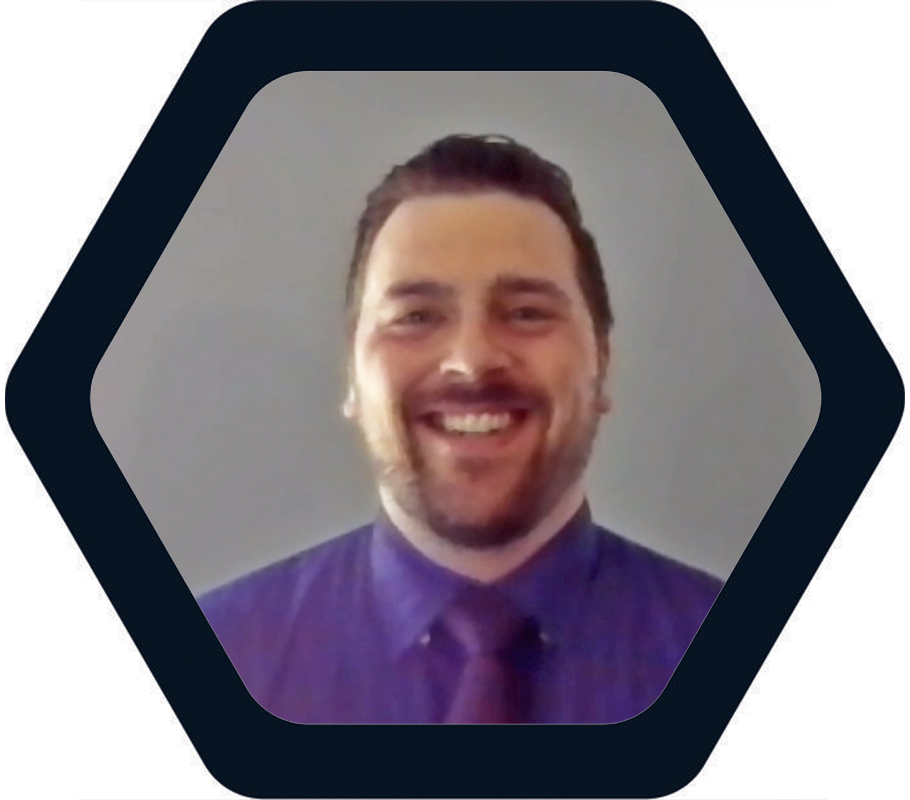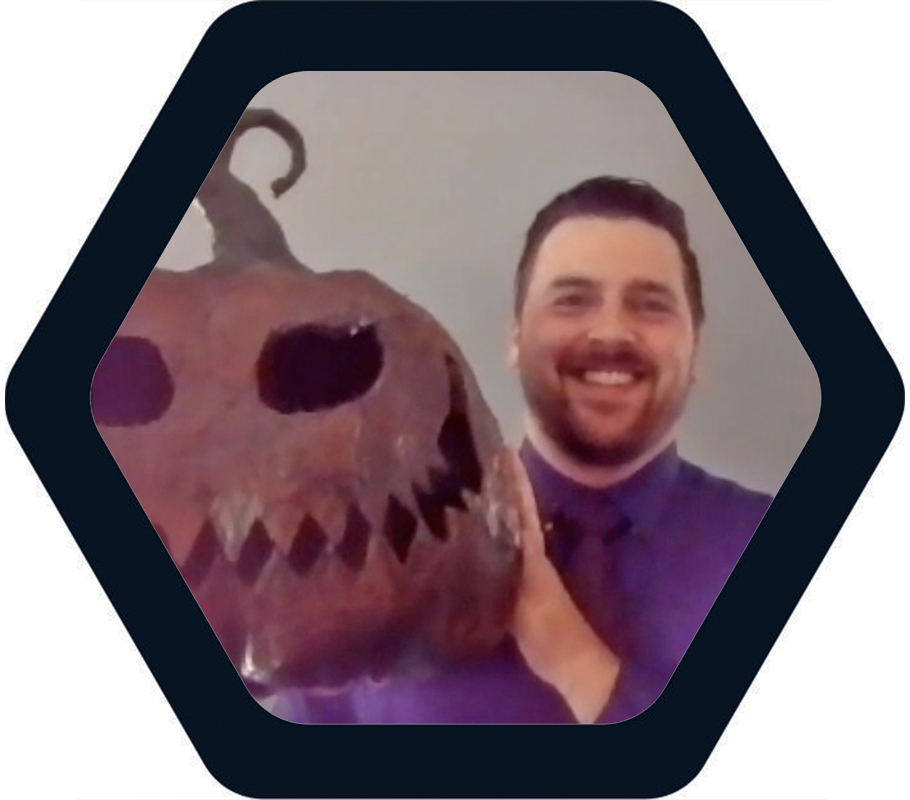 David Ladasky
Support Engineer
David comes to RoundTable with 15 years of experience in the IT field. He has a passion for solving problems and helping others understand the complexities of technology as a whole. He loves to build relationships with people and believes that communication is paramount in IT as well as life. Outside of IT, David is a Halloween enthusiast who enjoys playing guitar, 3D Printing and spending time in his woodshop.
---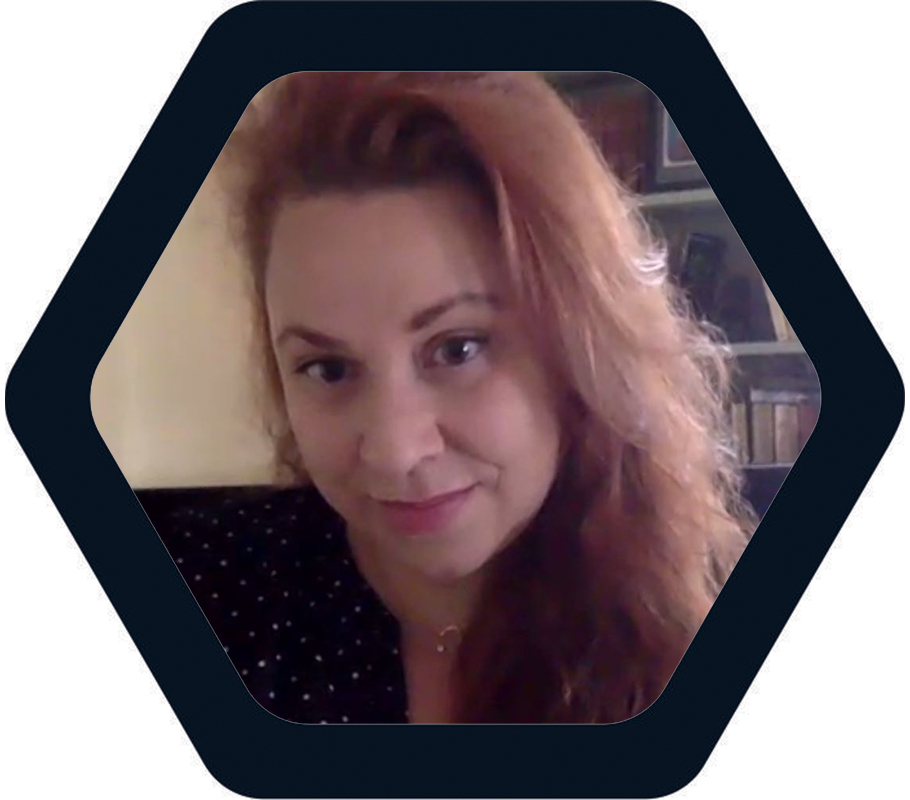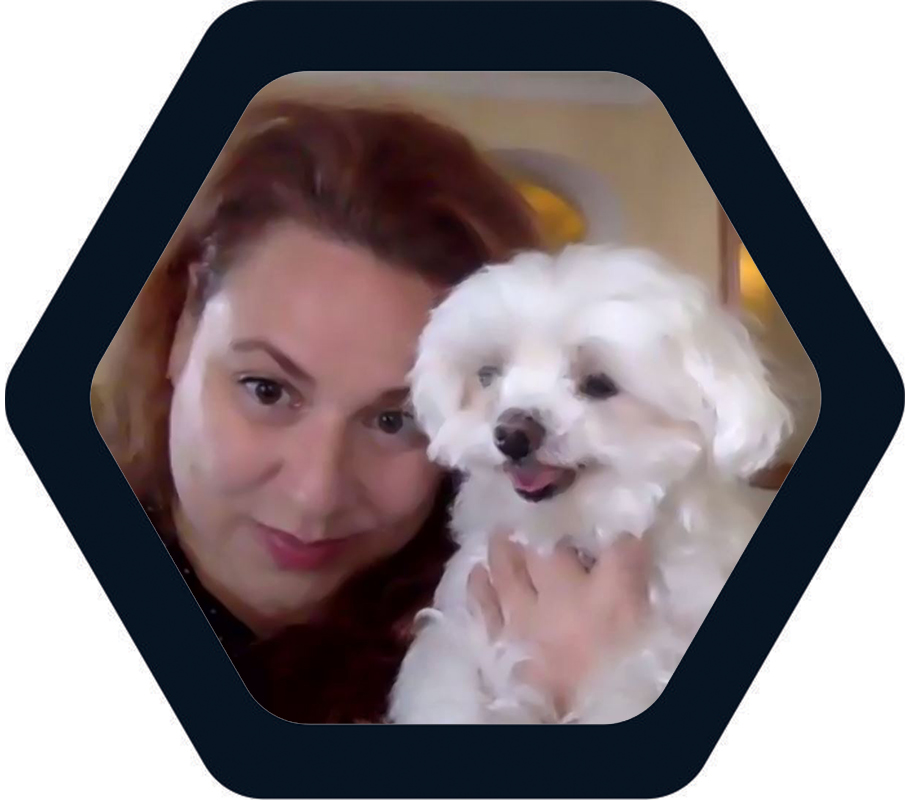 Destiny Bowers
Professional Services
Cloud / vCISO
Looking to go Google, bounce to Box, move to Microsoft or dabble in Dropbox? Destiny Bowers is our Cloud Solutions expert and can help you navigate your path to the cloud: from planning to migration to training and optimization. Destiny is also a member of our Cybersecurity and Project Management Teams, making her a rare IT triple threat that can handle the technology, the security and the people. With two decades of IT experience across a wide range of projects and platforms, she's helped organizations large and small, nonprofit and for-profit, cloud-loving and cloud-phobic to select and implement technology that helps them succeed. More About Me
---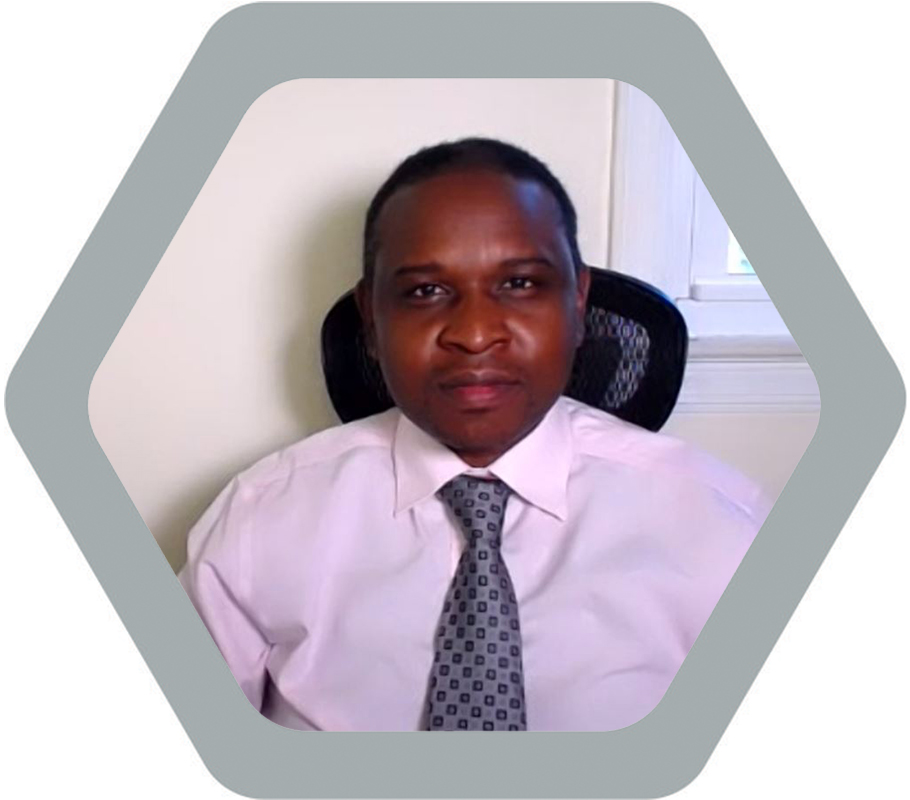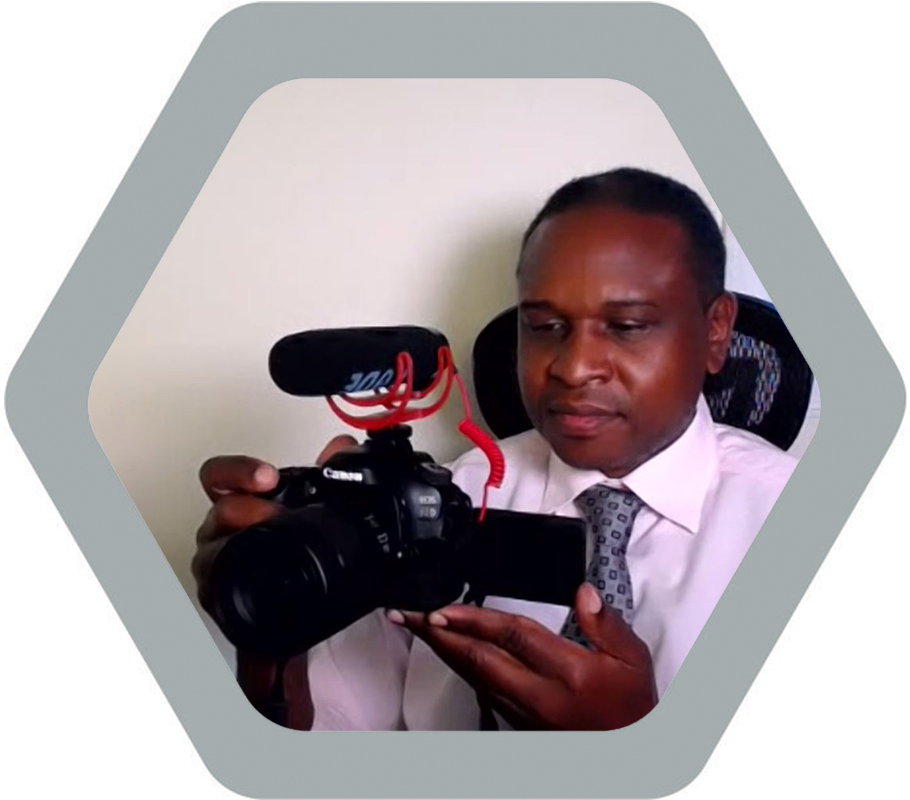 Isaac Matara
Professional Services
Engineer
For 15+ years, Isaac has built a reputation as a gifted technologist with a genuine passion to bring his technical expertise to help organizations keep up with the ever-changing technology landscape. Isaac has developed a hands-on approach that enables him to find creative solutions and he always strives to achieve the best outcome for his clients. With his extensive experience with complex infrastructure projects, service delivery, cloud services implementation, virtualization and vendor relationship management, Isaac plays a key role for RoundTable in helping our clients find innovative solutions that take them to the next level. More About Me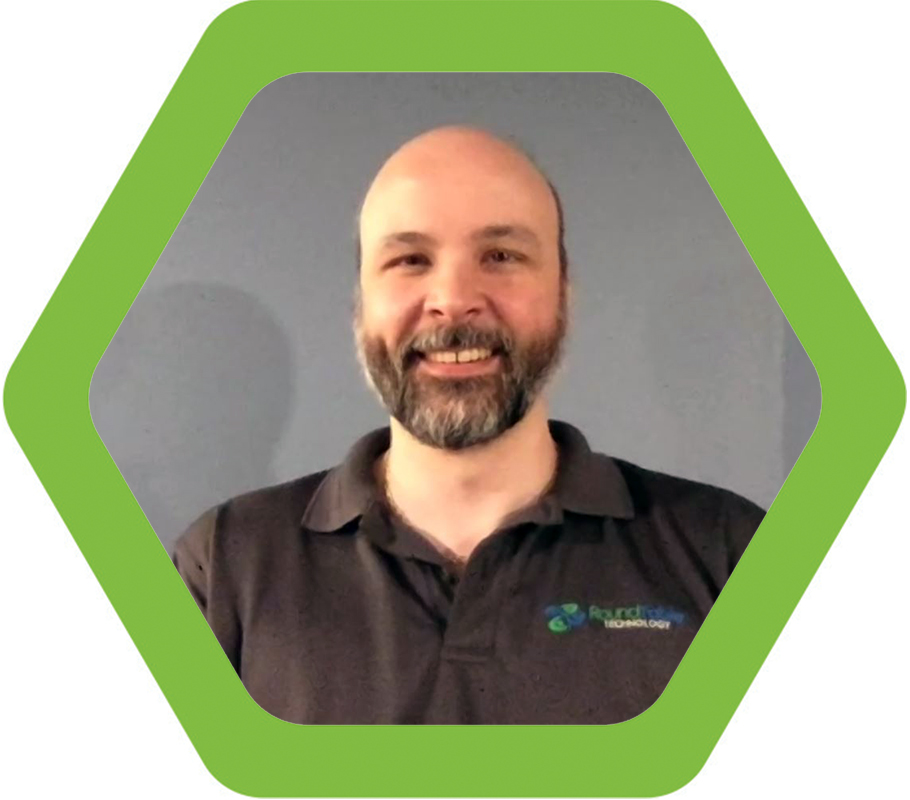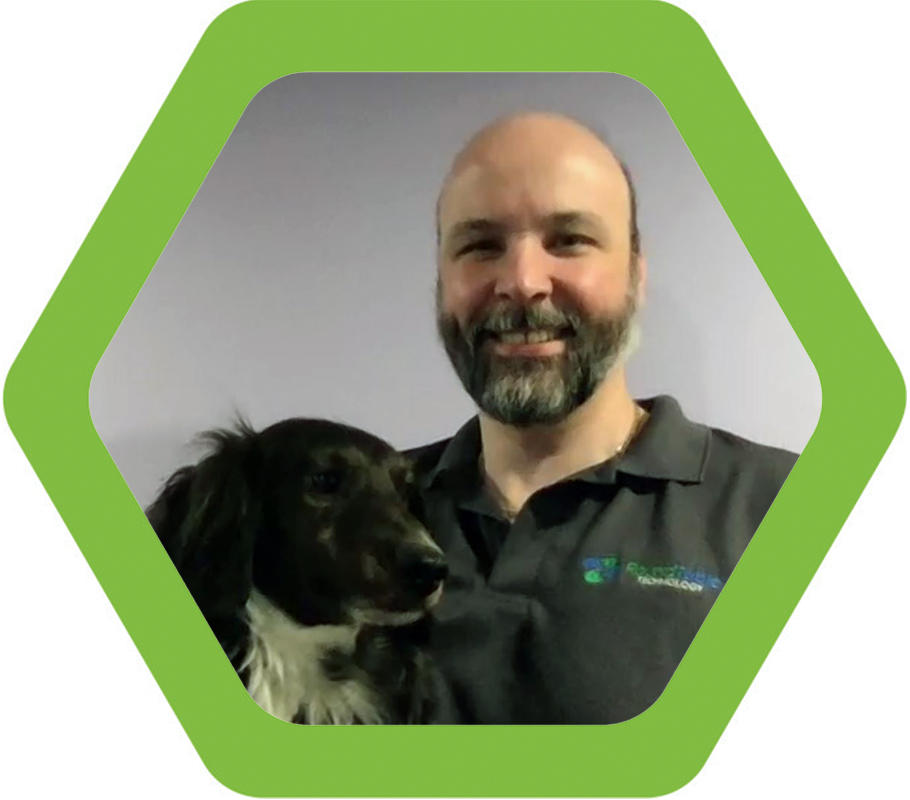 Jeff Pelletier
Support Services
Senior Engineer
Senior Engineer Jeff is a rare character in the world of IT. He can explain your problems using good old American English and he never blinds you with jargon. He can carry out any task from a basic helpdesk request to fixing a huge IT crisis and firefighting myriad problems. Many companies around the northeast owe a great deal to Jeff's expertise and we're proud to have this IT genius on the team. More About Me
---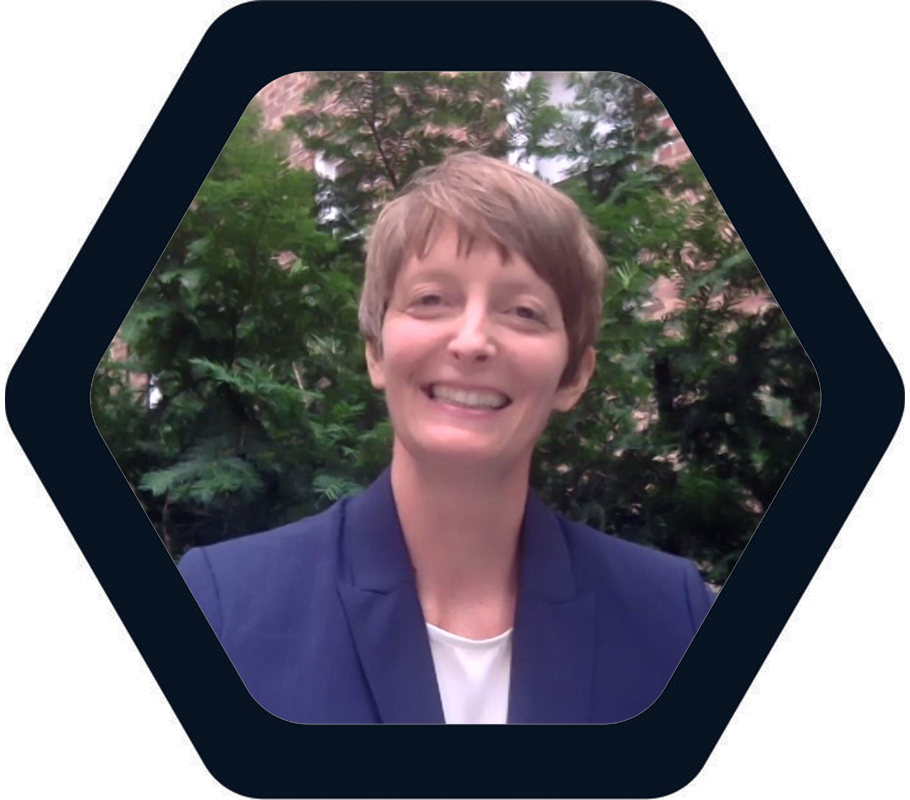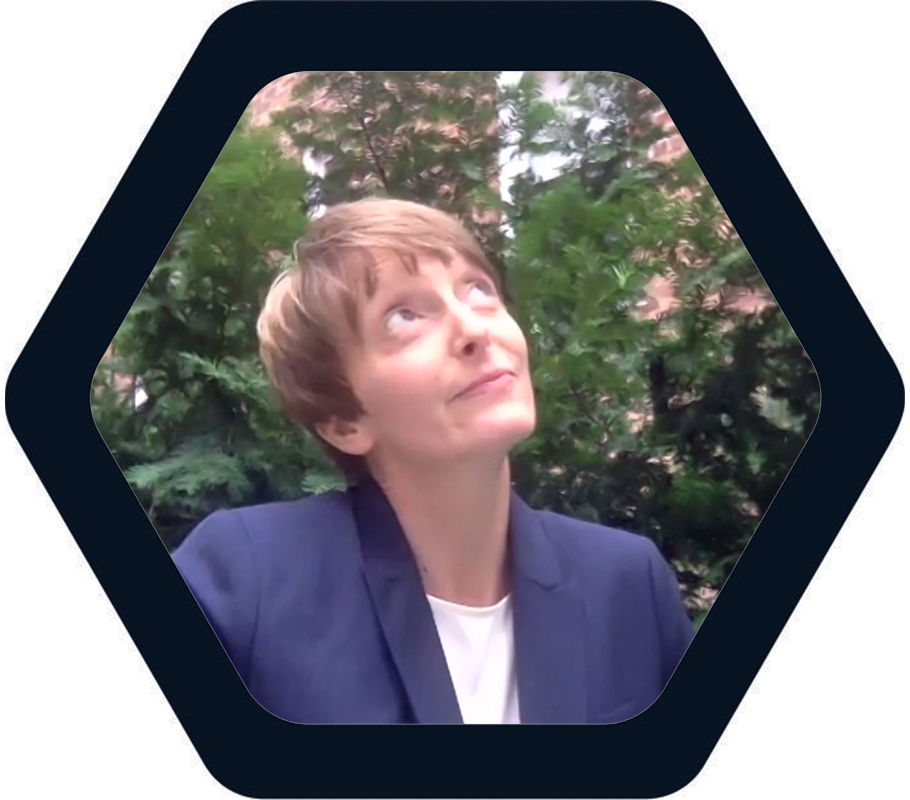 Jessica Putnam Peskay
Customer Success Manager
Jessica keeps us on the straight and narrow and our eyes on the prize, even when things are at their most hectic here at RoundTable. She unites the team to make sure they are always meeting or exceeding our client's expectations. Leveraging equal measures of diplomacy and diligence, Jessica is a master of getting things done. More About Me
---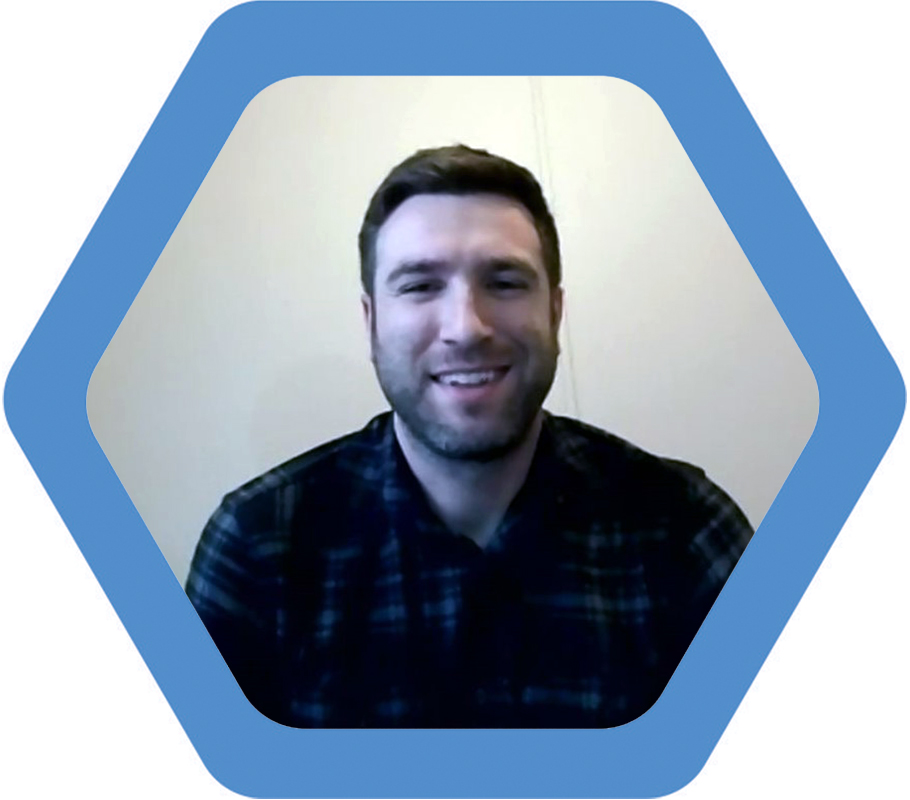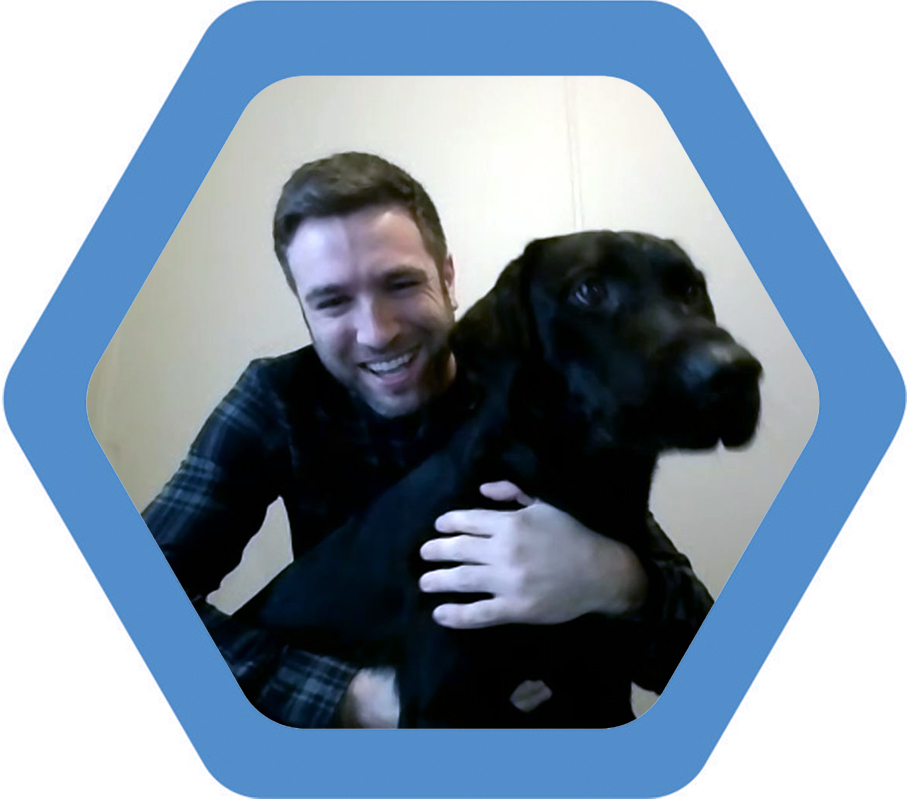 John McNamara
Purchasing & Contract Administrator
John is a United States Air Force Veteran who dedicated his service to Intelligence and Communications. As a civilian he worked multiple government contracts in support of the United States Navy. John is currently a Sales Administrator supporting our internal team and our clients with their technology needs and purchases. More About Me
---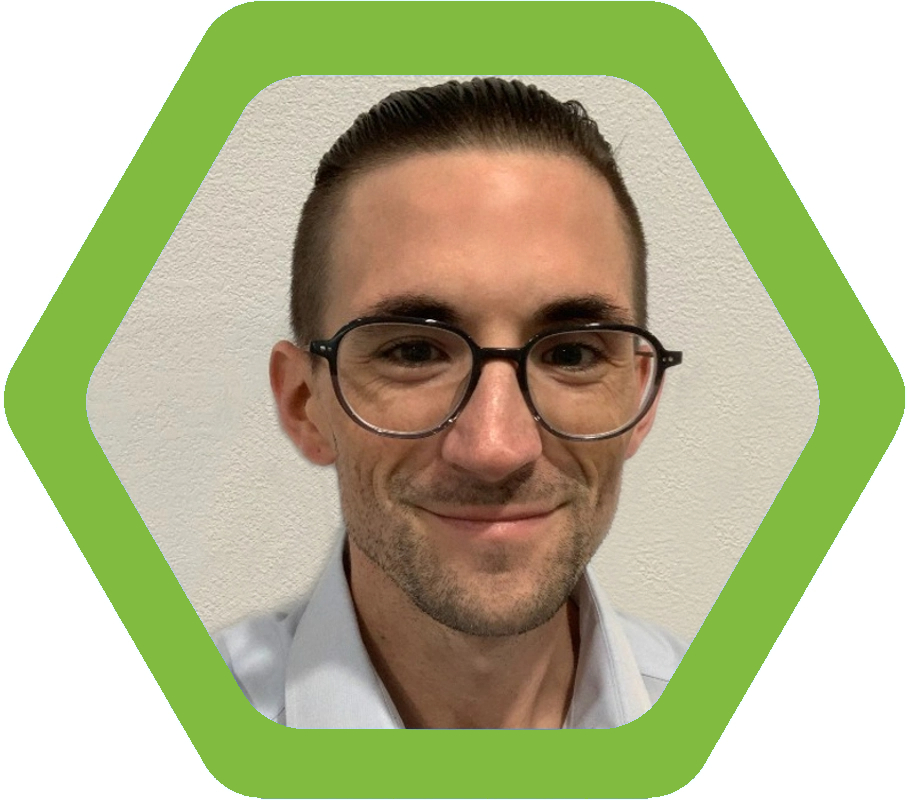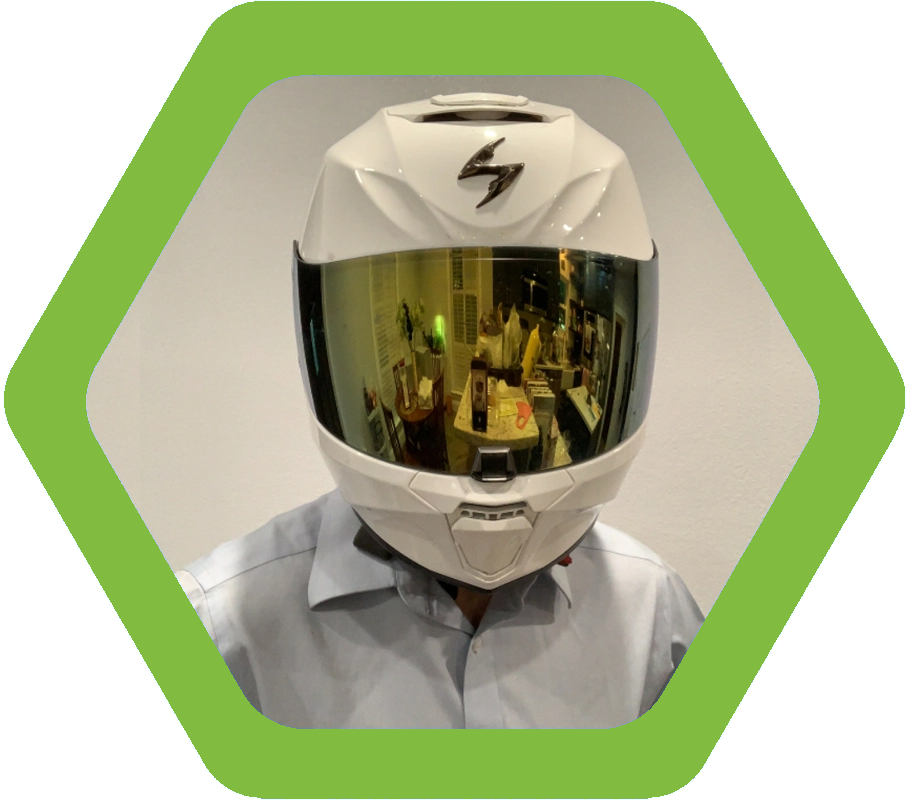 Justin Brown
Marketing
Marketing Manager
Justin had a roundabout path to choosing marketing as his calling, starting out studying anthropology and archaeology in university, he ended up finding his passion in digital marketing and the puzzles that come with it. He comes to RoundTable with 5 years of marketing knowledge, a can-do attitude, and an extremely "geeky" sense of what's cool about marketing. Don't get him started on workflows and email journeys. Outside of work Justin enjoys reading, bodybuilding, motorcycles, video games, and hanging with his super cool fiancée and two pups.
---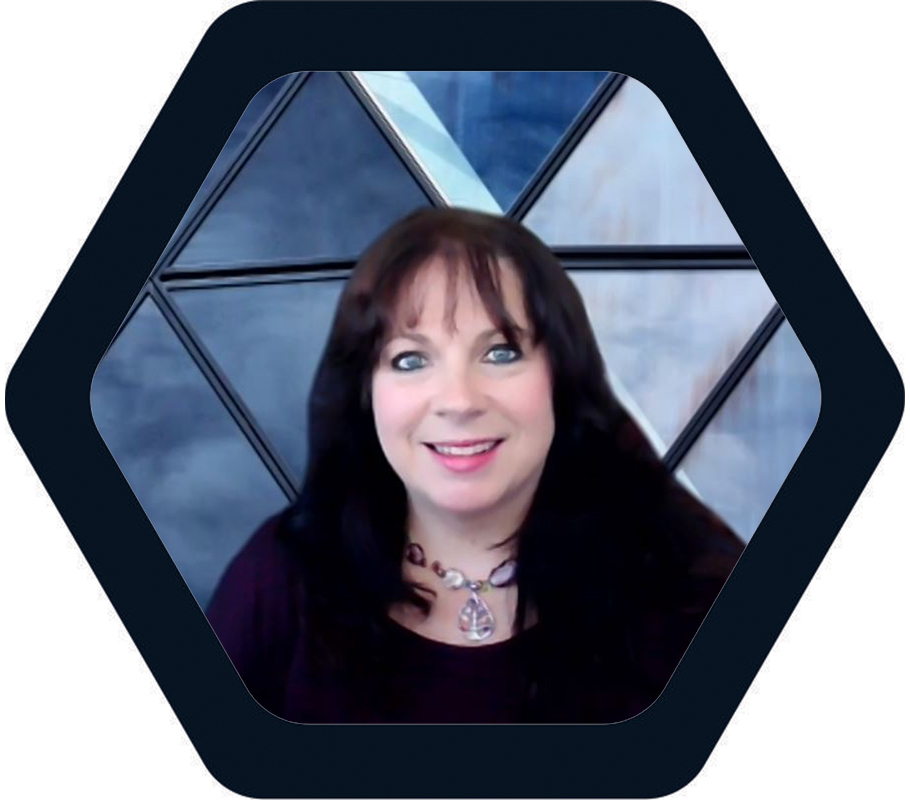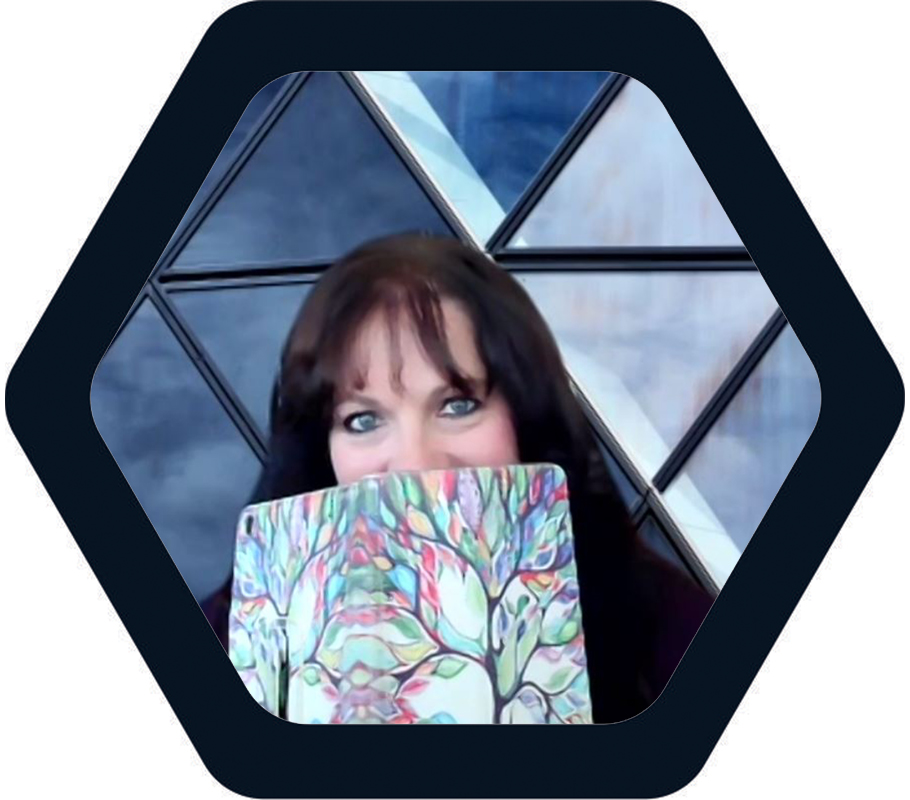 Michele Herman
Finance
Business Manager
Michele has 25+ years in the field of business and client management and she is well-versed in handling a diverse set of clients and issues. Michele likes to approach challenges with the goal of making positive changes to help the business run smoothly. Always looking on the bright side of things, and ready to help however she can, Michele is there for you with anything you need! More About Me
---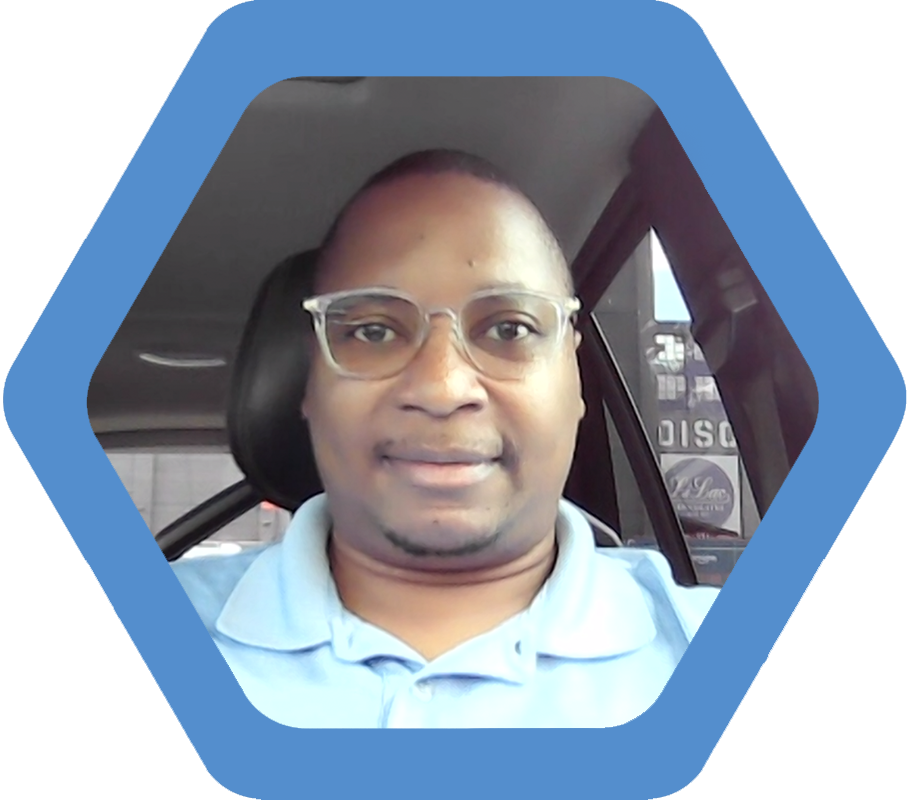 Neil Franklin
Support Services
Engineer
---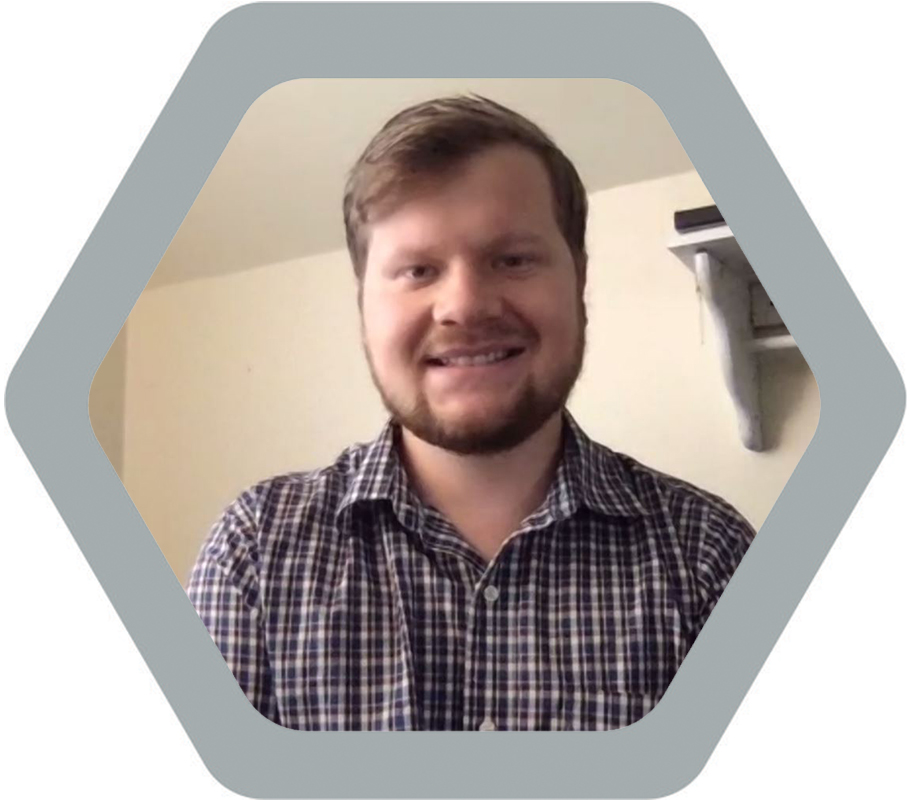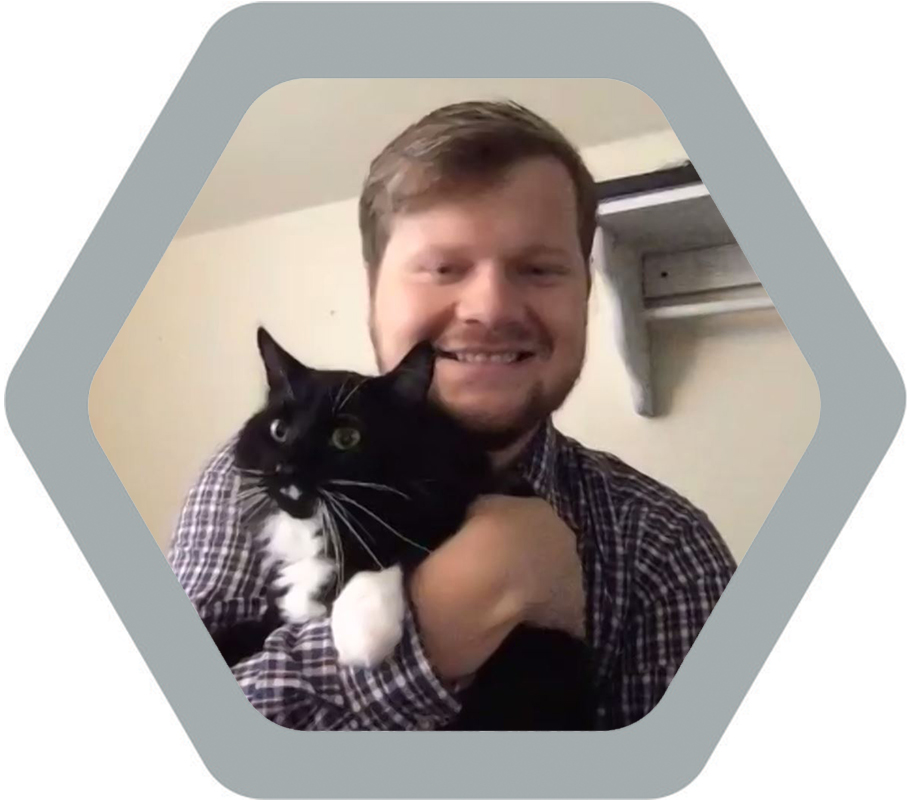 Sam Phinney
Support Services
Field Engineer
Sam grew up building computers with his parents, so a career in IT was a natural fit from the start. With over five years of IT experience, and nearly a decade in customer service, Sam is working the phones and the field with grace. As a seasoned nerd, Sam warmed right up to the rest of the team at RoundTable and is ready to face the new challenges ahead. More About Me
---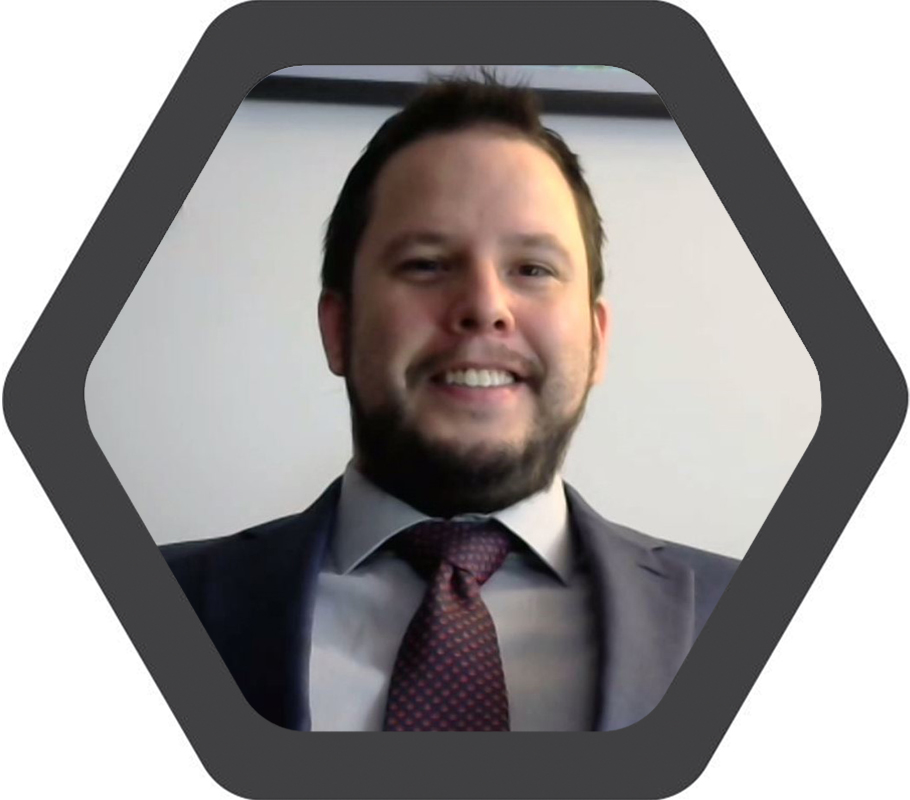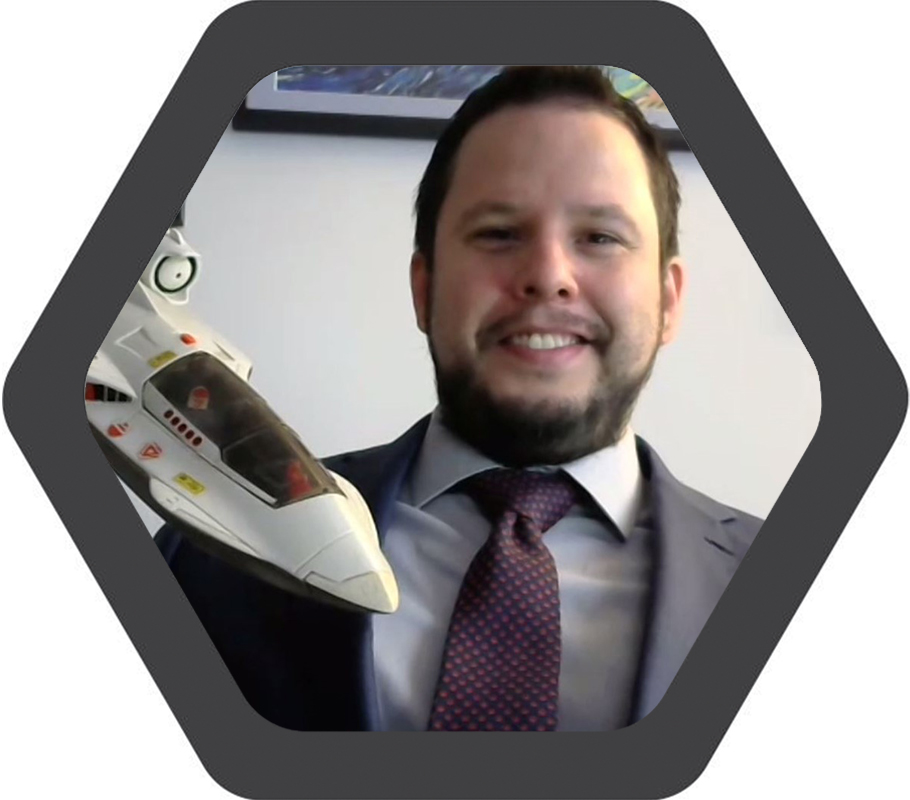 Steven LaRosa
Support Services
Senior Engineer
Prior to joining RoundTable, Steven worked in healthcare IT for more than 10 years. Steven has always been eager to learn fast, whether from curiosity about how video games work or enterprise level server maintenance, Steven is always finding best practices and working to apply them. Steven works to focus on root cause, solving not just the symptoms of issues, but understanding the underlying issues that led to the problem so that he can solve for the long term. Steven takes documentation seriously because he knows that sharing knowledge with others strengthens himself and the team.
Steven enjoys playing guitar and learning new things such as making DIY improvements to his residence in his spare time.
---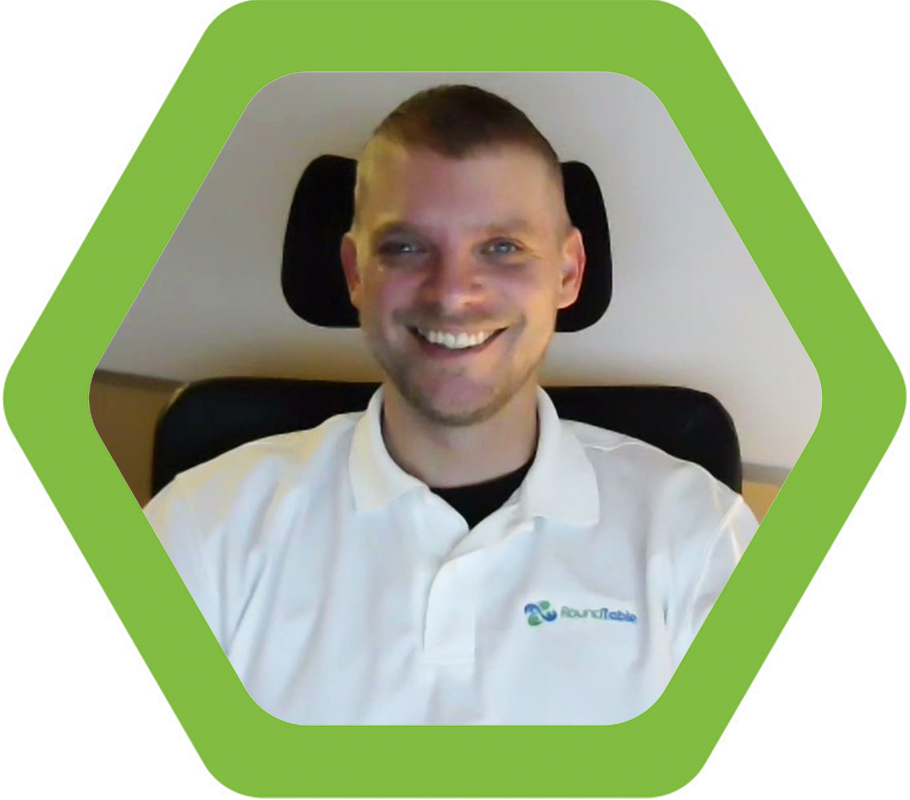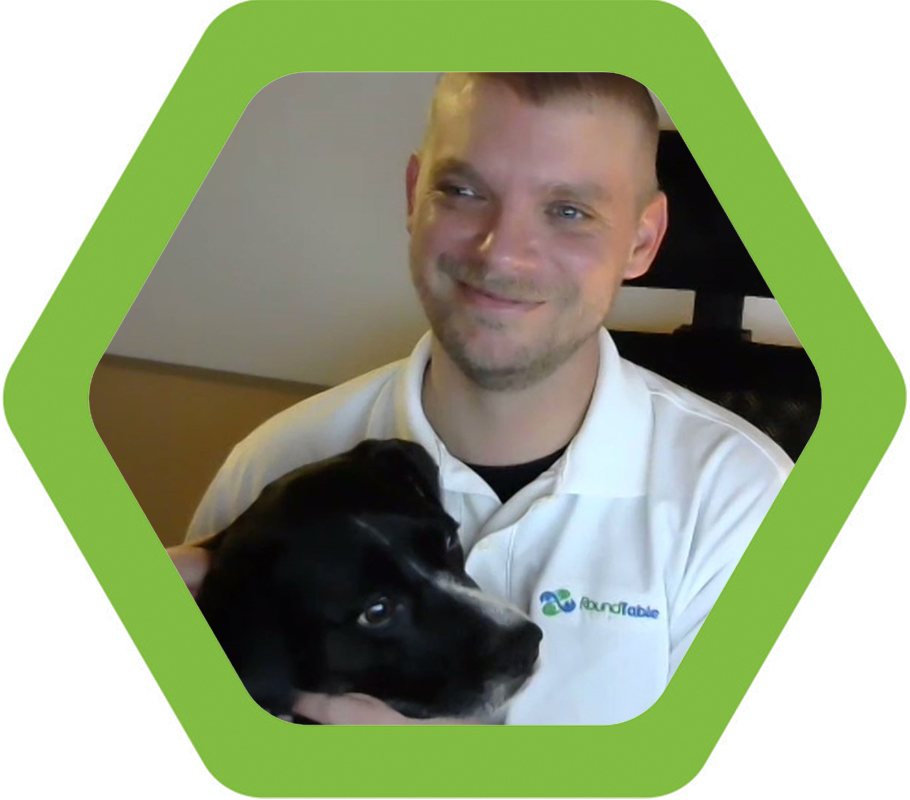 Tom Sealy
Professional Services
Engineer
Prior to joining RoundTable, Tom was the Network Administrator for the second largest school district in Maine. Tom oversaw all aspects of the school's IT department from budgets to planning and implementation. Tom is passionate about network security and project management. No matter the size or complexity, Tom delivers with well managed projects and unparalleled support, taking great care in ensuring that his clients are well informed and that their needs are met. In his personal time, Tom develops software for numerous open source projects which are used all over the world.
---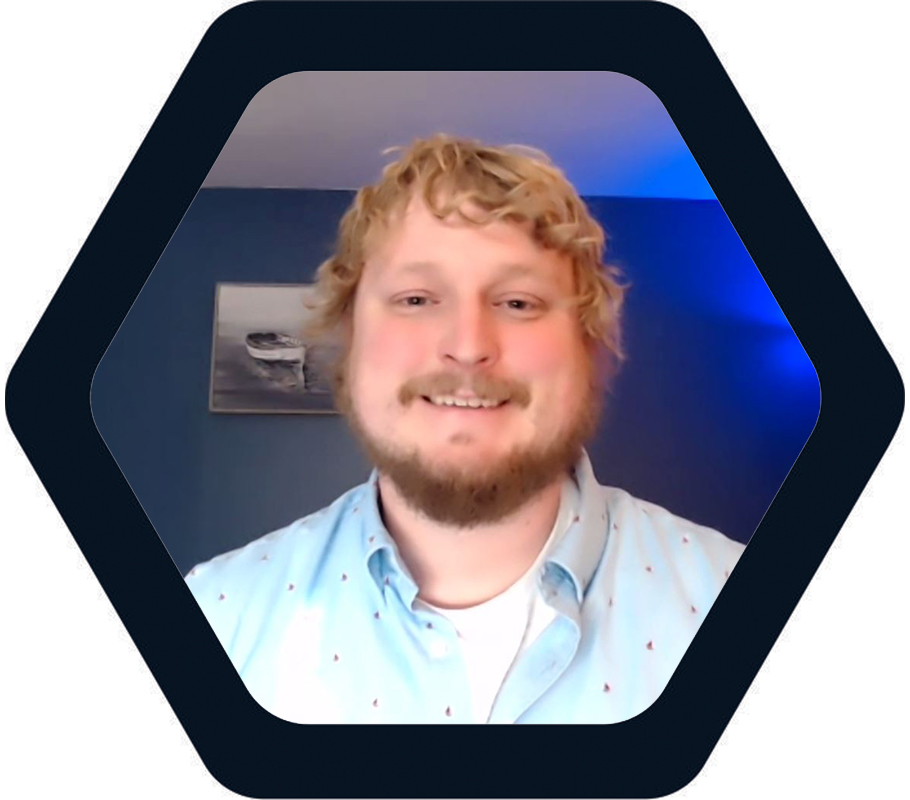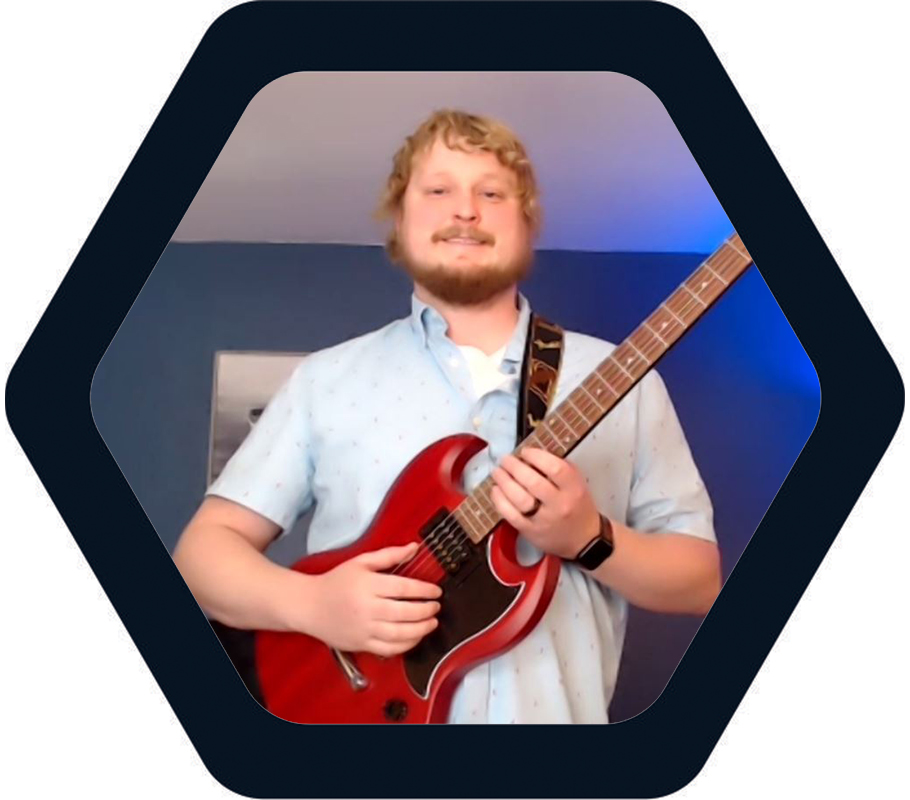 Tyler Dunlea
Support Services
Senior Engineer
Tyler brings a unique and robust skillset to the engineering team at RoundTable. He got his start in professional IT over ten years ago working at a Managed Services Provider in Portland, Maine. Since then, he has held roles in IT Management and Administration, and cultivated a love of learning while working for multidisciplinary engineering firms. At one firm, Tyler took the lead on development of a land surveying program that couples small unmanned-aerial systems (sUAS), also known as drones, with the science of aerial photogrammetry to generate highly detailed 3D terrain models. Tyler was one of the first FAA licensed sUAS remote pilots in the country. When he is not immersed in IT, Tyler enjoys playing guitar, spending time with his wife and dog, video games, fishing, and many other outdoor activities that Maine has to offer.